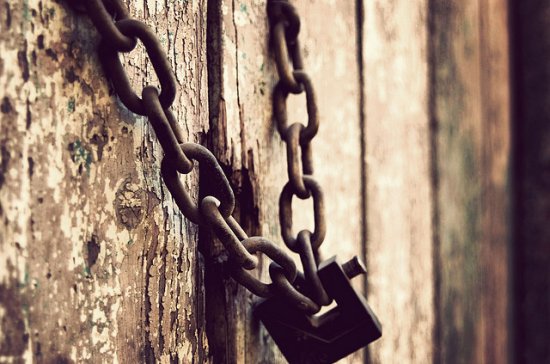 Country clubs are closing doors across the country
Image Source: Flickr User fedewild
Across the country, country clubs have suffered a big hit during the recession and even post-recession as consumers continue to be more conservative about their spending. The financial decline of once-prestigious members-only establishment is pervasive and has even struck close to home here in Greensboro, North Carolina with last year's debacle at Forest Oaks Country Club. Today we'll take a look at what happened at the club, who it impacted and how you can protect yourself.
Background on Forest Oaks and the bankruptcy
In March 2013, ES2 Sports and Leisure of Raleigh began managing Forest Oaks branding it Proehlific Club at Forest Oaks. But just a year later, members showed up as usual and found the doors chained shut. Interestingly, the club is formally owned by Nisshin Corporation, a Japanese company located in Tokyo, Japan. Yet it's not the business that owns the club that went under, but the management club. That seems counter-intuitive since Nisshin is not struggling financially - but the doors were chained nonetheless.
How the bankruptcy impacted members and employees
This is where the story gets interesting. Forest Oaks offered discounts to members if they paid their dues in an annual lump sum rather than monthly. Many took advantage and ponied up several thousand dollars in advance only to find the doors closed, and entry denied. And the owner of Isabella's Grill at Forest Oaks, who had invested more than $60,000 in renovations and a deposit to run a facility in the club, was also shut out without notice. Isabella's staff and club employees were also locked out.
Why country clubs are failing and how they're coping
Country clubs were huge from the 1940s through the 1960s and were a lifestyle status symbol for the affluent. At one time, membership was invitation only – and continues to be like this with select premium clubs – think the Augusta National Golf Club where the Masters is played. Country clubs began to struggle when interest in golf waned and public alternatives began to abound as an alternative to pricey private clubs.
Increasing interest in kid-centric activities and dual employment making lives busier is an issue. Flagging interest in country club activities including golf, playing bridge and adults-only socializing has also affected clubs. In addition to lifestyle changes decreasing membership rosters, older clubs are struggling to keep up with upkeep and renovations required to retain current member and attract new. These are costly and drive increased dues that members may reject in favor of newer clubs or alternate activities.
Protect yourself from club bankruptcies
Members of Forest Oaks and other country clubs can take a hit if the doors of their members-only establishment close and they've already paid up dues in advance. First, you may want to consider a cheaper alternative like a public club. Particularly, municipal clubs are less likely to go belly up than private facilities. Second, if you are looking at a private club, weigh the possible discount for paying in advance against the risks of losing out if the club shuts down. Try and negotiate a quarterly discount, so you don't have as much out of pocket if the club closes.
Third, be wary if the club hits you up for extra fees for capital improvement. You may be throwing money at a sinking ship. Fourth, ask yourself how often you'll use the services and instead look for establishments that are not members-only. If you can pay only when you want to play or dine, you may save more than if you pay for a membership you don't fully utilize. This also protects you against future financial losses. The only exception is a country club associated with your homeowner's association.
Some of these clubs require mandatory participation that may be enforced through a deed restriction. However, other HOAs have a caveat that you don't have to participate but once you do sign on, you're locked in as long as you own the home. In this case, you may want to consider carefully before you sign on in case of future financial problems, HOAs are notoriously strict and won't hesitate to hit you with a property lien for unpaid dues and can even force a foreclosure in an attempt to collect.
If you live in Greensboro, North Carolina and are struggling financially, contact the law offices of John T Orcutt for a free consultation on how Chapter 7 or Chapter 13 bankruptcy can help you. Call +1-919-646-2654 today and be sure to ask about our zero down bankruptcy specials.