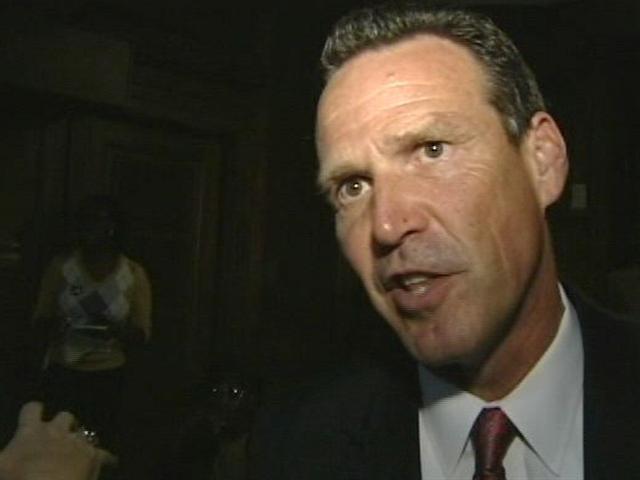 Image Source: wxii12.com
The mayor of Greensboro, North Carolina has officially filed for Chapter 7 bankruptcy. Due to his massive debt, which totals around $10.8 million, Mayor Robbie Perkins said he felt that filing bankruptcy was the only way he could find his financial footing again. The latest filing by the Greensboro mayor is yet another example, showing bankruptcy can happen to anyone.
Mayor Perkins' financial problems started several years ago, once the real estate market tanked. He is a real estate developer by trade and, like many others in the field, struggled to make ends meet in such a sluggish economy. A partner with the real estate firm NAI Piedmont Triad, a great bulk of Perkins' debts are related to business expenses.
Perkins also finds himself in an ugly legal battle with his estranged wife, Carole. For starters, the two cannot seem to agree on an asking price for the home they own. Carole has also accused Perkins of failing to pay post-separation spousal support, along with failing to pay child support. She recently asked a judge to find the mayor in contempt for non-payment.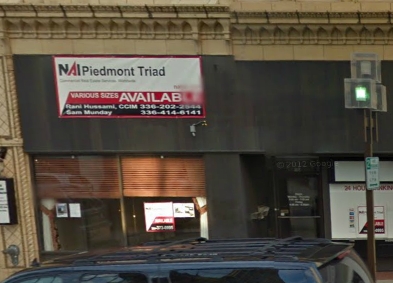 Image Source: roch101.blogspot.com
Making matters even worse for Perkins, the Internal Revenue Service is also knocking at his door. Literally. In 2010, Perkins owed the IRS almost $90,000 in federal income taxes. According to Perkins, he began making payments to the IRS in 2011 and whittled his total debt down to around $30,000. Nevertheless, a lien was placed on Perkins' home last year and foreclosure proceedings followed.
With such a mountain of debt and creditors who are eager to get their money, Mayor Perkins said that he felt his only option was to file for Chapter 7 bankruptcy. He hopes that after filing for bankruptcy protection, he will finally be able to pay the back taxes, spousal support and child support that he owes.
 "I did not arrive at this decision lightly and regret that it has come to this point," Perkins said in a statement. "It is my intent and hope that this action will allow me to move forward and focus positively on what is best for my family and for the City."
According to official court documents, Mayor Perkins' debts include the following:
$644,000 in mortgages from New Bridge Bank for his home in Irving Park
$195,000 in state and federal income taxes
$13,000 a month in child and spousal support
$32,000 to Greensboro Day School
$23,000 for a line of credit with BB&T
$75,000 to a business partner
$47,169 to American National Bank
$15,695 to the law firm Brooks Pierce
$9,000 to his divorce attorney

Image Source: infographichub.com
Mayor Perkins was actually sued by American National Bank in response to defaulting on a loan. Perkins listed the purpose of that loan was to pay off his IRS debts.
According to bankruptcy documents, Perkins claimed around $1.4 million worth of personal property and real estate. Out of the $10.8 million of Perkins' debts, around $8.7 million is unsecured debt. Under current bankruptcy laws, unsecured debts are covered under Chapter 7 bankruptcy protection.
After filing his case with the North Carolina bankruptcy court, Perkins was granted a court-appointed trustee whose job included gathering and selling some of the mayor's assets. Any money received from the sales would go towards paying off creditors.
Once the bankruptcy process is complete, Perkins will be granted a discharge of his unsecured debts. He will still be responsible for paying the IRS, child support and spousal support.
If you find yourself in a financial situation similar to Mayor Perkins, do yourself a favor and talk to a trusted North Carolina bankruptcy attorney today. Filing a Chapter 7 bankruptcy may be the best way to get out of debt.
Dedicated to helping residents of North Carolina find the best solutions to their debt problems. Don't waste another day worrying about your debt. Call +1-919-646-2654 today to schedule a free initial consultation to discuss your bankruptcy options.