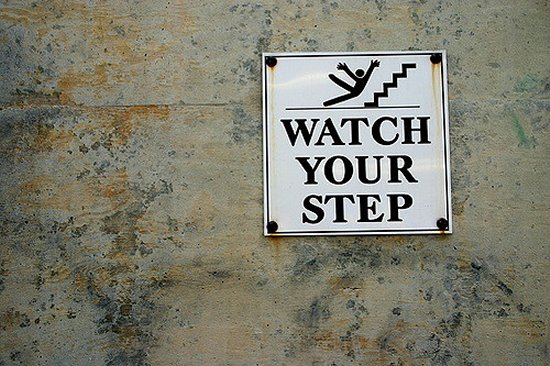 Tips to help you find a good lawyer
Image Source: Flickr User cornflakegirl_
Devon Thomas, an attorney practicing in Greensboro, North Carolina and Raleigh, North Carolina was recently disbarred for misappropriating client funds. Thomas was a personal injury attorney that is accused of putting client settlement money into his personal account and not disbursing personal injury settlement funds to clients whose cases he handled. This shows you just how important it is to hire a reputable lawyer no matter what legal advice you need.
Here are five tips to find a good lawyer for your bankruptcy case.
#1 Check independent review sites
Any lawyer can say that their clients love them and they are trusted and well-respected. Their word alone should not be enough to convince you. Avvo(dot)com is a great resource that offers verified client reviews of attorneys along with other helpful information. Be sure to check out both the client ratings and the Avvo rating. In comparison, personal referrals from friends may not be as valuable because every bankruptcy case is unique.
#2 Don't trust flashy advertising
Ads on TV with flashing lights, giant checks, and fabulous promises should be taken with a grain of salt. Any lawyer that promises something that seems way out of line should be carefully considered and evaluated. You want an attorney that has practiced in North Carolina most of their career, has a solid reputation, and that specializes in bankruptcy law rather than being a general "jack of all trades" lawyer.
#3 Check with the state bar association
If you are diligent, you can call up the North Carolina state bar association and ask if there are any client complaints against an attorney you're considering. Alternately, you can check their website at ncbar(dot)com(slash)discipline to read which attorneys have been in trouble with the NC Bar Association and why they were disciplined. This is a good resource to check out.
#4 Check with the Better Business Bureau
Since law practices are businesses, checking out the North Carolina Better Business Bureau for complaints is also a good idea. There are subpages off the BBB website for each city. So if you're in Greensboro, go to BBB(dot)org(slash)Greensboro to search by lawyer name. Verify that the law office is BBB Accredited and has no complaints against them for additional peace of mind.
#5 Evaluate before you commit
If you have narrowed your choices down to one to two lawyers and aren't sure how to decide between them, consider setting an appointment with each to see how their advice differs (if it does) and how you felt about the attention you received. Most reputable bankruptcy attorneys offer a free initial consultation. You bring in your financial papers, discuss your circumstances and listen to their advice.
The bottom line on your lawyer choice
You want an attorney that is knowledgeable, ethical and gives you the personal attention you deserve. The idea of filing bankruptcy can be stressful – as is dealing with pressing debt concerns. Bankruptcy should offer you peace of mind – not more stress. Be sure you are comfortable with the attorney you choose and that you feel you are being given good advice then allowed to choose what you want to do rather than being pushed towards what the lawyer wants you to do. It's your financial future – choose wisely!
For a free Greensboro, North Carolina bankruptcy consultation, contact the Law Offices of John T. Orcutt. Call +1-919-646-2654 now for a free no-obligation appointment in Raleigh, Durham, Fayetteville, Wilson, Greensboro, Garner or Wilmington. Get out of debt today and enjoy the financial peace of mind you deserve.