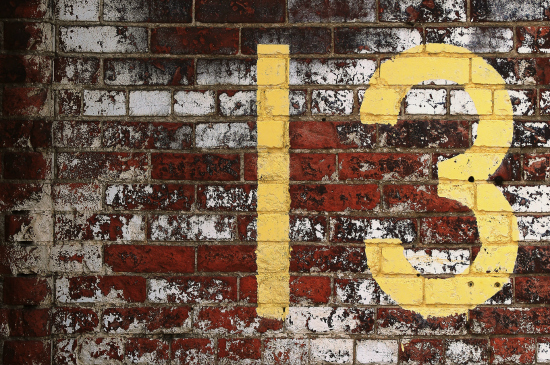 Check out some facts about Chapter 13 bankruptcy in Greensboro, NC
Image Source: Flickr User Niklas Morberg
For those in Greensboro, North Carolina unable to pay their debts, Chapter 13 bankruptcy may be a fit solution. But many NC consumers don't entirely understand what Chapter 13 means. Today we take a look at seven basics of NC bankruptcy – specifically Chapter 13 – to help you understand what it can do for you – and your debt.
#1 You must have income to file Chapter 13
Chapter 13 is known as a "wage earners'" plan because it requires monthly payments to a Trustee that manages your case for the bankruptcy court. If you live in Greensboro NC and are unemployed, Chapter 7 may be preferable to Chapter 13. The source of your income can be a job, a business you own, retirement payments or other regular income.
#2 Chapter 13 lasts three to five years
Depending on your income level compared to the state median income, your plan will last from 36 to 60 months. The greater your income and debts, the longer your repayment plan will last. A plan won't last longer than five years, no matter your income level. Your repayments will satisfy past-due balances on secured debt plus some on your unsecured debts.
#3 Disposable income determines payments
Your living expenses compared to your income – determine your DMI "disposable monthly income" and that's the determining factor to set your plan payments. Your attorney will submit a repayment plan to the court and Trustee which must be approved. Being 100% transparent with your lawyer about your debt, income, and costs of living are important.
#4 Secured creditors are prioritized
There are two types of debt – secured and unsecured. Secured debt has an associated asset. Your car loan and mortgage are both secured debts. Unsecured debts include credit cards, medical bills, and personal loans that have no lien securing them. Student loans are also unsecured debt but are handled differently under bankruptcy laws than unsecured and secured loans.
#5 Self-employed and business owners can also use Chapter 13
If you work for yourself or own your own business, you can still use Chapter 13. The requirement is that you have regular income. To determine your disposable monthly income, you'll have to provide your attorney with bank statements and other proof of income. It's important not to overstate income or your payments can be set to high, or understate since the court can punish you for misstating.
#6 Chapter 13 can reduce car loans and second mortgages can be reduced
Under Chapter 13, if you have a second mortgage that's not supported by equity in the home, it may be able to be "stripped away." Equity is the difference between your home's fair market value and your mortgage. With a car loan, in certain circumstances, you may be able to lower your principal balance owed or your interest rate to fair market (or both).
#7 You must make current secured payments plus a portion of past-due
A Chapter 13 repayment plan requires you to pay your current monthly payments on your secured debt including your mortgage and car loan as well as your living expenses and the repayment plan which requires some past due portion to be paid. At the end of your repayment plan, outstanding balances on unsecured debts like credit cards and medical bills are generally discharged.
If you start a Chapter 13 but cannot keep up with the payments, depending on your income, you may be able to convert the case to Chapter 7 and get greater debt relief. In some cases, you can file Chapter 13 and Chapter 7 one after the other strategically to get better debt relief. Before you decide which bankruptcy chapter is better for you, consult a reputable Greensboro, NC bankruptcy attorney.
To find out more, contact the Law Offices of John T. Orcutt today. Call +1-919-646-2654 for a free Greensboro bankruptcy consultation today at one of our convenient locations in Raleigh, Durham, Fayetteville, Wilson, Greensboro, Garner or Wilmington.