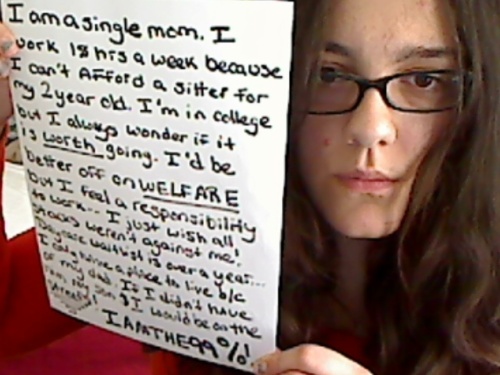 Image Sorce: wearethe99percent.tumblr.com
According to a new US Census Bureau report, the city of Greenville, North Carolina ranks number two in the country for its number of recent unmarried mothers. In 2011, 36 percent of all births in Greenville were to unmarried women. So, how does this statistic impact bankruptcies filed in North Carolina?
The Numbers
The economy is still in its recovery phase, fighting back after a huge recession. You have, no doubt, been affected in some way by the economic collapse. Whether it was from long-term unemployment, huge medical bills or an unmanageable mortgage, we all felt the pain somehow. But the impact on unmarried women who are raising children is even greater.
According to statistics, unmarried women continue to make less money (on the dollar) than do married men. One-fifth of unmarried women currently live in poverty. Unmarried women around the country pay a higher amount of income toward their own mortgage payments than do any other group. The result? Less money is left over to pay bills and provide for children.
Once you take the children into account, the financial outlook for a single parent looks even worse. Statistically, children of unmarried mothers grow up with less financial stability and more stress over money issues. Many of these families are living on the edge of bankruptcy each and every day.
The rate of poverty among unmarried mothers is more than two-times that of married mothers. In fact, 56 percent of all children under the age of six who live with their unmarried mother actually live in poverty.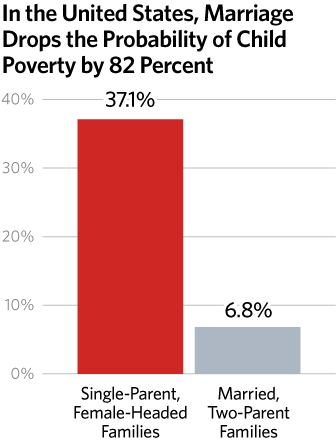 Image Source: heritage.org
Flirting with Poverty
For most unmarried women, the largest problem is earning enough money to support their children. Just making ends meet is often impossible. In fact, unmarried women earn about 57 cents for every dollar that a married man earns. That means if you are an unmarried mother, you'd have to work around 21 months to earn the same amount of money that a married man earns in 12 months.
Let's take a look at the average household income of unmarried mothers. Consider the fact that married couples bring in around $93,000 each year and only 12 percent of those couples live in a home that earns less than $30,000. Now, compare those numbers to unmarried mothers, who bring in an average household income of around $53,687. Over 40 percent of all unmarried women live in households earning less than $30,000 a year.
Poverty affects unmarried mothers harder than any other marital group or gender. Eight out of ten women who live in poverty are unmarried and out of all adults living in poverty, half of them are unmarried women.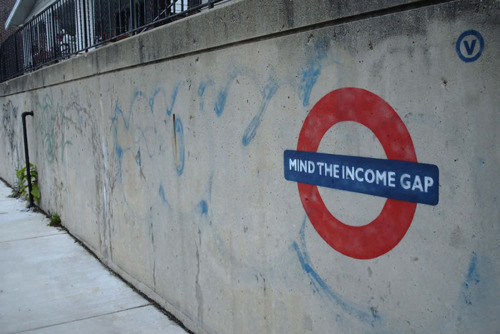 Image Source: tumblr.com
Is Bankruptcy the Right Choice?
Let's face it. Being a single parent struggling with debt and finances is nothing new. Research shows that it is more likely for single parents to end up filing bankruptcy within a few short years after becoming the head of household.
While the recent number of North Carolina bankruptcies has declined, it's safe to say that the reason for that decrease is not because unmarried mothers are doing better financially. In fact, the average consumer owes about $7,073 on credit card debt today. It is clear that most Americans have more debt than disposable income and this is especially applies to unmarried mothers.
Unmarried mothers are two to three times more likely to file bankruptcy than unmarried women who do not have children. Mothers who have gone through a divorce face a higher risk of bankruptcy, since they often end up losing health insurance benefits provided by their ex-husband's employer.
It's clear to see how debt and finances can easily have a negative impact on unmarried mothers. In fact, experts say that single women now make up almost 40 percent of all bankruptcy filings.
If you find yourself in a situation where you are unable to pay your bills and cannot make ends meet, speaking to an experienced North Carolina bankruptcy lawyer could be your best option. During your meeting, you will learn how filing Chapter 7 or Chapter 13 bankruptcy can get you out of debt and on your way to a fresh start.
Dedicated to helping residents of North Carolina find the best solutions to their debt problems. Don't waste another day worrying about your debt. Call +1-919-646-2654 today to schedule a free initial consultation to discuss your bankruptcy options.