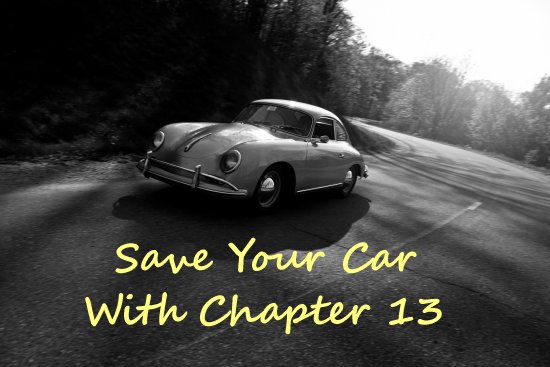 Save your car with Chapter 13
Image Source: Unsplash.com
Let's face it, times have been tight in Greensboro and are still in the recovery phase. If your credit score took a hit during the recent recession, you may now be stuck with higher interest on credit cards, mortgage and even your car loan. High-interest car loans can make your finances tight, particularly if you are struggling under a load of other debt. If you are behind on your bills and need time to get caught up, Chapter 13 bankruptcy may be the solution Greensboro consumers need. And best of all, you can slash your high-interest auto loan with a Chapter 13.
How Chapter 13 helps deal with past-due debt
With a Chapter 13, you get time to catch up on past due balances on secured debts. Your secured debts are your mortgage and car loan. If you get behind on these credit agreements, the lender will come after the asset. If you are facing a foreclosure of your home or repossession of your auto, filing Chapter 13 bankruptcy immediately stops that action. From there, you then get a three to five year period to catch up on the past due balances while still making current payments. This can give you the breathing room you need to get your finances straightened out.
How Chapter 13 can help deal with a newer high-interest auto loan
In addition to helping with the past due balances, if you have a high-interest auto loan, a Chapter 13 bankruptcy can also help lower your car payments. On a newer car loan, the entire loan balance can be made part of the repayment plan and paid out over the three to five-year repayment plan. This loan balance will include the past due balance and it can all be paid out much more affordably. So, for instance, if you owe $12,000 on your more recent car loan, the Chapter 13 plan would set this up to be paid as part of your repayment plan but at a much lower interest rate that can make it much cheaper.
How Chapter 13 can help deal with an older high-interest auto loan
For an older loan – taken out more than 30 months ago – your Greensboro bankruptcy attorney can request what's called a "cramdown" of your auto loan interest rate. This would lower your interest rate and your principal balance. The principal can be lowered to the fair market value of the vehicle and then the payments based on this lower balance plus the lower interest rate. This can make your Chapter 13 plan more affordable and your auto loan manageable. Depending on the principal owed and the interest rates, you can significantly decrease your monthly payments.
What interest rate will you pay on your car loan in Chapter 13?
Currently, in the three bankruptcy districts of North Carolina, Middle, Western and Eastern, the Trustee interest rate is 5.25%. If you are paying a double digit interest rate on your auto loan, this can make a significant difference in what you pay for your car. And, if you're on the brink of losing your car, filing Chapter 13 can stop the repossession. Also, if your car was recently repossessed, you may be able to get it back by filing Chapter 13, but it's better if you file before the car is taken. To find out your options, contact a reputable North Carolina bankruptcy attorney for help.
In Greensboro, Raleigh, Fayetteville, Garner, Wilson or Durham, call +1-919-646-2654 to speak to a North Carolina bankruptcy expert today. Contact the Law Offices of John T. Orcutt for a free bankruptcy consultation and ask about our zero down bankruptcy plans. Call now and get the financial peace of mind you deserve.