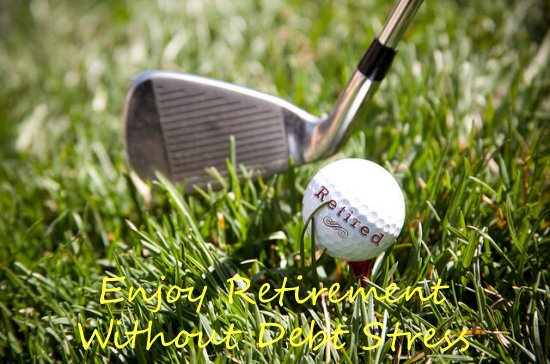 Don't drain your retirement assets for debt
Image Source: Flickr User American Advisors Group
In recent years, the number of bankruptcy filers in the age range of 65 and over has increased – between 1997 and 2010, the filing rate for seniors more than tripled and continues to climb. While this may seem a cause for concern, in fact, this may be a positive thing for those who turn to the courts for help with their finances as they head into their golden years. Here's a look at how bankruptcy can help senior consumers in North Carolina.
#1 Retirees can wipe out high credit card balances
Older Americans carry statistically higher credit card balances than younger consumers. Bankruptcy filers age 65 and older had an average of more than $22k on their credit cards compared to $13k for younger filers. Credit card debt can creep up when seniors help grown children out of a financial scrape, when medical costs get so high they must charge co-pays or prescriptions, or have just accumulated for years. No matter the reason, Chapter 7 bankruptcy wipes out 100% of credit card debt, in most cases.
#2 Retirees can eliminate medical bills
Medical costs naturally increase as we get older, but a particular medical crisis, such as an accident or serious illness like cancer can see medical bills skyrocket – even for those with insurance. Medical bills are the second most common reason seniors consider bankruptcy after credit cards. Roughly 39% of seniors surveyed by University of Michigan law professor John Pottow said medical bills led to bankruptcy for relief from debt. And 30% stated they spent 10% of their income on out of pocket medical costs. Bankruptcy can wipe out 100% of medical bill balances, in most cases.
#3 Retirees can protect their 401(k) and IRAs in bankruptcy
Although creditors cannot touch retirement accounts via judgments or garnishment, seniors will often dip into their retirement nest egg to pay off creditors and put an end to debt collections but this can cause bigger problems down the road. Retirements accounts are shielded in bankruptcy so Chapter 7 can be a sound way to ditch debt while preserving assets needed to see you through your retirement years when you're no longer earning an income. In most cases, retirement accounts are 100% protected in bankruptcy.
#4 Retirees can protect their mental and physical health
Among those seniors who filed bankruptcy, nearly one-third reported being late on rent or mortgage payments because of their debt, one-third stated they went without medication because their money was tight and nearly one-quarter skipped doctor's appointments to avoid copays because their existing medical debt was already burdensome. By shedding debt in bankruptcy, seniors can better afford to take care of their health and end debt stress that can negatively affect their quality of life.
#5 Retirees can use bankruptcy to stay retired
One-third of retired bankruptcy filers told Pottow they had to return to work to help deal with debt. Of those who went back to work, 74% cite standard costs of living as the causes while nearly 20% said medical expenses made them reverse their retirement. For those that want to work, getting a job after retiring from their career is just fine but needing to return to work to cover expenses is much more stressful and needless when bankruptcy is there as a resource.
If you're not yet at retirement age, it's wise to consider financial risks you may encounter in your golden years and plan for them. But, in the end, even the best plans can be felled by unfortunate turns of event. Bankruptcy is a legal remedy to help consumers of all ages deal with overwhelming debt but may be even more important for seniors. With your top earning years behind you, protecting your assets is critical, and Chapter 7 bankruptcy can help you meet your financial goals and protect your future.
If you're a North Carolina retiree struggling with debt, contact the Law Offices of John T. Orcutt for help Call +1-919-646-2654 for a free NC bankruptcy consultation to discuss your debt at one of our locations in Raleigh, Durham, Fayetteville, Wilson, Greensboro, Garner or Wilmington. Be sure to ask about zero down bankruptcy specials!
Resources: