When you're struggling with your debt and contemplating bankruptcy, it's important to find a great local bankruptcy attorney to work with early in the process. Even before you file, a conversation with a lawyer can help you take stock of your situation, evaluate your options, and look at different paths for moving forward. It's important to work with someone who understands the laws of your local and state districts and has significant experience in the field. Here are some tips for finding a great bankruptcy lawyer in North Carolina.
Always look for an attorney that specializes in bankruptcy: The fees for filing bankruptcy may vary, but your success rate and the ease of your process is tied directly to the quality of your lawyer. Look for an experienced attorney with a number of years specializing in bankruptcy filings. Experience in this area will give you the confidence that they are able to not only manage the process, but know the ins and outs well enough to make the best recommendations for your personal situation.
Contact the North Carolina Bar Association: Every state's Bar Association lists attorneys that are qualified to practice law in that state. They also break down lawyers by specialty. The North Carolina Bar Association operates a lawyer referral service, which allows you to input your county and your specific legal need. It will then recommend qualified attorneys in your area. Another benefit of visiting the Bar Association website is the ability to check complaints against attorneys. If you find an attorney listed that has a major complaint against them, keep looking.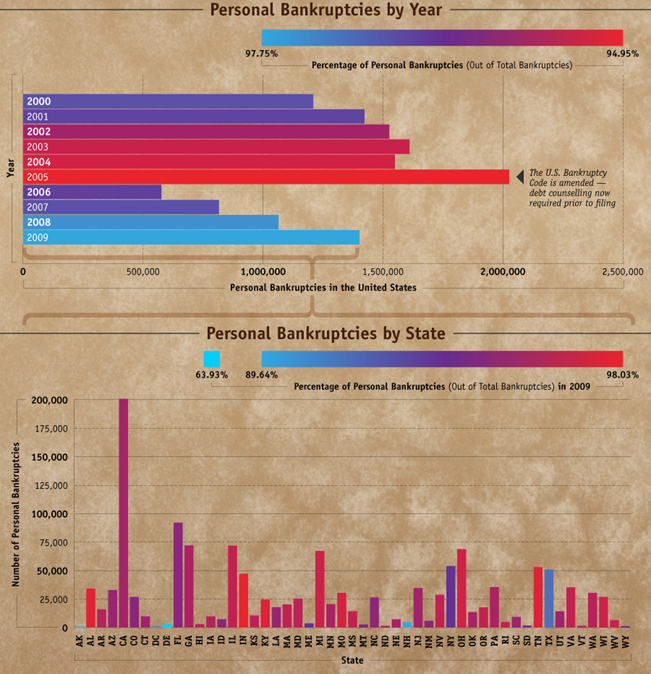 Image source: vizworld.com
Work with a member of the National Association of Consumer Bankruptcy Attorneys: Members of the NACBA are serious about bankruptcy law, and membership in this organization is the sign of true specialization. Check out the website to learn more about the organization, or to use their attorney referral service feature. We're proud members of the NACBA.
Get in touch with the bankruptcy court in your county: Although this varies from county to county, many courts actually retain a list of bankruptcy attorneys that are actively practicing bankruptcy law in that county. You're unlikely to get a direct recommendation, but this short list can show you who is active in the field.
Take advantage of free consultations: Most attorneys will offer a free consultation, either in the form of a phone call or an in-person meeting. Chemistry is an important component of choosing a bankruptcy attorney. You want to select a lawyer that you trust, that is experienced, sympathetic to your situation, and invested in your best personal outcome from the bankruptcy process. The simplest way to establish these things, as well as whether or not you get along, is just to meet. This small investment of time will yield tremendous dividends down the line.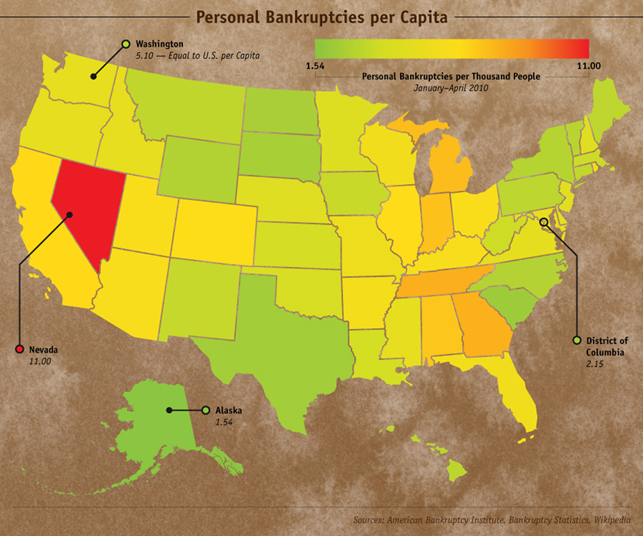 Image source: vizworld.com
Spending the time to verify that your selected attorney is recognized by the North Carolina Bar, experienced in the bankruptcy field, and a member of professional organizations such as the NACBA will give you the peace of mind that you're being represented by the best. Take the time to meet your attorney in person. Backed by world-class experience and a solid rapport, you'll be in good hands and have the resources needed to navigate difficult financial times in your life.
Dedicated to helping residents of North Carolina find the best solutions to their debt problems. Don't waste another day worrying about your debt. Call +1-919-646-2654 today to schedule a free initial consultation to discuss your bankruptcy options.