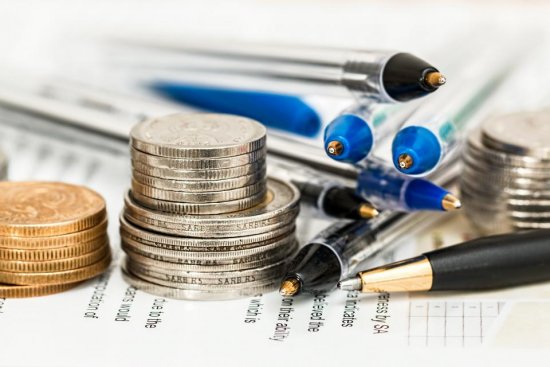 How much will Chapter 13 payments cost?
Image Source: StockSnap.io
Wilmington, North Carolina residents can help get themselves out of debt with bankruptcy, and there are two types available – Chapter 7 and Chapter 13. To qualify for Chapter 7, you must have a lower income or a lot of debt that outweighs your ability to pay. Chapter 7 may be problematic for those with lots of assets and plenty of equity in those assets. Chapter 13 only requires that you have enough income to meet the rigors of the repayment plan. But how much will the Chapter 13 repayment plan require of you? Here's a look at what to expect.
How Chapter 13 Repayment Works
For a Wilmington consumer over their head in debt and stuck with past-due balances on secured debt, Chapter 13 represents a chance to get caught up. On a monthly basis, you must pay a portion toward debt you owe. Included in the debt pot, will be the past-due balance on your mortgage and car. As those are considered secured debts, they take priority. If you can't afford to pay your lawyer up front, the legal fees can also be put into that pot. There is also a monthly fee that goes to the Trustee assigned to the case to cover the cost of working on your plan.
Your unsecured debt, including credit cards and medical bills, will also be part of the pot but, in many cases, you will pay a much smaller percentage of these debts. In some cases, you may not have to pay anything on your secured debt. Each month, in addition to paying an amount to the Trustee to cover a portion of the past-due pot, you must keep up with monthly payments on your mortgage and car as well as your living expenses. You will not have to pay your unsecured debts outside of the plan. The challenge is that the plan will usually take up all your disposable income.
Why Choose Chapter 13 Over Chapter 7?
Chapter 7 does offer Wilmington residents more sweeping and rapid debt relief. However, you may not qualify for Chapter 7 if your income is too high in relation to your debt. You may also choose not to file Chapter 7, even if you qualify, if you cannot exempt all of your assets. For instance, if you own a home and have more than $35k in equity, as an individual bankruptcy filer, you won't be able to shield all of that equity. For a couple filing together, up to $70k in home equity in your home can be shielded. Your retirement accounts can be shielded, but excessive savings cannot be protected.
Chapter 13 also offers some other benefits to Wilmington consumers that Chapter 7 does not. First, if you purchased your auto more than a couple of years ago and owe more than the vehicle is worth, you may be able to get a "cram down" on your auto loan. Your bankruptcy lawyer can request the loan value be reduced to market value and ask for an interest rate decrease. If you have a second mortgage or home equity debt, this may be "stripped off" if there's no equity to collateralize that debt.
How Much Will You Pay on Monthly Chapter 13 Plan Payments?
Chapter 13 monthly payments will vary based on the unique circumstances of each Wilmington resident that files. Your plan can last from three to five years, and your income and living expenses are a major determiner in setting the plan payments. Whether or not you owe any income taxes will also impact your plan payments. Your total plan payments must be the greater of (1) disposable income (2) value of non-exempt assets or (3) amount of priority debts (mortgage, auto loan, certain taxes, etc.).
In short, there is no way to know what your plan payments will be in your Wilmington bankruptcy without looking at your financial circumstances. The best approach is to gather your financial documents and come in for a free bankruptcy consultation to see how much Chapter 13 payments will be for you and whether it's best for you to pursue Chapter 13, Chapter 7 or some other option. There is no obligation to file bankruptcy when you schedule an appointment.
To find out more about the benefits of bankruptcy, contact the Law Offices of John T. Orcutt today to schedule a free Wilmington bankruptcy consultation. Call +1-919-646-2654 now for a free consultation at one of our locations in Raleigh, Durham, Fayetteville, Wilson, Greensboro, Garner or Wilmington.