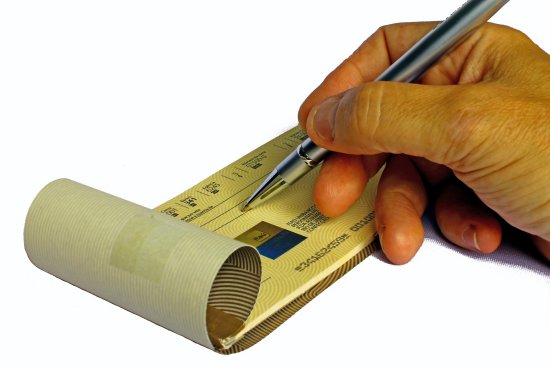 How much are Chapter 13 bankruptcy payments?
Image Source: Pixabay.com
The two basic types of North Carolina bankruptcy available to consumers are Chapter 7 and Chapter 13. With Chapter 7, most unsecured debt is discharged and the process takes just a few months. But with Chapter 7, there are limits to how much equity in assets that can be protected. With Chapter 13, there's more latitude to shield assets from creditors, but it takes three to five years from start to finish. Chapter 13 is a debt repayment plan that also, in most cases, offers relief on some unsecured debt.
How Does Chapter 13 Protect Assets?
Most NC consumers that pursue Chapter 13 bankruptcy do so to protect assets or to stop foreclosure or repossession of assets where there are delinquent balances owed. For instance, if you're eight months behind on your mortgage and your lender has threatened foreclosure, filing Chapter 13 can stop the process and give you a chance to catch up. The same goes for a car loan. Even if your auto was recently repossessed, you might be able to recover it and catch up on the loan.
If you choose Chapter 7, a reasonable amount of equity in assets can be shielded from creditors including home equity, equity in a vehicle, home furnishings, personal items, and even some cash in the bank. However, if you are behind on payments on secured debt like your mortgage or auto, you can't keep the asset and enjoy the protection of Chapter 7 bankruptcy debt relief. With delinquent balances on secured debt, Chapter 13 may be a better way to go – if you can afford the payments.
How Much Does a Chapter 13 Repayment Plan Cost?
That's one of the top questions from clients that come in for a North Carolina bankruptcy consultation. Clients want to know how much their monthly payments will be. Calculating Chapter 13 repayments is complex and not simply a matter of taking your past due balances and dividing by 60 (i.e., five years = 12 months = 60 payments). The plan payments must encompass the past-due balances on your secured debt such as your mortgage and auto loan.
Also, if you have any priority unsecured debts, they must be part of your plan. This includes past-due balances on recent income taxes, alimony, and child support, among other items. You can also roll some of the costs of your bankruptcy into this amount if you can't afford (or don't want) to pay it up front. As well, there are some fees paid to the Trustee that handles your case. These plus a percentage (but possibly quite small) towards your unsecured debt, make up your monthly payments.
Seek an Attorney's Advice on Plan Estimates
There are some Chapter 13 bankruptcy plan estimators online, but you may be better served by setting up a free initial bankruptcy consultation with a reputable and experienced North Carolina bankruptcy attorney. That way, you'll have a much better idea of what your repayment installments will be. You bring all your income and expense documents, as well as info on your debts, and the lawyer will work with you to explain what a Chapter 13 plan will look like and whether it's a fit for you.
For your plan to be approved by the court, you must be able to afford it. You must pay the plan installments on top of your monthly living expenses such as your current mortgage, utilities, insurance, etc. Figuring out if you can afford all that is key to the success of a Chapter 13 bankruptcy case. If you can't afford the payments on top of your expenses, you may need to look at another solution. That's why your attorney consultation session is key.
To find out more about the benefits and feasibility of Chapter 13 bankruptcy, contact the Law Offices of John T. Orcutt. Call +1-919-646-2654 now for a free North Carolina bankruptcy consultation at one of our convenient locations in Raleigh, Durham, Fayetteville, Wilson, Greensboro, Garner or Wilmington.