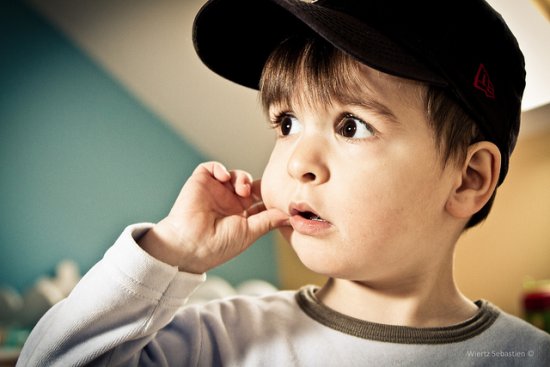 Bankruptcy is nothing to be scared of
Image Source: Flickr User Sebastian Wiertz
Bankruptcy is a helpful solution for many consumers who can't afford their bills and are living paycheck-to-paycheck, hassled by debt collectors, and unsure where to turn. However, the same consumers that could be helped by bankruptcy might be intimidated by the process, not understand what to expect, and so might not make the best choice for their financial future.
Today we take a look at what to expect from North Carolina bankruptcy if you're overwhelmed by debt and looking for an answer. Here are some things to know about bankruptcy to help you prepare.
#1 Choosing Bankruptcy Doesn't Mean You're Out of Control
When you find yourself mired in too much debt that you can't afford, you might feel that everything is out of control. When you live paycheck-to-paycheck and have to pick and choose what you can afford to pay, it's a terrible feeling. Choosing to file bankruptcy is establishing control over your life and your financial future. It's a start, not an end.
#2 Bankruptcy Can Be Life-Changing
Dealing with debt you can't afford can be overwhelming and can lead to depression and other negative effects. Not being able to pay your bills may result in stress, depression, and ill health. Once you file bankruptcy and your credit cards, medical bills, and some other unsecured debts are discharged, you can focus on the future and relax a little.
#3 Be Careful When Choosing an Attorney
An experienced bankruptcy attorney will guide you through the process and help you get the best results. An attorney that specializes in bankruptcy is a better choice rather than a lawyer that practices general law. A local firm that's small to mid-sized may be preferable to make sure you get the personal attention you deserve. Also, check out reviews.
#4 Gather Documents Prior to Your appointment
Even if you're still unsure whether you want to file bankruptcy, take all your financial information with you. You'll need proof of income, copies of bills, debt contracts, any foreclosure or repossession notices, most recent income taxes, and any other important financial documents. Bring along information on your assets and liabilities as well.
#5 Listen With an Open Mind
Don't assume which bankruptcy chapter is best for you and don't assume that trying to navigate your debt without bankruptcy is best. Let the attorney look at all your financial documents and assess your situation. They will explain to you what the benefits and drawbacks are of both Chapter 7 and Chapter 13 and then make a recommendation, but the decision is yours.
Bankruptcy Is an Opportunity for a Better Future
Some consumers see filing bankruptcy as an admission of defeat and that they failed. In fact, most bankruptcies are caused by major life events such as a significant illness or accident that keeps you out of work, divorce, extended job loss, or other events that cause a drastic drop in income or increase in expenses.
Bankruptcy is a path to a better financial future with less debt – or in some cases, no debt. Chapter 7 bankruptcy will extinguish credit card debt, medical bills, and some other unsecured debts. Chapter 13 bankruptcy allows you time to catch up on past-due amounts on secured debt like your mortgage or auto loan, and lower the amount of unsecured debt like credit cards and medical bills.
Bankruptcy isn't the right solution for everyone but for many North Carolina consumers, it's a good fit to get out of debt and get their finances back on track. If you're unable to save money for retirement or emergencies, are constantly late on bills, and always juggling what you can afford to pay, bankruptcy might be a good fit for you.
To find out more about the benefits of bankruptcy, contact the Law Offices of John T. Orcutt. Call +1-919-646-2654 now for a free North Carolina bankruptcy consultation at one of our locations in Raleigh, Durham, Fayetteville, Wilson, Greensboro, Garner or Wilmington.