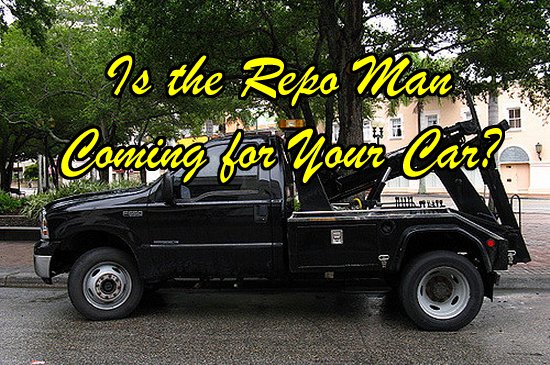 If your car loan is through a credit union, you must read this!
Image Source: Flickr User Clyde Robinson
Credit unions can be a great way to score advantageous car loan interest rates, credit cards, and other financial products. Because credit unions answer to members rather than shareholder like banks do,they can afford to offer more competitive financing. But there are some dangers for Greensboro, North Carolina consumers that use credit union financial products and struggle to make payments.
Your Car can be Repossessed Even if You're Current on Payments
If you have your car loan and credit cards through your credit union, you face unique risks of repossession that non-credit union using consumers don't face. Why? Credit unions often use "cross-collateralization" in their finance contracts.
This means that the asset—the vehicle—not only serves as collateral for your secured auto loan but also for your credit cards, personal loans, or other financial products. Cross collateralization complicates your financial situation if you fall behind on your bills.
How Can Your Car be Taken if Your Car Notes have been Made on Time?
Often, when people struggle with their finances, they have to pick and choose between what bills to pay. Since you need your car to get to work, you might prioritize it over credit cards. However, when you have credit cards and an auto loan through your credit union, this is a risky choice.
If you fall behind on credit card payments, the credit union can seize your car to satisfy your credit card debts, even if you've never missed a car loan payment or paid one a few days late. This also complicates your situation if you're considering bankruptcy.
Greensboro, North Carolina Bankruptcy Options
Credit unions will usually apply your car payments to your credit cards if you fall more than 90 days behind. With your car payments applied to your credit cards, your auto loan is delinquent, and they can send the repo man to pick up your vehicle.
Greensboro bankruptcy will discharge the credit card debt from the credit union. If you don't reaffirm the auto loan, the credit union can take the car when you file bankruptcy, or they can let you continue to make payments but refuse to send you the title to the car.
That's because the credit card debt is still attached to the car loan. To get the title, you might have to negotiate a payment on that debt. Alternately, you can affirm the car loan while in bankruptcy without the credit card debt attached, depending on your credit union's policies.
Should You Avoid Credit Unions?
No one expects to get into financial trouble, so most consumers typically look for the best financing deal without considering cross-collateralization or reading the fine print on their finance agreements. They might look for the "important" stuff like the interest rate, payment amounts, down-payment, etc. The tiny print written in legalese is not something most customers try to translate. But that's where the all-important details of credit union's complications are reflected.
It's a balancing act. Getting a car loan through a credit union can be a great deal, but going elsewhere for your credit cards—just in case—may not be a bad idea. Even if you can get lower interest on cards through the credit union, if you pay off your balance each month, you shouldn't pay any interest. 
Find Out More About North Carolina Bankruptcy
If you're a NC consumer looking for debt relief, Greensboro bankruptcy may be a fit solution for you. To schedule a free Greensboro, North Carolina bankruptcy consultation, call +1-919-646-2654 to reach the Law Offices of John T. Orcutt.
We offer free, no-obligation bankruptcy consultations at our offices in Raleigh, Durham, Fayetteville, Wilson, Greensboro, Garner or Wilmington. Get the financial fresh start you deserve.