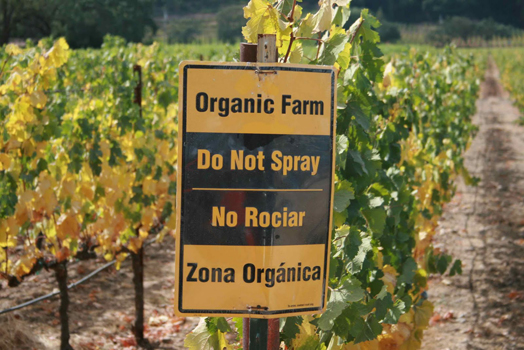 Image Source: ecowatch.com
Organic farmers in North Carolina once again find themselves worried about staying in business due to a bill proposed in the House. Known as House Bill 379, this new proposal would put the State Board of Agriculture in charge of all commercial planting within North Carolina. Taking that a step further, the bill would prevent any city or county from passing additional laws to protect their local organic farms.
Why the Push?
So, what does the NC House stand to gain from taking the planting control away from local farmers? Well, for starters this proposed bill has the support of multiple "big-business" biotech companies that make genetically modified seeds. Big companies like Monsanto have been lobbying for similar legislation across the country since around 2004, after a number of California counties passed their own legislation to restrict the planting of genetically-modified crops. Understanding this piece of the puzzle, it seems pretty clear why a bill like HB 379 would benefit Big Brother and do major harm to local farmers and organic farms.  HB 379 was actually proposed for the first time in 2005. However, the legislation failed to pass a vote by the State Assembly.
Roland McReynolds works with the Carolina Farm Stewardship Association and explained that HB 379 seems to be strictly motivated by the 2004 California incident, although no one has proposed that kind of legislation in North Carolina as of yet.
"This is not a problem that exists, and it's not even a problem that would be likely on the horizon, and yet there's this pressure to pass this legislation," he asserted.
Wait a sec… So, there is pressure to stop local governments from collectively deciding their communities want to go green and healthy by providing only fresh and locally grown farm products that do not pose a risk to contaminating the soil? Interesting.

Image Source:consciouslifestylesradioblog.com
The Local Concern
With so many locally owned farms on the brink of bankruptcy, it would seem that North Carolina should be rallying their support around its commitment to the community. This would also come into play with the state's push toward healthy eating in schools, as organic farms provide products that are free of harmful chemicals and dyes. HB 379 would take away any authority from local governments to prevent the sale or production of plants and could even go so far as to prevent local governments from even notifying organic farmers about the possibility of contamination from genetically modified crops.
"This is not a bill that does anything to help any North Carolina farmers, North Carolina consumers," she charged. "It really is purely in the service of large companies that want to protect their corporate patents, and they've asked the Department of Agriculture to file this bill," says Fawn Pattison with Toxic Free NC.

Image Source: coolinfographics.com
Local Organic Farmers Already Experiencing Funding Problems in 2013
As if the proposal of HB 379 wasn't enough, many local NC farmers are still reeling from funding cuts. The farm bill extension that was included in the fiscal cliff deal ended up leaving out funding for many of the programs that are vital to organic farming. These cuts also affected rural development and community funding, along with funding for farmers markets. The cuts have had a negative effect on organic agriculture and the local food system itself, especially when organic farms are already forced to pay an annual fee to the USDA's National Organic Certification Cost Share Program (NOCCSP) to become certified "organic" farms. NOCCSP also lost its funding in the fiscal cliff deal, which cut out the reimbursements local NC organic farmers received from those certification fees.
Joe Martin, of Zydeco Moon Farm in Grassy Creek, NC, said "For some folks it's just another notch on the belt. But after so many notches, there's only so much you can do to keep your business profitable."
Whether you are struggling with finances, keeping a business afloat or maintaining a local NC organic farm, now is the perfect time to reach out and speak to a trusted North Carolina bankruptcy attorney. Find out everything you need to know about NC bankruptcy laws and discover if filing a Chapter 7, Chapter 11 or Chapter 13 bankruptcy can help you get your feet back on the ground.
Dedicated to helping residents of North Carolina find the best solutions to their debt problems. Don't waste another day worrying about your debt. Call +1-919-646-2654 today to schedule a free initial consultation to discuss your bankruptcy options.