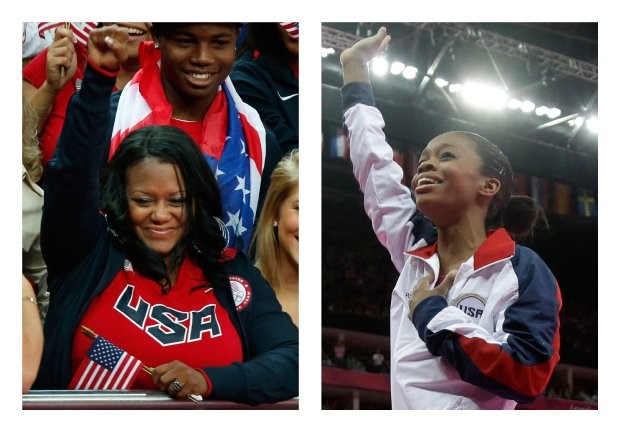 Image Source: soraspy.com 
You may think that being one of the star athletes of the 2012 London Olympics would leave your family living in the lap of luxury. Well, you'd be wrong. Natalie Hawkins, mother of the now world-famous Olympic gold medalist Gabby Douglas, filed for Chapter 13 bankruptcy last year in Virginia. 
According to official papers filed in the Eastern District of Virginia, Gabby's mother petitioned the court for Chapter 13 bankruptcy relief in January. She stated that the reason for seeking Chapter 13 was to pay down the debts she had accrued over the last three to five years, totaling $79,754.14. No doubt, the bulk of these debts came from the relentless training schedule and travel expenses that go along with having a world-class gymnast for a daughter.
Court documents show that Natalie has assets totaling $163,706.10. They also show she owes Capital One, Sprint, and T-Mobile over $6,000. Her list of creditors include an Orthodontist in Iowa, a gymnasium where Gabby trained and a student loan for $4,350.23.
A Grateful Mother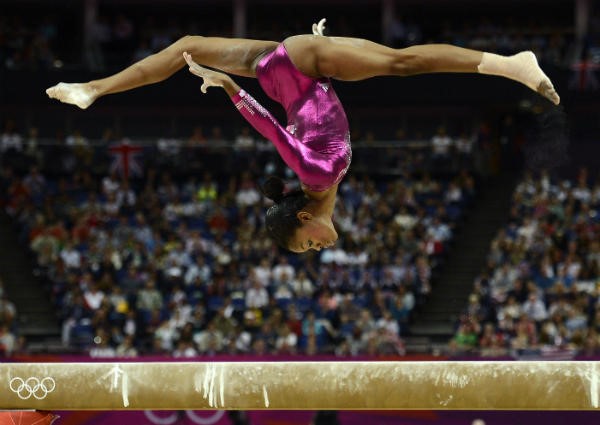 Image Source: feminspire.com
Natalie spoke freely about her situation with Olympic reporters in London when she was confronted about the bankruptcy filing. She made no excuses, telling them she was "not even embarrassed about" filing for bankruptcy protection. In fact, she expressed gratitude toward the court for helping save her home from foreclosure. Natalie went on to suggest that the root of the family's financial problems stemmed from the endless amount of money it takes to raise such a gifted gymnast. She was determined to see her daughter's dream of being an Olympian realized, no matter what the cost. It takes a massive amount of money for athletes to reach the Olympic stage  and that money generally comes straight from family members.
Natalie raised three other children, along with Gabby, mainly on her own. She is also in the middle of a rather public divorce from her current husband, who is a soldier in the United States Army.  After filing for bankruptcy, Natalie began paying monthly instalments of $408 in order to pay off her debts.
Things could soon begin to look up for the family, however. Gabby's London Olympic performance earned the young gymnast two gold medals and a slew of offers from sponsors around the globe. Known as the "flying squirrel," Gabby had already secured a sponsorship deal with Proctor and Gamble, a globally known consumer goods company. Natalie raised her daughter well and she has a wholesome, all-American quality about her that makes her easily likable. No doubt, the commercial deals will continue to roll in for the Olympian, earning her up to $10 million according to some estimates.
Winning Gold Changes Things
This kind of sponsorship money would be new territory for a family that is used to struggling on a daily basis  just to pay for Gabby's training.
"Gymnastics is an expensive sport," Natalie said.
The family had previously applied for military scholarships in order to help fund Gabby's training, as Natalie's husband was stationed abroad with the Army. They received a small grant of $500 from Our Military Kids, which is a non-profit organization who helps to fund the activities for children of military service members when they are stationed overseas. The funding paid for her ticket to a gymnastics camp in Texas run by gymnastics legends Bela and Marta Karolyi.
"In the grand scheme of things, $500 may not seem like that much money, but it made the difference between keeping Gabby at home and sending her to a camp that would play a part in molding her into the Olympic gymnast she is today," Natalie said.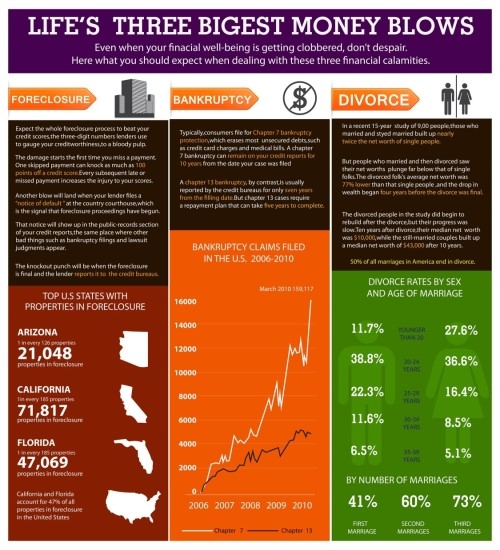 Image Source: couplemoney.com
Chapter 13 Protection to the Rescue
According to reports, Natalie is disabled and unable to hold a full-time job. The only income she receives is from a Social Security disability check that comes one time a month. As a result of her tough situation, once she began to fall behind on her bills, the problem just snowballed until her debt became unmanageable.
Natalie and her family were all extremely grateful that Chapter 13 bankruptcy was an option. Natalie feels that Chapter 13 gave her a chance to "still be able to live and reorganize my debt in such a way that I could still pay what I owed."
If you find yourself falling behind on bills and experiencing some real trouble managing your debt, Chapter 13 may be the best way to get your finances back in order. If you're considering this option or just wondering if Chapter 13 bankruptcy might be right for your situation, speak with a reputable North Carolina bankruptcy attorney today.
Dedicated to helping residents of North Carolina find the best solutions to their debt problems. Don't waste another day worrying about your debt. Call +1-919-646-2654 today to schedule a free initial consultation to discuss your bankruptcy options.