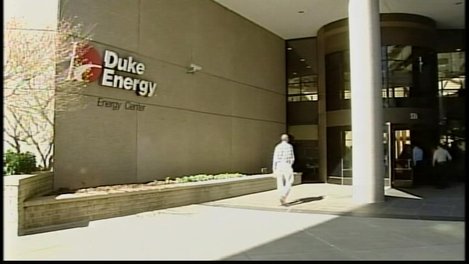 Image Source: wcnc.com
For many North Carolina residents, there's some good news on the horizon about the cost of utility bills. Or at least, some encouraging news. North Carolina's Supreme Court decided to reverse a decision made earlier by state regulators that gave Duke Energy Corporation (DUK) Utility the okay to increase rates for customers. So, now that the decision has been reversed, what can you expect to see on your next bill?
While the decision reversal is great news for NC residents who are served by DUK, you may not notice a big, fat difference in your utility bill. Like it or not, the decision has to go back to the North Carolina Utilities Commission (NCUC) to be reanalyzed. Once they go over the data, they will make a new decision.
The NC Supreme Court found that the problem with the utility rate increase was that NCUC somehow failed to "fully analyze the issue" before they mysteriously approved a 7.2 percent utility rate increase in 2012. This increase earned DUK a whopping $309 million during the year and a 10.5 percent guaranteed rate of return on equity. That's a pretty hefty paycheck for an issue that was never given the proper once-over.
While it stinks that NC residents have already been forced to pay over one year of these unnecessary DUK rate hikes, you have to thank North Carolina Attorney General Ray Cooper for putting a stop to it. Cooper opposed the level of the DUK increase and rate of return it provided. In fact, he was so opposed to the rate hike, he took it to court.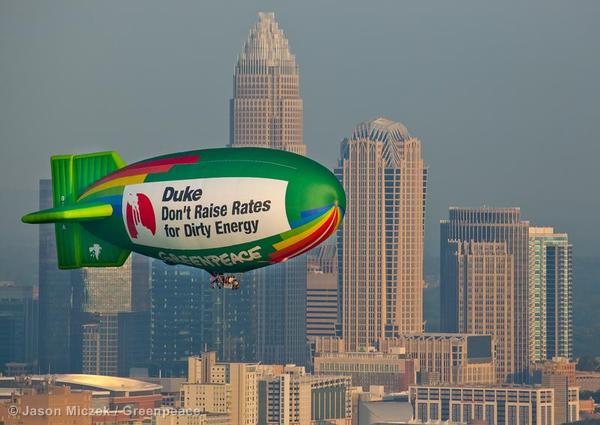 Image Source: greenpeaceblogs.org
The North Carolina Attorney General's Office went before the Supreme Court in November. Senior Deputy Attorney General Kevin Anderson told the court that DUK didn't do a good enough job explaining how they reached their decision to increase NC utility prices. Anderson said the rates were too high for the current North Carolina economic conditions and the customers' needs. DUK argued that they needed the extra money in order to pay their shareholders and to make necessary improvements like building new power plants.
In the court's decision, they sided with the Attorney General's office, saying DUK regulators failed to balance the customers' interests with their own shareholders.
"In making its [return on equity] determination the Commission failed to make findings of fact regarding the impact of changing economic conditions on customers," read the court ruling. It went on to say that the DUK regulators must use these findings of fact when they attempt to decide just how much a public utility company is allowed to profit as part of a rate increase.
Naturally unwilling to give up such a large amount of your hard earned money, DUK opposes the court's decision. In a statement issued after the reversal, Paul Newton, president of Duke Energy North Carolina, said that the court's decision dealt only with "the proper rate of return on equity" and will not affect the rate or rate structure that was approved by the commission last year. DUK actually went on to say that they still believe their rates and rates of return are "fair and well-reasoned."
Try telling the NC citizens who pay those rate hikes how "fair and well-reasoned" they are. While the initial rate hike was approved by NCUC in January 2012, it was almost immediately put into effect in February 2012. When totaled up, the DUK utility increase ended up adding around $7 each month to the average North Carolinian's bill. Considering you paid this extra money for the past 14 months, that means you shelled out an additional $98 toward a utility bill increase that was never analyzed properly in the first place. That's almost $100 paid to DUK for utilities, while many NC citizens are already on the verge of bankruptcy and foreclosure.

Image Source: creditdonkey.com
So, where's your refund? Well, you may not see it for a while and when you finally do, it may come in the form of a DUK credit toward your utility bill. What if you are experiencing real financial problems right now? Then it might be time to consider speaking with a North Carolina bankruptcy attorney.
If you are one of the residents who has been affected by DUK's utility rate increase and you're struggling with debt, filing a Chapter 7 or Chapter 13 bankruptcy may help your situation tremendously. Reach out and contact a local North Carolina bankruptcy lawyer to discuss your financial problems today.
Dedicated to helping residents of North Carolina find the best solutions to their debt problems. Don't waste another day worrying about your debt. Call +1-919-646-2654 today to schedule a free initial consultation to discuss your bankruptcy options.