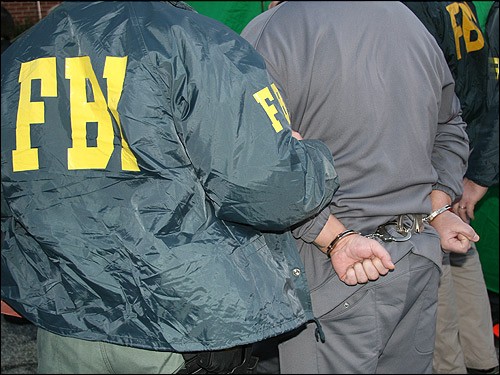 Image source: WestmorelandTimes.com
Bankruptcy is a fresh start for people in financial distress. A Chapter 7 filing can allow consumers wallowing in debt they can't manage to have a fresh start. But if you don't abide by the rules of the court, you can end up in trouble that not even your North Carolina bankruptcy attorney can bail you out of!
It's critically important that you be 100% honest in your filing – about not only your assets but your debts. Bankruptcy laws require complete transparency in your financial affairs when you file for Chapter 7 and the punishment can be steep if you are less than revealing.
Some of the consequences of misrepresenting your income, expenses, debts or assets can include:
Dismissal of your Chapter 7
Barred from refilling bankruptcy for a certain period of time
Debts barred from discharge permanently or for a specific length of time
Rollover of your Chapter 7 into a Chapter 13
Jailed for perjury
Prosecuted for bankruptcy fraud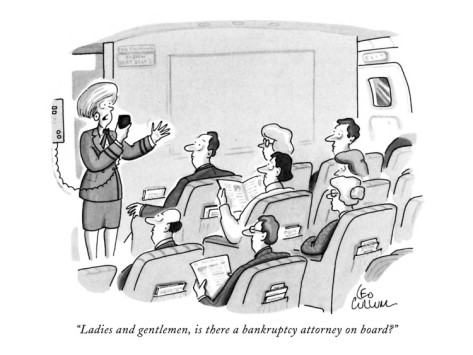 Image source: Art.com
Bankruptcy Case - Texas
Texas resident Michael Giventer was sentenced to 60 months in jail and his wife received six months for bankruptcy fraud. They've also been ordered to pay restitution of over $9 million. Giventer filed for bankruptcy protection and lied about his interest in several companies that generated income for him – his wife claimed she owned the companies instead. Now, both have been punished. This is an extreme case. Most people who file bankruptcy do so because they are genuinely strapped for cash and can't service their debt.
Bankruptcy Case - Wisconsin
Edward Fedosky of Madison, Wisconsin was given six months behind bars for lying under oath at his bankruptcy hearing. This was a pretty stiff sentence for what, at a glance, may seem to be common occurences. Fedosky failed to provide some requested documentation and then missed some required court dates. When he finally appeared in court, he lied about having provided a requested tax return. That's what landed him in hot water. If Fedosky had been honest with his Wisconsin bankruptcy attorney, he would no doubt not have landed in jail!
Just as you don't want to mess around with the IRS – consider the recent case of the tailor to the stars convicted of tax fraud – you don't want to play around with the bankruptcy court! A Chapter 7 bankruptcy filing can be a fresh start, but not if you don't come clean about your financial circumstances! If you want to learn more about Chapter 7 or Chapter 13 and see if a bankruptcy filing is right for you, contact a reputable North Carolina bankruptcy attorney to learn more!
Dedicated to helping residents of North Carolina find the best solutions to their debt problems. Don't waste another day worrying about your debt. Call +1-919-646-2654 today to schedule a free initial consultation to discuss your bankruptcy options.