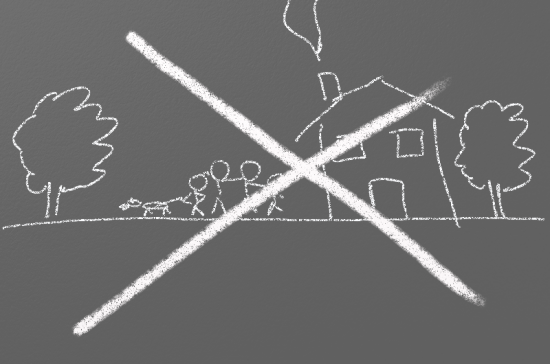 Divorce can wreck your finances - bankruptcy can help
Image Source: Flickr User Xavier Verges
If you live in North Carolina and are splitting with your spouse, you should understand how you split debts in the divorce will affect your future and your ability to protect yourself in bankruptcy. Debts assigned in divorce exist outside of bankruptcy laws, in a way, so understanding this PRIOR to your split is crucial - particularly if you are already struggling with debt prior to your divorce.
Here are five fast facts about divorce and debt to consider before you call it quits:
#1 Alimony and child support cannot be discharged
If you fall behind on alimony or child support in North Carolina, the bankruptcy court can't help you with these, no matter how broke you are. The only venue to change your maintenance payments is family court. And if you're delinquent, you can face negative consequences including the loss of your driver's or professional license and even jail time. However, freeing yourself from other debts using bankruptcy may give you more financial bandwidth to deal with your alimony and child support.
#2 Debt assigned to you in divorce docs may not be avoidable
If you fall behind on your credit card payments, bankruptcy can fully discharge these balances in Chapter 7 and, in Chapter 13, you can buy more time (plus discharge quite a bit) to deal with credit cards. However, if your spouse has a credit card debt that's assigned to you in the divorce, you cannot usually discharge it in bankruptcy. The only way that debt would be discharged in bankruptcy is if your ex files bankruptcy and includes it in their petition. So be careful what you commit to in your divorce docs.
#3 Debt assigned to your ex can still come back to bite you
On the flip side, if one of your debts is assigned to your ex in the divorce – and they fail to pay – it can wreck your credit and result in creditor lawsuits, judgments, liens and other negative consequences. IT may be more advantageous to keep the debt that's in your name and request that your ex pays that amount in cash so you can ensure payment is made to the creditor. The fact it was assigned to your ex in divorce won't help you with credit reporting agencies – your score could still be impacted.
#4 Amicable divorces can turn ugly and wreck your finances
You and your ex may be "consciously uncoupling" and planning to keep things friendly, but it doesn't always work out that way. A lack of certainty in your divorce docs – or taking on more than your fair share of debt – can come back to bite you if things go bad. Even if your split stays friendly, unemployment or an illness by your ex and their subsequent inability to pay bills could impact your finances greatly despite your good intentions to keep things friendly.
#5 Filing bankruptcy prior to divorce is usually preferential
If you're weighed down in debt while married, splitting up will not make life more affordable. In fact, it will do just the opposite. Maintaining two homes and increased costs of living can make the financial burden even greater. A better strategy is to file bankruptcy together prior to the divorce to ditch your individual and mutual debts and then move on from the marriage with much better financial prospects for your future. This can also help to keep the divorce amicable rather than contentious.
Deep in debt and also considering divorce in NC? Contact the Law Offices of John T Orcutt for a free North Carolina bankruptcy consultation today. Call +1-919-646-2654 now for a no-obligation consultation at one of our locations in Raleigh, Durham, Fayetteville, Wilson, Greensboro, Garner or Wilmington North Carolina. Let us help you get the financial peace of mind you deserve!