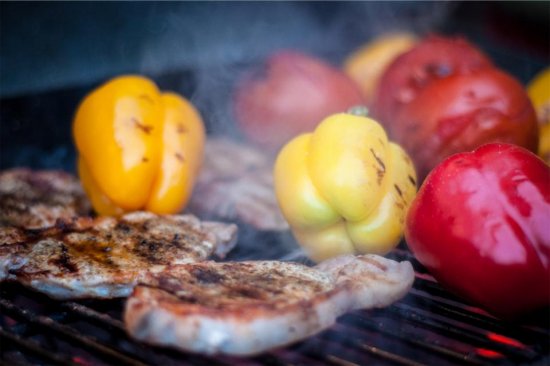 North Raleigh Kamado Grille files business bankruptcy
Image Source: StockSnap.io
Unique restaurants can be massive hits or struggle to find their footing. North Raleigh's Kamado Grille has foodies raving about their one-of-a-kind cuisine, but it is faltering on the business side and has now filed Chapter 11 bankruptcy to try and reorganize. The restaurant has big plans, including a reboot with a name change to try and move into the next phase and enjoy success.
Kamado Grille is in a funky free-standing building off Spring Forest Drive in Raleigh, North Carolina and offers some high-tech options, such as iPad ordering. The big item of interest, though, is how the food is prepared. All the food is cooked using kamado grills, which are essentially little versions of the Big Green Egg. These charcoal grills are based on an ancient Japanese design.
Good Food, Shaky Finances
Nearly 200 Yelp reviewers have weighed in and Kamado Grille rates at four out of five stars. But happy customers isn't the only key to success. You have to have the financial side of any business straight or the happiest customers in the world can't save you. Kamado Grille's attorney says the restaurant needs to "clear up some of their financial issues" and that's why they chose Chapter 11.
The name will be changed in 2017 and their attorney promises a "ramped up Kamado Grille concept." The bankruptcy filing lists more than $825,000 in debts, part to Capital Bank and part to U.S. Foods, both of which are secured creditors that will have priority in the case. There are also unsecured creditors owed, including the state of North Carolina and Wake County revenue departments.
Chapter 11 vs. Chapter 7
If you haven't tried Kamado Grille, the restaurant is still open while they're reorganizing. The owners also offer tours of the kitchen where you can see the little red eggs (instead of big green ones) and enjoy the grilled cuisine. It remains to be seen if the Chapter 11 bankruptcy will bail out the North Raleigh restaurant, but these plans do help many businesses get their footing and go on to succeed.
The difference for companies that choose Chapter 11 over Chapter 7 bankruptcy is that they're trying to stay in business rather than liquidating their assets and walking away from the business. Both can be beneficial to business owners struggling with finances, but these two business bankruptcy chapters have very different purposes. In fact, Chapter 7 can be used after Chapter 11 if the repayment plan fails.
Is North Carolina Bankruptcy for You?
If you own a North Carolina business and are struggling financially, Chapter 11 or Chapter 7 may help you. For those that need some time to reorganize and catch up on debt payments, Chapter 11 might be best for you. However, if you can't afford to keep your business going, Chapter 7 can help you close your business down and get rid of all the debts that you owe.
For those that own small businesses that are sole proprietorships, you may not need a business bankruptcy – a personal Chapter 7 might be enough to discharge all your business debts and any personal debts you might have lingering because of your business can also be wiped out. The bottom line is if you have any personal responsibility for business debts, filing personal bankruptcy can help.
Explore Your Options
If you are struggling to keep your business afloat, there are many options open to you – and bankruptcy is just one of them. Before you decide for or against bankruptcy, consult a reputable and experienced North Carolina bankruptcy attorney about your business's financial problems. They can look over your debts, assets, income, and other money matters and advise you if bankruptcy or another alternative is the best option for you.
To find out more about business bankruptcy in North Carolina, contact the Law Offices of John T. Orcutt. Call +1-919-646-2654 now for a free NC bankruptcy consultation at one of our convenient locations in Raleigh, Durham, Fayetteville, Wilson, Greensboro, Garner or Wilmington.