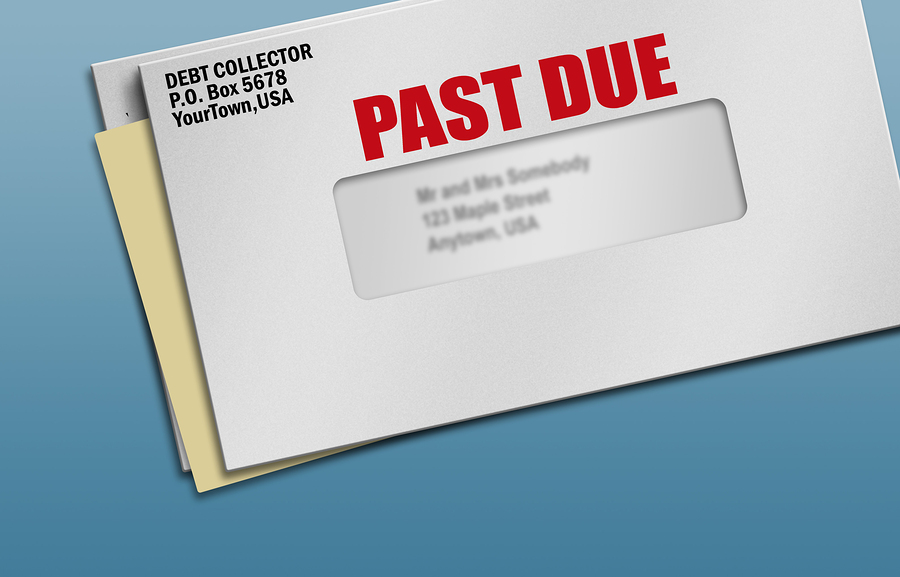 Beware debt collectors using illegal tactics
Do you owe any bills you can't pay? If so, and it goes on too long, you'll begin to receive calls and letters from debt collectors. Some debt collectors are legitimate and will conduct themselves ethically, but far too many will take every opportunity to threaten and humiliate you into paying up – even when they know you don't have the means to. Collection calls are embarrassing no matter the circumstances, but when the collections agents cross the line, it can result in fear, stress and depression. Some collectors can be abusive and nasty and this type of behavior is illegal. Here are five of the most common illegal debt collection tactics you may encounter:
#1 Threaten you with jail
Debts can never land you in jail unless you owe court fines or fees and don't pay them. Otherwise, regular old bills left unpaid are not a criminal offense and won't ever be. However, a common practice of shady debt collectors is to tell you that you are guilty of fraud for taking on debt that you can't pay and that you can be jailed for this. It's patently untrue unless you took out debt in someone else's name or committed actual fraud. Simply taking on debt you later can't pay because you lost a job, got in over your head with debt, divorced or experienced another financially limiting circumstance is not criminal fraud.
#2 Curse or threaten you
Debt collectors may not curse at you, use any type of obscene language or make threats of any type. This includes the prior threat of jailing you for owing money. The Fair Debt Collection Practices Act specifies that any of the following are prohibited: "The use of obscene or profane language or language the natural consequence of which it to abuse the hearer or reader." This means that insults about your race, sexual orientation, religion or any other personal aspects are also off limits. If a debt collector abuses you verbally or threatens you in any way, you should end the call immediately. If they persist, you must report them.
#3 Tell others about your debts
This is one tactic that many debt collectors push over the line. Many times when you sign up for a loan or fill out paperwork, you are asked to provide personal references or emergency contacts. This information is used for debt collections if you ever fail to pay your bills. Bill collectors are only allowed to contact any of your alternate contacts if they do not have current contact information for you. But often they will call and say they're trying to get in touch with you about a "personal matter" and reveal they're calling from a collections firm. Leaving voice messages that give any information about the amounts or what you owe is a also a violation.
#4 Calling too frequently or very early or late
Debt collectors are barred from calling you prior to 8 am or after 9 pm. If you work third shift, you can limit hours they can call you during the day by making a request they must comply with. They also may not call you over and over again. One or two calls a day is reasonable, but calling, calling, calling is not and is considered harassment and is a violation of fair debt collection practices. Calling you at work when you've requested they not is also a violation. You have to tell them you're not allowed personal calls to get them to stop and if they persist after, they should be reported. If any of these things happen, you'll have to push back.
#5 Continuing to contact you after you file bankruptcy
If your debts are unmanageable and this circumstance is likely to persist, filing a Chapter 7 or Chapter 13 bankruptcy can put an end to all debt collections activity and give you a financial fresh start. Once your bankruptcy petition is filed with the court, all debt collection activity must cease immediately according to bankruptcy law. The bankruptcy courts will swiftly crack down on any bill collectors that cross this line. If you've experienced long-term unemployment, divorce, an accident, illness or any other circumstance that has impacted your ability to pay your bills, bankruptcy may be the best solution to help you recover financially.
To find out more about how a Chapter 7 or Chapter 13 bankruptcy can help you get out from under the stress of debt collections and get on the road to financial well-being, contact the law offices of John T Orcutt for a free consultation on your debt dilemma.