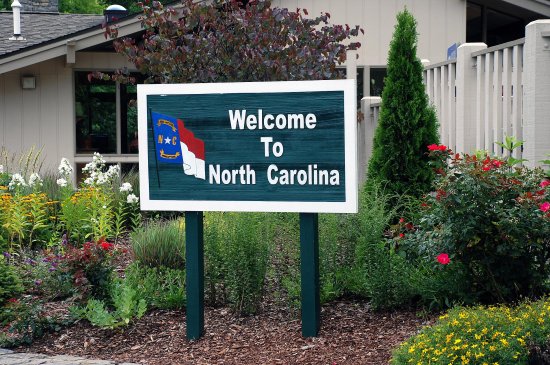 North Carolina's job picture may be less rosy than we thought
Image source: MorgueFile.com
It's always nice to hear that the economy is improving but even better to hear that it's specifically improving in North Carolina. Job growth in our state is outstripping many other regions and seems quite impressive, and we've enjoyed a 2.5% rise in disposable income across NC. But new research from the NC Policy Watch, the improving employment numbers are not as rosy as reported.
Prosperity Watch, the nonpartisan public policy blog, recently state that although NC has seen a surge in new jobs, "the overwhelming majority of those jobs don't pay enough to make ends meet, provide necessary benefits to help families get by, or create sustainable pathways into middle-class prosperity." According to the watchdog, these new jobs do not offer wages ample to pay costs of living, nor offer important benefits like paid time off, health coverage or access to retirement programs.
These new jobs also do not come with the opportunity for advancement, according to NC Policy Watch. They believe, and perhaps rightly so, that this will lead to:
Contraction of the middle-class
Decline in consumer spending
Corresponding declines in local business
Damage to the national economy
The Working Poor Families Project (WPFP) shows just how dire the situation is for struggling wage earners in our state. WPFP is a national initiative that promotes "state workforce development policies" to help lower income working families. Here's how WPFP ranks North Carolina:
#35 in the nation for low-income working families
#43 for minority low-income working families
#43 for low-income families with an uninsured parent
#40 in the nation for adults age 18-64 with no high school diploma or GED
#38 for jobs with occupations below the poverty level
And, even though there have been many new jobs created over the past six years as NC recovers from the recession, the wages are less than impressive for many jobs. NC wages are lower than the national average and, according to NC Policy Watch, our state has seen a "boom in ultra-low-wage jobs." These are jobs that include restaurants and retail that do not help pull families out of the financial mire even with full-time work. Their data indicates that poverty-wage jobs have grown from one-quarter of the state's job to one-third.
Even if you are earning a good wage, if you got into some financial trouble during the recession, you may still be struggling financially. Many people are still paying off high balance credit cards, dealing with upside down mortgages, are facing foreclosure because they can't catch up past-due mortgage payments or have medical bills that accumulated when they were under-insured. Major life occurrences – either external like the recession or internal like a divorce or illness – can wreak havoc on your finances, and it can be hard to right the ship.
If you are struggling because of accrued financial problems, unpaid bills and back debt, you need a fresh start. Depending on your unique circumstances, Chapter 7 or Chapter 13 bankruptcy may offer the reset you need to get your finances back on track and get some peace of mind. Don't keep dodging debt collectors – confront your debt today.
Contact the North Carolina bankruptcy experts at the law offices of John T Orcutt today. You can reach us at +1-919-646-2654 to schedule a free consultation to review your finances and let our experts tell you how we can help you get on the path to financial freedom.