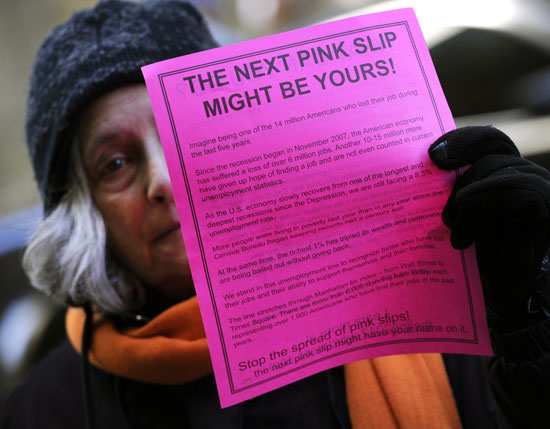 Image Source: alamatonline.net
Some news was released by the North Carolina Commerce Department last week. During the month of March, the state's unemployment rate fell to its lowest level in more than one year. At 9.2 percent, unemployment seems to be loosening its grip on North Carolinians. But what do these numbers really mean for your financial situation?
First, it is definitely encouraging that the rate of unemployment fell from 9.4 percent to 9.2 percent. That works out to be about 12,000 less people who are unemployed around North Carolina. However, the state's Commerce Department also pointed out that 11,000 fewer people actually had jobs in March and 22,500 people were simply no longer looking to find steady employment. In fact, North Carolina still has the fifth-highest unemployment rate in the country. Kind of takes the wind out of the sails, doesn't it?
Considering that the national unemployment rate is at 7.6 percent, it's pretty obvious that North Carolina is still struggling to recover from the economic crisis that first wreaked havoc in 2008. It would also appear that the recession hit rural NC areas the hardest, leading to so many business closings and home foreclosures. It's even harder for small, rural towns to recover in times like these, as new businesses don't open up as much as they do in large cities.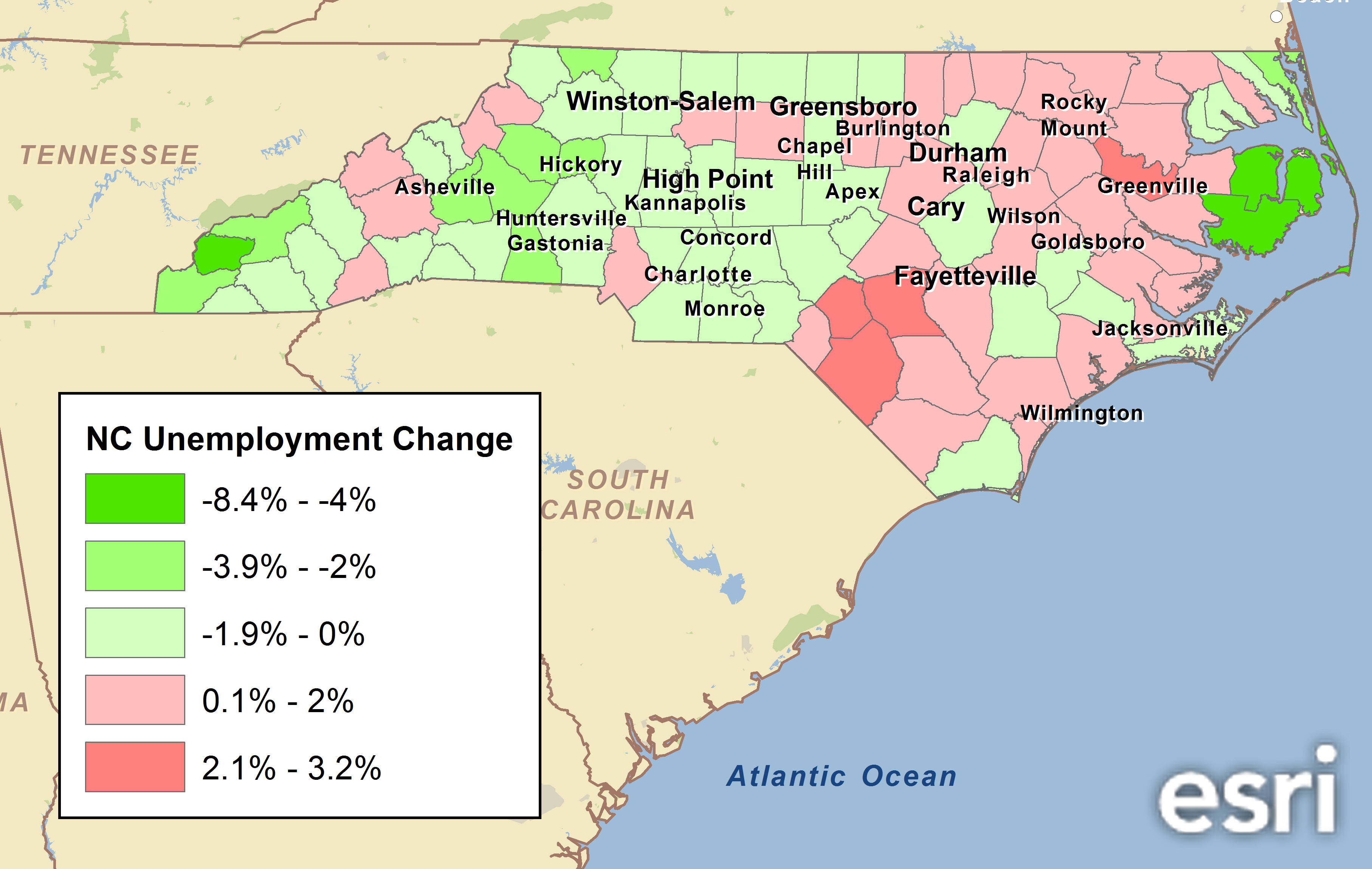 Image Source: pamallison.com
Over the past year, rural areas of NC have seen unemployment rates go up at a much higher rate than their urban counterparts. Since September 2010, the rural unemployment rate jumped from 9.8 to 10.7 percent. Urban NC counties only saw a minimal unemployment increase, from 9.3 to 9.4 percent.
Problems like geographic location, lack of transportation and a decrease in steady employment opportunities are just a few of the issues NC citizens are currently experiencing. The rate of unemployment has gone up and down in part due to the thousands of people who have decided to just stop searching for a job, retire early or apply for disability benefits. It is an often discouraging cycle of today's job market.
The Department of Commerce's report also states that 6,584 fewer NC citizens received unemployment insurance benefits during the month of March. That drop, along with the decreased number of people who were employed during March, also suggests that thousands of people saw their unemployment benefits expire.
If you are one of the thousands of NC citizens affected by unemployment, you may find yourself struggling with debt. Once unemployment benefits are exhausted, paying your bills can become even more difficult. Creditors begin calling relentlessly and sending letters in the mail, asking for money you just don't have. Once this cycle begins, it's hard to see any light at the end of the tunnel. But, it's important to understand that you do have options.
If you are currently without a job, you may think that it makes more sense to do nothing about your creditors right now. After all, they can't garnish your wages if you don't have any, right? While that may be true, consider this: you will more than likely find employment at some point down the road and the garnishments will begin at that point. And just think of all the extra interest and late fees that will build up by then. So, if you are unemployed, should you file for bankruptcy?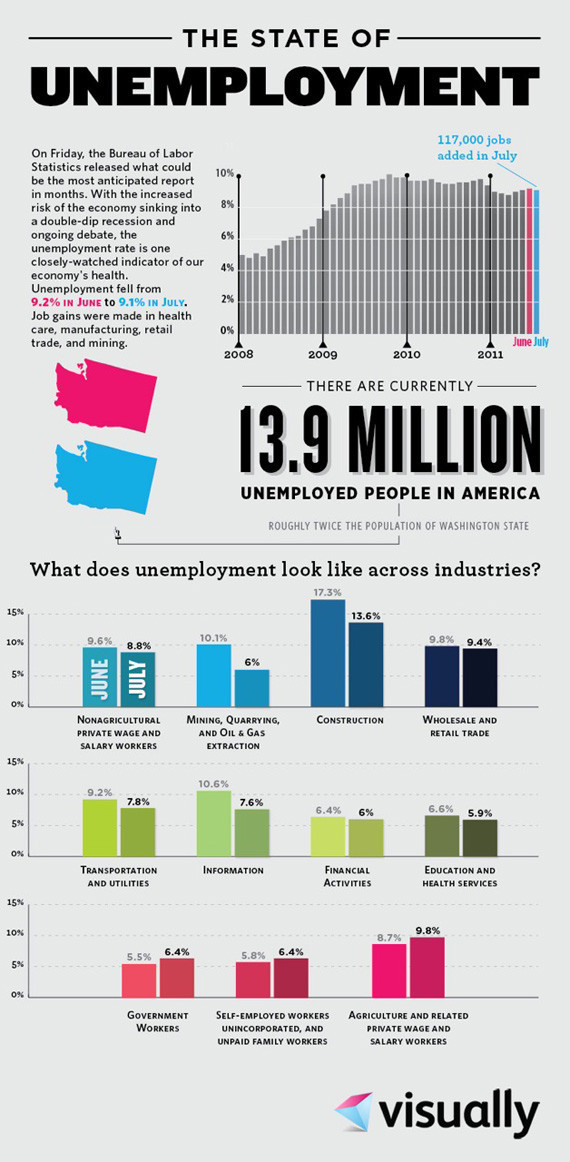 Image Source: huffingtonpost.com
There is no rule stating that you have to have a job in order to file for bankruptcy protection. Actually, unemployment is one of the most common reasons people file for bankruptcy. But, being jobless can affect the outcome, depending on whether you file a Chapter 7 or Chapter 13 bankruptcy. Being unemployed can actually make the bankruptcy process a little easier for those people who choose Chapter 7, but it can be harder to get a Chapter 13 bankruptcy approved if you do not have a steady job. This is simply because you may not be able to afford the court's structured repayment plan under a Chapter 13 bankruptcy.
Don't let unemployment keep you from being pro-active about your debt. Speak to an experienced North Carolina bankruptcy attorney and find out how filing bankruptcy can benefit your situation.