Companies that offer payday loans or other high interest bad credit loans aren't doing you any favors. They want your money and if they send you spiralling downward toward bankruptcy, well that's too bad.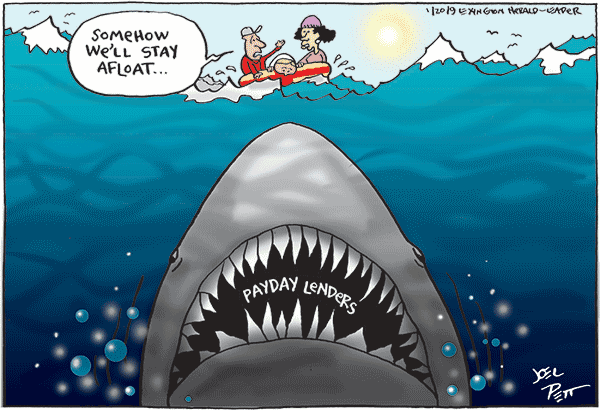 It's difficult to tell someone to avoid a fast and easy source of credit when a person is desperate, but we are doing exactly that. More people have gotten into serious financial problems by using resources such as payday loans or high interest online loans.
Payday loans have been illegal in North Carolina since 2001.Other states have also outlawed the practice. Storefront lenders charge on average 15 percent of the amount borrowed for a period of two weeks. That works out to 390 percent on an annual basis. If you can't pay back the loan on time, there will be additional fees. Some people have gotten into a horrible cycle of going from one payday lender to the next to pay off the first loan't. You also can't trust that an online loan company will protect your personal data.
If you are considering finding a way to obtain a payday loan online or by going to another state, think again. You can't get off the wheel once you are on it.
In February, proposed Senate Bill 89 passed the first reading. This bill would amend the current laws and allow cash loans up to $500 with a 15 percent of the total interest rate.
In an article published on Bankrate.com, Uriah King, senior policy associate at the Center for Responsible Lending in Durham, N.C  stated, "A payday loan doesn't solve a financial crisis; it creates one," "The typical payday borrower ends up in a debt trap because they have to go back and get another payday loan to help repay the first one, then another, then another."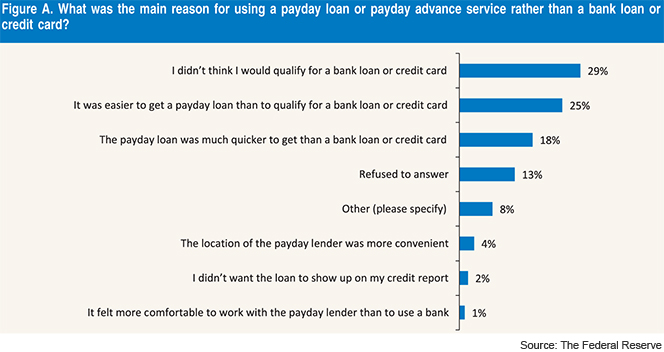 Bankrate provides some alternative solutions to payday loans:
Borrowing from a Credit Union.
If possible, obtain a small bank loan
Seek credit counselling to help you manage your debts.
Borrow from friends or family. We know this is a difficult one. No one likes to ask close relations or friends for money.
If you are out of work and struggling to survive, the North Carolina Division of Social Services can help you with housing or to feed your family. There is no shame in asking for help. That is what the system is for. Those with a real need deserve to be given a helping hand. Try to be optimistic in the face of hardship, there is help available. 
If you do opt for a short-term, high interest loan because you have no choice, try to pay it off as soon as possible and don't make it a habit.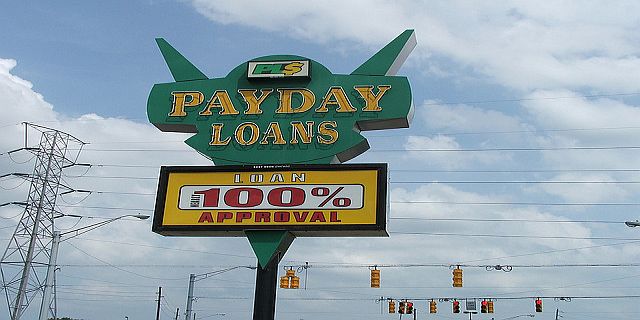 If you've reached that point where you don't answer your phone because you know it's a debt collector, or you no longer have a phone because your service has been cut off, it's time to consider filing for bankruptcy. Sometimes there is no other way out.
Our North Carolina bankruptcy lawyers offer no judgement, we are here to assist you during this difficult time. Instead of searching online for a quick fix, give us a call.
Dedicated to helping residents of North Carolina find the best solutions to their debt problems. Don't waste another day worrying about your debt. Call +1-919-646-2654 today to schedule a free initial consultation to discuss your bankruptcy options.