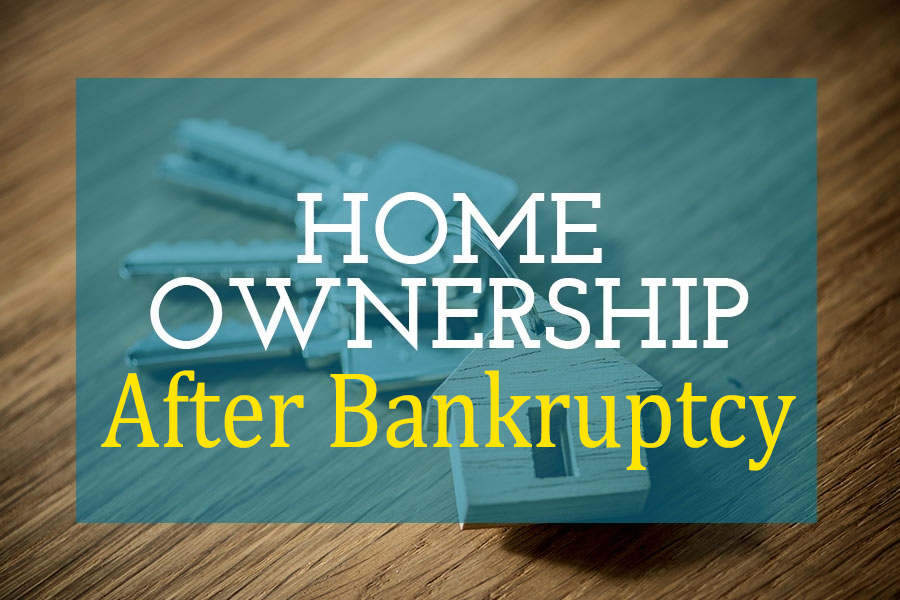 Acknowledging "EVERY month tens of thousands of people file for federal bankruptcy protection, mostly to wipe out debts and start anew," this season, the New York Times explored exactly what it's like to effectively enter, and come out the other side of, a housing crisis-inspired bankruptcy filing.
The real estate-related article, "Life After Bankruptcy" addresses a very common adage coming from your favorite bankruptcy attorney: a bankruptcy filing is far from a short-run barrier to success when seeking to secure a home loan or refinance an existing mortgage.
As NYT reporter Vickie Elmer writes, "Many of these filers mistakenly think that it will be many years before they can obtain a mortgage or refinance an existing home loan, if they ever can — perhaps because notice of a bankruptcy filing typically stays on a credit report for 7 to 10 years. In reality, they could become eligible in as little as one year, as long as they work diligently to improve their financial picture."
As the Times describes it, you can get your post-bankruptcy hands on a mortgage guaranteed by the Federal Housing Administration a mere one year after you exit a Chapter 13 bankruptcy, best known for rebuilding your small business by reorganizing its assets via a repayment plan that is often times a fraction of what you actually owe creditors, and only two years after the more common Chapter 7 liquidation, which allows you to discharge most or all debts. In fact, "the most important point…is that consumers re-establish their credit and show that they can manage it responsibly. They can do this by paying rent and utility bills on time, or perhaps by obtaining a secured credit card."
And the Times is, well, right. Time and time again we see beleaguered borrowers who are bankruptcy bound come into our offices worried that if they file today they'll have to give up on their home ownership dreams. In reality nothing is further from the truth. By escaping your debt and getting back on financial track with bankruptcy, you can begin making smart budgetary moves that can eventually help you "move" into a new home.
So, if you're facing mounting medical costs, colossal credit cards debts, or are just trying to get rid of a monstrous subprime mortgage in the hopes of one day having a manageable one, bankruptcy can help get you back on the right side of the proverbial real estate tracks: allowing you to surrender your other debts so that you can move forward (and in) financially.
If you too have been affected by the lingering economic crisis, a qualified bankruptcy attorney can help. The bankruptcy lawyers at the Law Offices of John T. Orcutt offer a totally FREE debt consultation and now, more than ever, it's time to take them up on their offer—now with law offices in Raleigh, Garner, Fayetteville, Durham, Wilson, and Greensboro!