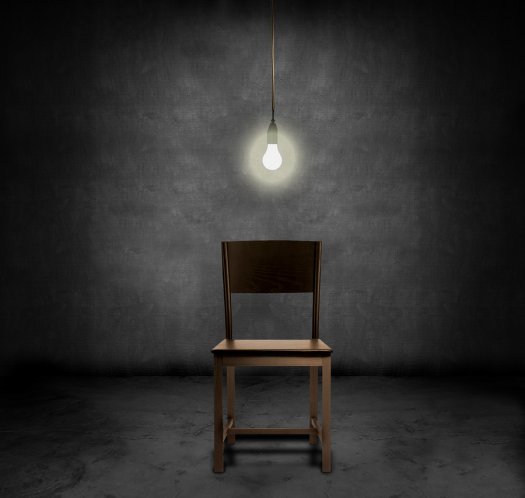 Image source: More-Leadership.com
If you're considering filing for bankruptcy, you may be nervous about the idea of appearing in court. I want to reassure you that there is no "trial" type scenario and your interaction with the court during a bankruptcy filing and your 341 Meeting of Creditors will be quick, low-stress and non-confrontational. If you're a fan of Law & Order, you may expect to be hauled up to a witness seat under the glare of an imposing judge and grilled by a lawyer. But you can relax - there will be no "You can't handle the truth!" scenarios that play out in bankruptcy court.
Instead, here are the 10 most common questions you'll be asked at the 341 Meeting of Creditors when you come to bankruptcy court:
#1 What Is Your Name and Current Address? Unless you're suffering from temporary amnesia, this is an easy one. Rattling off these basic facts is low stress. You'll also be asked to show your Social Security Card and picture ID to verify you are who you say you are.
#2 Did You Read and Sign All of the Bankruptcy Documents? There's a ton of papers to sign as part of a bankruptcy filing including the petition, schedules, statements and other documents. You should definitely read them and ask questions about anything you don't understand prior to your 341 meeting.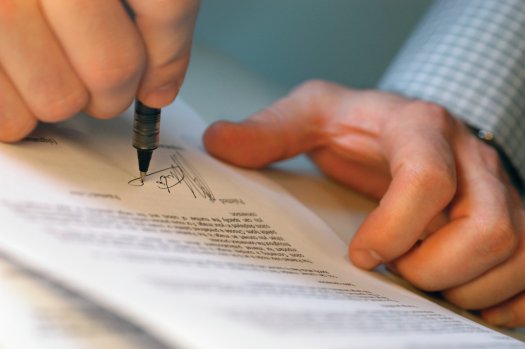 Image source: CBSHome.com
#3 Is the Information in the Bankruptcy Documents Correct? It's important that you can honestly answer "yes" to this – otherwise your case can be thrown out if you're caught in a lie. If anything changes between when you filled out the forms and the 341 meeting, let your lawyer know ASAP.
#4 Are All Your Assets and Debts Listed on the Documents? You never (ever, ever) want to hide or lie about assets in a bankruptcy. You can be fined and can even go to jail! You also want to make sure all your debts are listed so you can make the most of your financial fresh start!
#5 Are You Employed? What Is the Address Where You Work and Is It Listed On the Documents? This is another softball question that is a no-brainer. As long as you are honest about your employment, where you work and how much you make, you've got no reason to worry about this query.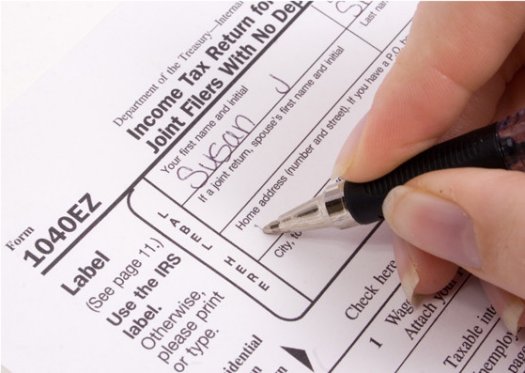 Image source: VetStreet.com
#6 Is Your Most Recent Tax Return Included in the Documents? Are You Current on Filing Your Tax Returns? If you're not current on tax filings, it's important that you get caught up prior to your 341 Meeting. If you haven't filed your required returns this can be a roadblock. On the other hand, you never (ever, ever) want to lie to the court about anything. Answer honestly and deal with the outcome.
#7 Are You Paying Child Support and/or Alimony Under Court Order? Any domestic support you are required to pay should be spelled out in your bankruptcy filing so the Trustee can accurately assess what your disposable income truly is. You will probably also be asked the payee's address and phone number.
#8 Were You Given and Have You Read the Bankruptcy Information Sheet from Your Case Trustee? If you weren't given one, say that, but no doubt it was provided to you. As with all of the docs you sign, you should definitely read this information sheet and ask any clarifying questions you have.
#9 Do You Own a Home? Are You Current on Homeowner's Dues and Property Taxes? Are You Current on Your Mortgage? This is important because these are debts that should be considered and the court will also consider the value of your home and the equity you have in it as part of the process.
#10 Have You Transferred Any Assets or Property? It's a big no-no to transfer assets to someone else to try and hide them from the bankruptcy court or your creditors. The Trustee will usually qualify this with a time and dollar limit (i.e. more than $5,000 within the past two years). Answer honestly!
Contact Us Today for Help with a North Carolina Bankruptcy
If you're looking for a Chapel Hill lawyer, a lawyer in Greensboro, Raleigh or Durham, contact the law offices of John T Orcutt for bankruptcy assistance anywhere in North Carolina. Contact us today for a free consultation on your financial circumstances to see if a chapter 7 or chapter 13 bankruptcy can give you the financial fresh start you need.