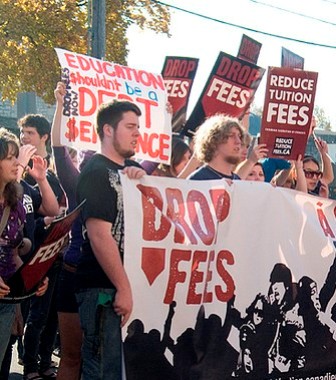 Image Source: urbantimes.co
Everyone knows that paying for college tuition is one of the most expensive endeavors facing prospective students today. As the economy is still in recovery mode, the price of attending an institution of higher learning keeps climbing. Many students find themselves
drowning in student loan debt
, on the verge of filing bankruptcy. And to make matters worse, it's getting even harder to obtain financial assistance for most students. North Carolina is attempting to take a small step toward fixing that broken system with House Bill 904.
The proposed HB 904 was referred to North Carolina's House of Representatives' Education Committee last week. What the bill would essentially do is allow students that were brought into the United States as children to receive in-state tuition at North Carolina public universities and community colleges. This does not, however, guarantee that all children who immigrated to the US will be allowed to get in-state college tuition.
In order to qualify, students must have attended a North Carolina public school system for at least two years in a row before graduating from high school. The students would also have to show proof that they applied for deferment of deportation.
As it stands today, even those student immigrants who have attended all four years of high school in North Carolina are forced to pay out-of-state tuition. They are also ineligible to receive any kind of state or federal financial aid. It's estimated that around 65,000 student immigrants graduate from high schools around the nation every year. Most of those students are not eligible to receive in-state tuition.
Unfortunately, it's not just student immigrants who are facing financial road blocks when it comes to North Carolina's in-state tuition process. Last year, the University of North Carolina would not allow an Army sergeant to receive in-state tuition, even though she owned a home in the state.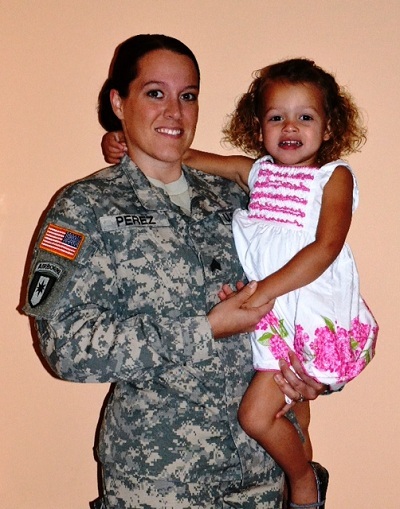 Image Source: diverseeducation.com
Hayleigh Perez had high hopes of using her G.I. Bill to become an official University of North Carolina student. She chose the Pembroke campus, as it was close to Fort Bragg and a convenient commute. After serving just over one year in Iraq, Perez was told that she was not considered a NC state resident anymore since she had lived out of state.
Perez signed up with the Army in 2005 and was sent to Fort Bragg for training. She was then stationed in Camp Bucca, Iraq. While fighting for the freedom of all Americans, Perez met a fellow soldier and fell in love. They were married and both left the military in 2006, moving back home to Raeford, NC. The pair lived in their home until 2009, when her husband was called back to active duty and stationed in Texas. Perez followed her husband to the Lone Star State, but continued making mortgage payments and NC taxes on their home in Raeford. Once Perez's husband was deployed back to Iraq in 2011, she left Texas and came back home to Raeford.
Perez herself was honorably discharged from the Army in 2009. Soon after giving birth to her first child, Perez decided she wanted to pursue a career of her own as a physician's assistant. Once her husband was allowed to transfer back to Fort Bragg, she began applying to colleges that were close by.
Perez was actually accepted to UNC's Fayetteville and Pembroke campuses. She chose to attend Pembroke, as it was closest to her home. What she didn't anticipate was Pembroke administration telling her that she was no longer considered a North Carolina resident…especially since the Fayetteville campus told her she was. To complicate the problem further, the particular G.I. Bill she hoped to utilize did not cover the costs of out-of-state tuition.

Image Source: schools.com
"I just figured I could appeal the decision," Perez told reporters. "I thought it would be easy."
She was wrong. Perez did appeal the decision and appeared before a 15-member panel at Pembroke's vice chancellor's office. She was quickly denied and learned that the panel based their decision on the fact that she had not paid income taxes in the state of North Carolina during the years she was stationed in Iraq and living with her husband in Texas.
Perez started her own Internet petition after going through the turmoil and received nearly 120,000 supportive signatures in just five days. She is now attending a private college that did grant her in-state privileges.
These are just two of the common roadblocks that many students face when trying to attend college today. With scholarships and grants becoming rarer, every North Carolina student values the help of in-state tuition. It's one of those "every little bit helps" scenarios, as student loans are often a dangerous drain on the wallet.
If you are struggling with the debt of college tuition or student loans and feel like you're in over your head, try speaking with a local North Carolina bankruptcy attorney. They can discuss the current bankruptcy laws with you and explain if a Chapter 7 or Chapter 13 bankruptcy could help your financial situation.
Dedicated to helping residents of North Carolina find the best solutions to their debt problems. Don't waste another day worrying about your debt. Call +1-919-646-2654 today to schedule a free initial consultation to discuss your bankruptcy options.