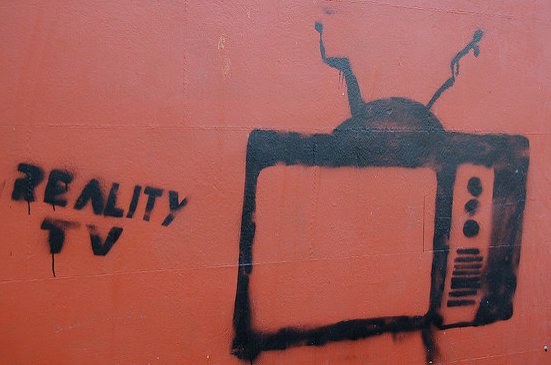 Reality TV produces many bankruptcy cases
Image Source: Flickr User Dean (leu)
Reality TV produces more than its fair share of "celebrity" bankruptcies. The Real Housewives franchise alone has seen reams of its "stars" filing for Chapter 7 and Chapter 13 bankruptcy before, during and after their 15 minutes of fame. In today's celebrity bankruptcy alert, we take a look at the case of Michael Abraham, father of Teen Mom and 16 and Pregnant star Farrah Abraham.
The Celebrity Bankruptcy Details
Michael Abraham, the ever-patient and indulgent dad of reality TV celeb Farrah Abraham, filed Chapter 7 bankruptcy in 2011 just two years after his daughter dipped her toe into television infamy. According to court records, Abraham filed bankruptcy in March of 2011 and listed assets of around $98k.
At the time, Michael Abraham was 59, unemployed, and raked in a measly $1,200 a month in unemployment payments with expenses nearly double that. On top of everything, he was burdened with debts in excess of $115,000. Two years before his bankruptcy, Michael and Farrah's mom, Debra Danielson, divorced, which no doubt also contributed to his money woes.
At the time, Michael resided in Iowa and his Chapter 7 bankruptcy went through without a hitch. He received a discharge in June of 2011. The $98k of assets Abraham listed in his bankruptcy petition were funds in retirement and IRA accounts. Because these were funds for retirement and stored in accounts protected by bankruptcy exemptions, they were shielded from creditors in the Chapter 7 bankruptcy filing.
What Michael Abraham Did Right with this Case
Unemployment is a common cause of bankruptcy filings. Any major life event that tanks your income or increases your expenses (or both) result in a seemingly hopeless disaster. In the case of Michael Abraham, supporting his daughter, the soon-to-be-young-mother Farrah Abraham, and her daughter Sophia must have added to his mountain of expenses. These were all incurred before Farrah started raking in the big reality TV bucks and moved out.
With the fresh start from his Chapter 7, Michael was able to get back on his feet and become a self-employed IT and business consultant. Of course, as the dad of fan-favorite Farrah Abraham on Teen Mom OG, Michael also gets occasional appearance fees when he shows up to babysit granddaughter Sophia.
What You Can Learn from this Celebrity Bankruptcy Case
Many consumers struggling in a bout of unemployment might be tempted to tap into their savings to get by. From the state of Michael's assets when he filed Chapter 7, it seemed he did NOT dip into his retirement accounts, which was wise. Instead, Michael Abraham bit the bullet, filed bankruptcy, and got a clean slate on his finances. Now he seems to be back on solid financial footing likely, in no small part, due to his willingness to file Chapter 7 and shed his unaffordable debt. Far too many consumers will allow themselves to wallow in debt they can't pay because they think bankruptcy is "giving up" on themselves.
Bankruptcy is not an end, but a beginning. It allows you to draw a line in the sand, ditch unsecured debts you can't afford like medical bills and credit cards, and focus on your future without the stress of living paycheck to paycheck or being hounded by debt collectors. It's a brave choice to focus on the future instead of sacrificing the future for the now.
To find out more about North Carolina bankruptcy, contact the Law Offices of John T. Orcutt. Call +1-919-646-2654 now for a free consultation at one of our convenient locations in Raleigh, Durham, Fayetteville, Wilson, Greensboro, Garner or Wilmington.