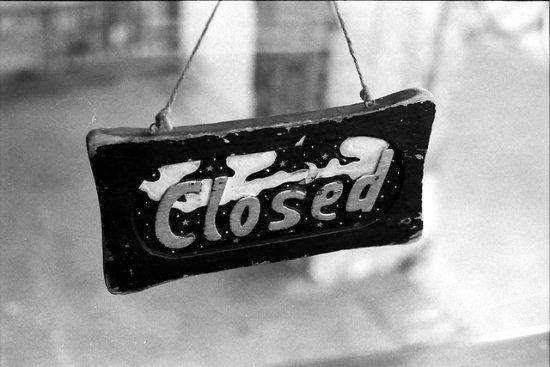 Stores closing in Greensboro
Image Source: Flickr User Steve Snodgrass
The local economic growth in Greensboro and the rest of North Carolina is overwhelmingly positive, but there are some companies taking hits and choosing bankruptcy that will cause some retail outlets in and around Greensboro to close. Closures will affect shoppers as well as employees of these establishments. Here is a look at which shops are closing, why, and whether locations near you will be affected.
Some Radio Shacks Closing
Radio Shack has filed bankruptcy for the second time and that will put two stores out of business to the North and East of Greensboro, NC. The Radio Shack locations in Eden and Mebane, NC will both roll up their awnings as five retail stores in North Carolina and more than 550 around the United States cease operations. Charlotte, Durham, and Shelby are the other locations closing in the state. Stores will close by April.
Vanity Shutting Down
Vanity Shop, based out of Grand Forks, ND, is closing all of its U.S. locations across 27 states including North Carolina. There is a Vanity location in Four Season Town Center in Greensboro that will cease operations and another in Hanes Mall in Winston-Salem. The company is shutting down and blames competition from large stores like WalMart and online retailers for its inability to keep the doors open.
Gander Mountain Closure
The closest Gander Mountain location for Greensboro consumers is just West in Winston-Salem and will shut down this store, among others, as part of its Chapter 11 filed in bankruptcy court last week. A total of 32 stores will close with two location shuttering in North Carolina. As with Vanity, shifting sales to more focus on online consumption has necessitated a strategic change in their business model.
Good News Elsewhere
Despite these business closures, as we wrote about last week, there is plenty of good news for Greensboro consumers and job seekers. Havertys is opening a giant new showroom in Greensboro, and a new Restaurant Depot is breaking ground for a Fall opening. There are also three hotels coming to Greensboro including Aloft by Starwood Hotels plus a Hyatt and a Westin in downtown.
Struggling with Unemployment?
If you're unemployed now, with new businesses moving to Greensboro and greater North Carolina, now is the time to dust off your resume and get back into the market. Employment and growth numbers are encouraging. Long-term unemployment is one of the leading causes of financial instability. Many who are jobless for even a few months struggle to keep up with bills and may face negative consequences.
Most people that file bankruptcy experienced a major life event that either increases expenses, decreases income – or both. Big events can include divorce, a serious illness like cancer, an accident that puts you out of work, job loss, or something similar that impacts your life and finances for the worse.
How Bankruptcy Can Help
If you have been dealing with joblessness or other situation has affected your finances to the extent that you're in unmanageable debt, bankruptcy might be a fit solution for you. Bankruptcy can get you back on track after circumstances beyond your control left you with too much debt.
There are two types of commercial bankruptcy – Chapter 7 and Chapter 13. Chapter 7 only takes a few months to complete and can wipe out credit card debt, medical bills, some qualified older tax debts, and signature loans. Chapter 13 bankruptcy puts you on a repayment plan to catch up on debt.
Bankruptcy isn't right for everyone, but might be a solution if you're drowning in debt, facing debt collector hassles, and can't get yourself out of your financial mess without intervention. Contact the Law Offices of John T. Orcutt today for a free North Carolina bankruptcy consultation.
Call +1-888-234-4190 now for a free appointment at one of our convenient locations in Raleigh, Durham, Fayetteville, Wilson, Greensboro, Garner or Wilmington.