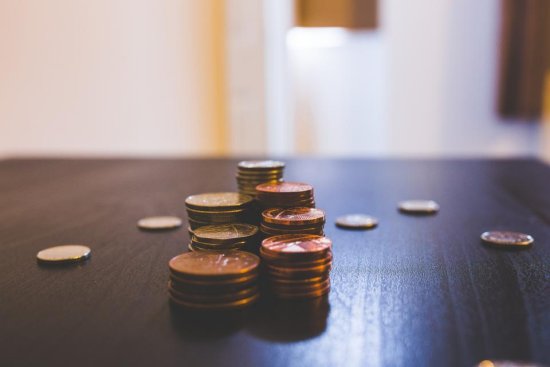 Do you owe more than you can pay?
Image Source: StockSnap.io
Last week, the Federal Reserve issued its latest report on household debt and the results show that American consumers took on almost two percent more in additional debt between the third and fourth quarters of 2016. Household debt is up to $12.58 trillion as of the end of last year and is the biggest increase since 2013.
What the Report Showed  
Even though the current level of household debt is high, it's not at its peak. The highest level of consumer debt was back in late 2008 just before the recession hit. In the third quarter of 2008, consumer debt tipped at $12.68 trillion and is now nearing that apex again.
The report also showed that all types of debt increased over the final quarter of 2016, but the largest sector of growth was credit cards. The good news is, despite the increasing level of debt, the level of delinquency on debt is pretty low and even lower than last year.
Debt Slated to Continue to Rise
The Federal Reserve included comments with the report that project consumer household debt to meet or exceed its 2008 maximum this year. What's also interesting is how the mix of debt has changed. In 2008, 79% of household debt was tied to the family home in the form of a mortgage or home equity line of credit. As of the end of 2016, that number was down to 71%.
Student debt and vehicle loans have grown and contributed to the rise in overall debt and made up for the slack in home-secured debt. The downside to all of this is that it reflects a trend away from home ownership and to renting, no doubt fueled by the housing collapse and foreclosure crisis that came after the devastating recent recession. The flip side is foreclosures are at an 18-year low.
What Does This Mean to You?
Since delinquency and bankruptcy rates are down, the latter at an 18-year low, that's a good sign for consumers. Delinquencies on HELOCs and auto loans were up slightly between third and fourth quarter of 2016. The biggest increase in delinquency was on student loans.
If you're struggling with debt, you're not alone, but there is a bright spot in America's financial picture and if you can shed your debt, you can take advantage of the booming economy. For those bogged down by debt, it can be impossible to participate in the growth.
How Chapter 13 Bankruptcy Can Help
For North Carolina consumers behind on a secured debt, such as a mortgage or vehicle loan, Chapter 13 bankruptcy helps by getting you on a repayment plan. The plan lasts for three to five years and your past-due balances on secured debt are lumped into the plan along with a percentage on unsecured debt.
In addition to making your plan payments, you must also keep up with your current monthly expenses, and current installments on your car and home loan. It can be a challenge to stick to a repayment plan that takes up all of your disposable income but, in the end, can be well worth it.
How Chapter 7 Bankruptcy Can Help
With Chapter 7 bankruptcy, unsecured debt such as credit cards and medical bills can be completely wiped out within just a few months. If you have secured debt like a mortgage or car loan, so long as you're current on your payments and don't have excessive equity, Chapter 7 is workable.
There are more stringent requirements for Chapter 7 than Chapter 13 and both bankruptcy chapters can stop a foreclosure or auto repossession. Chapter 7 will only provide a temporary stay on foreclosure but this may be enough to allow you to refinance your mortgage or move out of your home.
To find out more about the benefits of North Carolina bankruptcy contact the Law Offices of John T. Orcutt. Call +1-919-646-2654 now for a free North Carolina bankruptcy consultation at one of our convenient locations in Raleigh, Durham, Fayetteville, Wilson, Greensboro, Garner or Wilmington.
Resources: