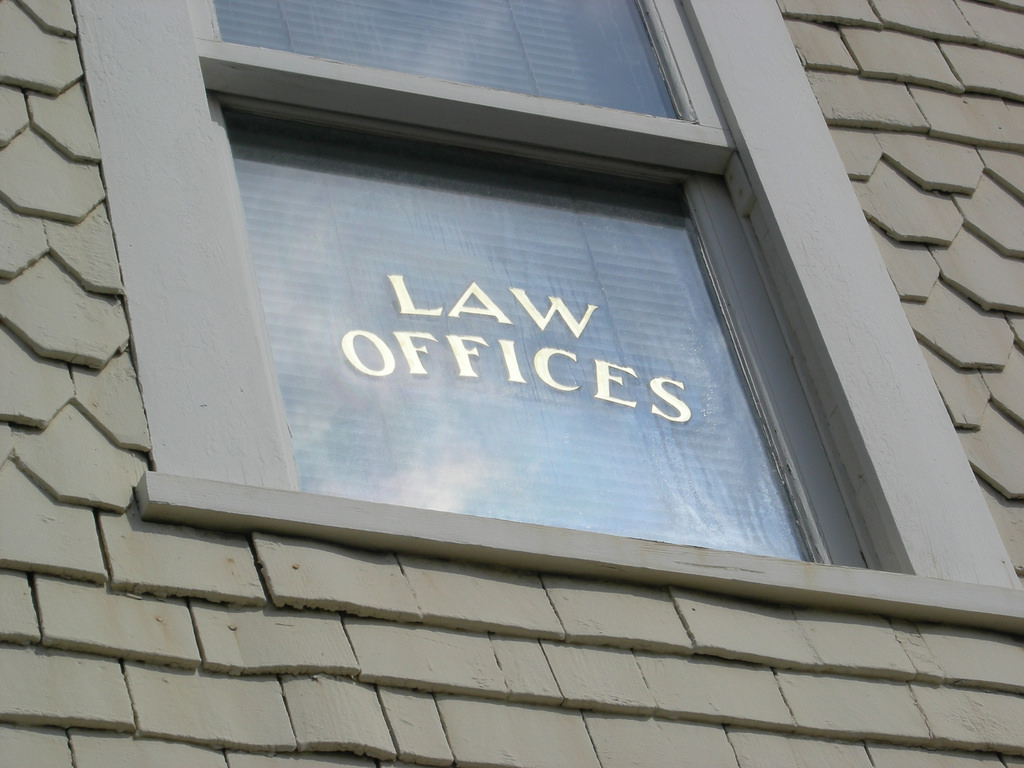 Do you need a lawyer to file bankruptcy?
Image Source: Flickr CC User Kristine Riskær
When you decide to file North Carolina bankruptcy, you have three options. You can hire an attorney, you can file on your own and do all the legwork yourself, or you can use a bankruptcy petition document preparation service. Because you're already in debt, you may be tempted to do it on your own or use a cheap document preparer so you can save money. But filing NC bankruptcy without a lawyer can actually cost you more money. Here's what you need to know about these options.
Should You File Bankruptcy on Your Own?
As a legal matter, bankruptcy is complex. There are reams of Federal laws that cover bankruptcy codes plus state rules. In addition to all of that, there are decades of case law (i.e. law that is made by judges' decisions in key cases) to be considered. In short, bankruptcy law is not something that can be grasped quickly or easily.
Even a relatively simple and straightforward bankruptcy case can be complicated to prepare unless you are familiar with the law. If the petition and supporting documents are filed inaccurately, you can see the case rejected or your debts not fully discharged. Think carefully before you decide you're ready to appear in bankruptcy court on your own behalf.
Should You Use a Document Preparer?
A bankruptcy petition preparer is a person or service that's not a lawyer or law firm and charges fees to prepare your bankruptcy petition documents. However, under the law, a document preparer is not allowed to give you any advice, not allowed to tell you what documents you need to file, or do anything other than simply "prepare" the forms.
In essence, North Carolina law prohibits a non-attorney bankruptcy petition preparer from doing anything other than typing up your forms. If the preparer follows the law, then they are not going to be much more help than you filing on your own. In fact, some petition preparers have been arrested and fined for overstepping the law, overcharging clients, and giving out unauthorized legal advice.
The Cost-Benefit of Hiring a Bankruptcy Attorney
When you're already tight on money, you might be hesitant to spend money on a lawyer to file your bankruptcy case. However, there are two things to consider that make up the cost-benefit of using an attorney. First, you can feel confident, so long as you use a competent and experienced North Carolina bankruptcy attorney, that your bankruptcy documents are properly prepared and your petition won't be rejected.
Second, when your documents are complete and fully claim all the eligible debt possible for discharge, you'll come out of bankruptcy in much better shape. It can more than make up for the attorney fees if you come out of your North Carolina bankruptcy discharge with all possible debt eliminated – which might not be the case with an inadequate petition.
You have to be smart and make the best choice for you – but in most cases, using a reliable bankruptcy attorney can get you complete debt relief. Plus, you'll have an advocate with you during your court appearances. Neither the Trustee or judge assigned to your bankruptcy case will cut you any slack if you choose to represent yourself – they will expect you to have the same knowledge as an attorney.
To find out more about the debt relief offered by North Carolina bankruptcy, contact the Law Offices of John T. Orcutt. Call +1-919-646-2654 now for a free, no-obligation consultation to discuss your financial issues at one of our convenient locations in Raleigh, Durham, Fayetteville, Wilson, Greensboro, Garner or Wilmington. Don't wallow in debt you can't afford, call us now!