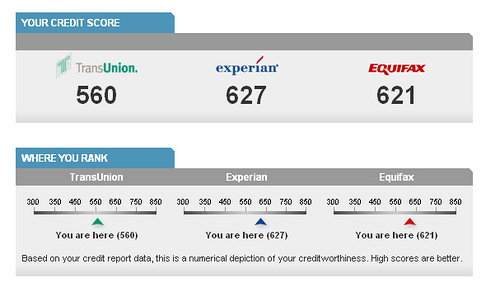 Image Source: familylifecredit.org
After filing for bankruptcy, it's important to keep an eye on your credit report. As you're building a solid credit history after bankruptcy, potential lenders will want to check your credit report to see if you can pay your debts and if you do pay them. After completing the bankruptcy process, you don't owe money to anyone. Once you get a few small credit accounts under your belt and make timely payments, lenders can see that you are on the right track. That's why it should be a priority to check your credit reports, making sure each charge off, late payment and foreclosure are updated to bankruptcy status.
What's in a Credit Report Anyway?
Your credit report contains a ton of information. It lists where you currently live, if and how you pay your debts, whether you have been sued in the past, if you have been arrested and if you have filed for bankruptcy. Reporting agencies gather all this information and sell it to creditors, employers, insurers and many other places of business. These places then use your credit report information to evaluate whether or not they want to grant you loans, forms of credit, certain types of insurance or rent you a home. The federal Fair Credit Reporting Act (FCRA) is in charge of making sure the information in everyone's credit report is correct and kept private.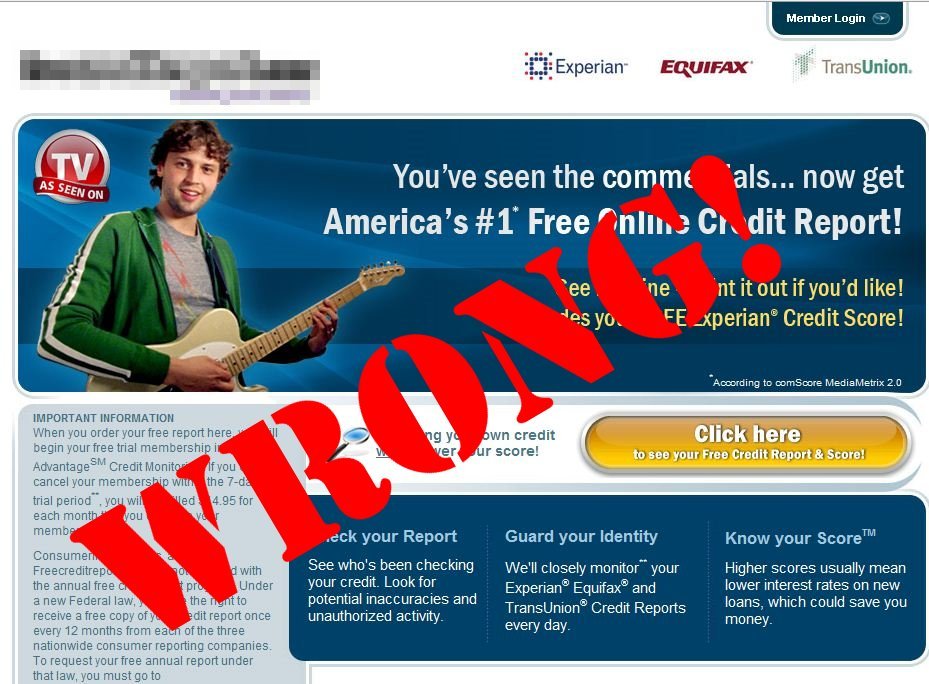 Image Source: masteryourcard.com
How to Get a Free Free Credit Report
You've seen the commercials for those "free" credit report websites…you can't get those annoying jingles out of your head! But many people are surprised to see that, once you order that free report, you're asked to provide a credit card number before receiving it. Once you give up the information, it's only then do you find out that they are sending your report via the postal service and you've been signed up for some sort of monthly credit monitoring service. Naturally, this service is billed to your credit card, which you've already been so kind to provide the not-so-free credit report website. Unless you immediately cancel that monitoring service, you'll find a strange $30 bill on your next credit card statement. Yes, these free credit reports are actually scams in disguise.
Not to worry; there is a truly free way to get your credit report. As of 2003, you have the right to request a free credit report from each of the three big credit reporting agencies. These agencies are: Experian, Equifax and Transunion. The only true website that is federally authorized to provide a free annual credit reports is AnnualCreditReport.com. They will give you a no-strings attached credit report one time per year. So, you'll be able to examine your credit report every four months, for free, by simply requesting it from each agency sequentially. Plus, AnnualCreditReport.com will never ask for a credit card number or try to secretly enroll you into a credit monitoring service. Don't you love it when free means free?
Finding an Error on Your Report
Unfortunately, there are times when someone will find an error on their credit report after bankruptcy. There are reports of creditors changing a status from "bankruptcy" to "foreclosure" on a credit report, which will cause a negative impact on your credit report. So, what if you find an error?
Under the FCRA, the credit reporting agency and the person who provides the information about your account are responsible for correcting errors in the report. You must contact both, in writing, when you find an error. Tell them what you found and why it's inaccurate. Include copies (never originals) of any supporting information, such as your bankruptcy paperwork. Make sure your letter includes:
Your complete name and address
The facts about the error
Why you dispute the information
A request to remove or correct the item in dispute

Image Source: sulaimanlaw.com
The credit reporting agencies have to investigate your claim and will usually do so in 30 days. If they find your credit report does contain inaccurate information, they have to notify all three credit reporting bureaus in order to correct the error. Once the investigation is done, they must give you the results, in writing, and provide a free copy of your updated report.
It's important to know that there truly is life after bankruptcy and, with some time and planning, you can build your credit back up. If you're considering filing for Chapter 7 or Chapter 13 bankruptcy, don't let credit myths stop you from getting the fresh start you deserve. Contact an experienced Wake County bankruptcy lawyer today and find out how bankruptcy can help.
Dedicated to helping residents of North Carolina find the best solutions to their debt problems. Don't waste another day worrying about your debt. Call +1-919-646-2654 today to schedule a free initial consultation to discuss your bankruptcy options.