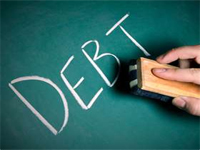 Crumbling Credit Leaving You Unable to Make Your Mortgage or Facing Foreclosure? 
While mortgage companies continue to refuse lower payments to Americans who can no longer afford their home loans, millions have slipped into delinquency and foreclosure with only one perceivable way out: bankruptcy. 
Now, homeowners just like you are taking immediate action, arming themselves with basic bankruptcy tools necessary to make the best financial decisions for their future. So whether you're having trouble making a mortgage or facing imminent foreclosure, here's 10 simple ways bankruptcy may stem the financial tide for hard-working families on the economic brink:
Allows You to Stay in Your Home 
With a few exceptions, Chapter 13 or Chapter 7 bankruptcy proceedings force creditors to end their collection activities and delay impending foreclosure sales.
Provides Permanent Solutions to Foreclosure Threats
For a more permanent plan to keep your home, Chapter 13 bankruptcy allows you to catch up with any late payments during the length of a proposed repayment plan.
May End Payments on Additional Mortgages
Chapter 13 bankruptcy also re-categorizes second and third mortgages to a type of debt that often requires no repayment.
Stalls the Sale of Your Old Home
Even if you are unable to repay your mortgage debt pending foreclosure, filing for Chapter 7 bankruptcy delays the sale of your home and allows you to further discuss your options with lenders.
Creates Savings for a New Home
Under Chapter 7, you can also live in your home for free while your bankruptcy is pending, buying precious time to stockpile savings for your next step. 
Dispenses With Homeowners Debt
Chapter 7 bankruptcy not only cancels all mortgage debt, but also dispenses with additional mortgages and home equity loans.
Corresponds With New Tax Breaks In the Wake of Default
In addition to removing mortgage debt, new laws mean you no longer face tax liability for defaulting on a mortgage or home-improvement loan.
Gets Your Credit Score Back in Business Sooner
While foreclosure can damage your credit score and leave you with mounting debt, bankruptcy provides a clean financial slate by which you can to start rebuilding credit faster.
Avoids Dead-End Solutions to Your Foreclosure Woes
Amid an uncertain economic period full of rising unemployment, high debt loads, plunging housing values and wobbly stock prices, bankruptcy provides safe and legal solutions to your foreclosure fears and avoids today's endless array of rescue scams preying on the vulnerability of desperate homeowners.
Gets You Back on the Road to Financial Success
You are not alone. In 2009, more than 3 million foreclosures are predicted, as homeowners are increasingly incapable of paying the mortgage during this brutal recession. Bankruptcy pending foreclosure provides a much-needed stopping point for those drowning in homeowner debt, and a comparable starting point for a family's more viable financial future.