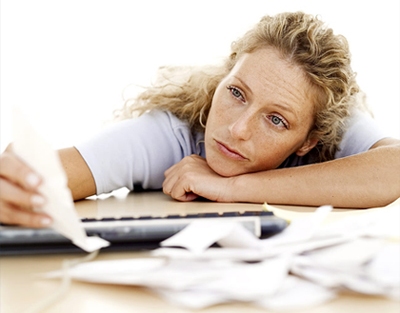 Believe it or not this is exactly what collection representatives from California-based debt collection company, Rincon Debt Management, were asked to tell unassuming Americans each time they attempted to collect on back debts.
But based on a complaint filed by the Federal Trade Commission, often the debtor they were trying to pressure didn't owe any money at all. In many cases either they had already paid back their debts or never had them to begin with. Unfortunately, some of these people were so afraid of the debt collector calls, they sent Rincon money anyway just to make these types of aggressive calls stop coming.
According to The Huffington Post, "Rincon, along with six other California companies, is a defendant in a formal complaint filed by the FTC. A U.S. district court halted activity at all seven companies and had their assets temporarily frozen. The seven companies all appear to be the same group operating under different names, according to Tom Syta, assistant regional director for the FTC's western region. The complaint identifies two men, Jason Begley and Wayne Lunsford, who appear to have been leading the operation. But no matter what the group was calling itself, the FTC alleges, it was breaking the law. The complaint accuses Rincon employees of falsely claiming that they were process servers or calling on behalf of attorneys; falsely claiming that litigation was underway against the person they were trying to reach; and falsely claiming that the so-called debtor might be arrested or have their property seized if they didn't pay back their debt -- all methods that are illegal."
Unfortunately, these practices are not only illegal, they're also plentiful. The tough economic times, and its ongoing impact on debtors, means business is booming for the debt collection industry. In the end, more and more people are struggling to make ends meet, much less to pay their bills in a climate of high unemployment and depressed incomes. And this means debt collections agents are popping up all over, as well as getting more and more aggressive in pursuing any money average Americans have left.
"The collection industry employs almost 450,000 people, and is expected to grow by as much as 26 percent in the next three years. At the same time, the slumping economy means that collectors are increasingly unable to wring money out of debtors, either because they're reluctant to part with it in lean times or because they simply don't have it. And some collectors resort to illegal tactics -- like calling at all hours of the night, using profanity and threats, and lying about the amount of the debt -- in order to strong-arm debtors into sending them cash."
To avoid being threatened by creditors, especially unsecured creditors, understand that you can expect your creditor to cancel your account, report you to a credit bureau and tell  you they're considering legal action. But, also know there are worse things than having an unsecured account, like a credit card, canceled—especially one that you couldn't afford to pay in the first place. Once your account is canceled, your interest rates don't rise and you can begin the work of paying down your bill or getting the debt expunged with bankruptcy.
But unlike what the debt collectors at Rincon claimed, know that what debt collectors can't do is report your delinquency to your employer or otherwise publish your debt to the public; nor can they take your property prior to suing and obtaining a judgment against you.  Regardless, the process of gaining a judgment is complex, time-consuming and costly, leaving many lenders using traditional, aggressive tactics to try and get back at you and your money.
As a result, it's better to give bill collectors nothing than even a small amount that will keep them coming back for more.
If you too have been impacted by the economy and are wondering how to reduce debt and get back on track, knowing a qualified bankruptcy attorney can also help you to conquer your creditors and face your financial fears, yielding the right kinds of support, information and insights—at a low cost— for a viable and secure future beyond our own "Great Recession."  The bankruptcy attorneys at the Law Offices of John T. Orcutt offer a totally FREE debt consultation and now, more than ever, it's time to take them up on their offer. Just call toll free to +1-919-646-2654, or during the off hours, you can make your own appointment right online at www.billsbills.com. Simply click on the yellow "FREE Consultation Now" button.