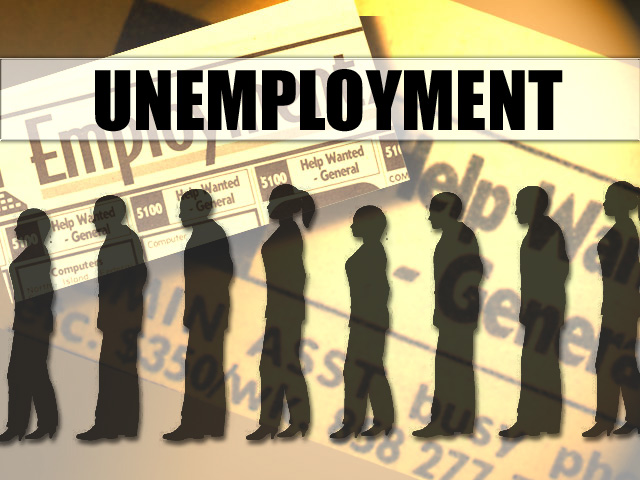 Unemployment numbers show progress in many North Carolina counties
Image source: RedState.com
North Carolina unemployment numbers were released last week for October 2013 and 30 NC cities - including Greensboro and Durham - saw increases while Raleigh and Fayetteville held steady with no improvement. 56 cities saw a slight improvement – but nowhere has recovery been dramatic. And 12 counties continue to have staggering unemployment at a rate of 10% or more – well above national averages. Let's take a look at where job prospects are getting better and where they continue to be bleak… and whether this is good or bad news for our state overall.
Which Counties Are Seeing More Unemployment?
Guilford County saw a rise from 7.9 up to 8% unemployment from September to October but an improvement over this time last year when metro-Greensboro was reeling from a 9.5% jobless rate. Durham County also saw a .1% rise taking their unemployment rate from 6% in September up to 6.1% in October but also down from 2012's 7.3%.
Other counties with modest unemployment rises include Anson, Gates, Graham, Carteret, Franklin, Lee and Lenoir (among others) that saw an increase of .1% to .2%. Hardest hit counties were Perquimans and Edgecombe (.8% increase), Pamlico and Swain (1% increase) and Tyrrell with a 1.1% increase in joblessness.
US and North Carolina unemployment rates are gradually recovering
Image source: TheBlack-EyedSusan.com
Which Cities Are Plagued by Joblessness?
From a city-based perspective, Rocky Mount continued to be high at 10.9% and Fayetteville at 8.9% unemployment. Scotland continues to be the worst off with 14.4% unemployment that is down from 2012 but is, unfortunately, on the rise. Chatham and Orange counties prevail with North Carolina's lowest unemployment rates at 4.7% and 4.9% respectively.
NC's hardest hit industries for unemployment insurance claims include business services, food and drink industries and health services. It may not sound like it, but overall, the news is good – even if it continues to be less than rosy in some counties. Many areas are seeing their lowest levels of unemployment in five years.
What Can You Do If You Can't Find a Job
If you have been relying on unemployment checks to get by, you likely won't appreciate that North Carolina continues to refuse extended unemployment benefits for the long term jobless. If you know your benefits are ending soon, it's best to slash your living expenses while you can – cut the cable (if you haven't already), invest in long johns to keep the heating bills as low as possible and avoid eating out or any other unneeded cash outlays.
And if you are facing the end of your unemployment checks, it may be time to expand what jobs you are open to pursuing. Learning to be a barista, clerical temping or working the check out at the local supermarket are not a waste of your degree or years of business experience if it helps you over a rough patch until job prospects in your field improve.
Dealing with Persistent Financial Problems
If your employment struggles have left you with maxed out credit cards and more debt than you can manage, it may be time to consider whether bankruptcy can offer some much-needed breathing room in your budget. Cutting out unsecured debt like credit cards, medical bills, personal or signature loans and home equity lines of credit or second mortgages can make a big difference in life being affordable versus financially unbearable.
Contact the law offices of John T Orcutt to find out if a North Carolina bankruptcy is a viable solution to get you a financial fresh start. Your consultation is free at one of our convenient locations throughout North Carolina.