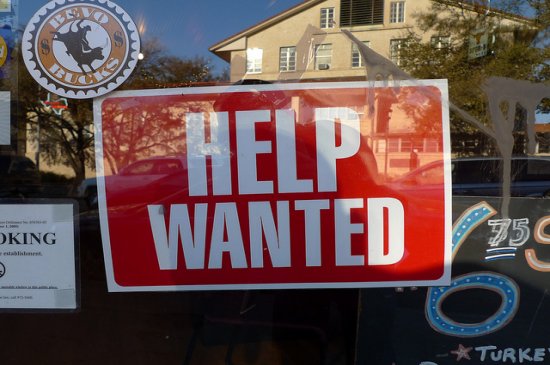 North Carolina has good unemployment news for consumers
Image source: Andreas Klinke Johanssen via Flickr Creative Commons
One of the major struggles North Carolina consumers have faced in the last few years is ongoing joblessness, but the latest unemployment numbers show that we're getting back to work in droves. March employment numbers were recently released and show that we've had nine consecutive months of improvement. The overall NC unemployment rate is now 6.3%.
This is good news on average, but some areas of North Carolina continue to be hard hit with double digit unemployment. Graham County currently has 12.7% joblessness, there's 12.2% in Scotland and 11.1% in Dare County - these are just three areas still plagued with high unemployment. But the good news is, even in these regions of the state, unemployment continues to drop.
The good news about the improved employment numbers
The upside to job growth is obvious. More people working means that they can pay their bills, keep their homes and cars and properly support their families. If you experienced only short-term unemployment, your finances may not be so dire, but if you suffered long-term unemployment, even the relief of finding a new job may not be enough to offset accumulated debts. A further benefit to our state's job growth is that prosperity breeds prosperity. Those that have found jobs in this growth period can now participate in our economy, which will benefit us all.
The bad news about the improved employment numbers
It doesn't seem like there could possible be any bad news associated with ever-increasing employment, but that's not entirely true. Governor Pat McCrory signed a law effective July of last year that cut back the maximum weeks the jobless could get unemployment benefits. That was difficult enough for those that were suffering financially, but the improved numbers are going to further negatively impact unemployment because they will cause a decrease in available weeks of benefits. As of July 6, the maximum number of benefit weeks is projected to drop from 19 down to 14. This is not good news.
Meaningful solutions for those devastated by unemployment and behind on their bills
If you were one of those in Raleigh, Durham, Greensboro, Wilson or any other area of North Carolina that was hard hit by unemployment and fell behind on your bills, we can help. If you maxed out your credit cards to cover your living expenses and fell behind on your mortgage or car payments, you may be worried and not sure what to do. Even if you now have a job, it can be a challenge to get caught up. Filing personal bankruptcy can help you either get out of debt or get more time to pay your debts.
Chapter 7 bankruptcy eliminates most unsecured debts while Chapter 13 allows you three to five years to repay your past due balances. To find out if your debt circumstances warrant this serious step, contact the law offices John T Orcutt for a free consultation today. We'll look at your debts, income and expenses and show you how a North Carolina bankruptcy can offer you a financial fresh start.