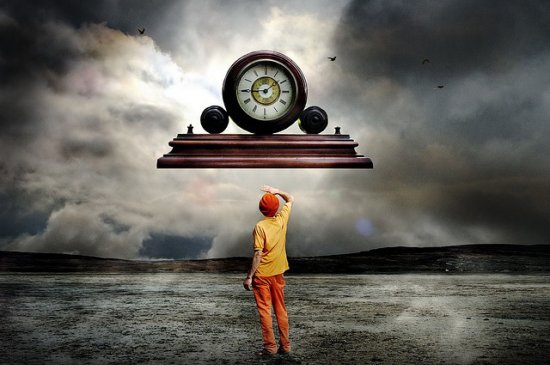 Chapter 13 can be used to buy time to make decisions
Image source: Flickr User Hartwig HKD
Sometimes using just one form of bankruptcy isn't enough to get our clients the complete debt relief they need. Other times, clients come to us unsure about whether they want to try and keep a home they're struggling to make payments on or just let it go. Some would benefit from the liquidation protection of a Chapter 7 but aren't ready to take that step. Others are in a situation where they're still accumulating debt that they think they may not be able to manage. Today we'll look at some circumstances where you may want to file Chapter 13 to give you some breathing room and possibly convert to Chapter 7 later. This might be appropriate if...
You are considering whether to try and save your home from foreclosure
If you're behind on your mortgage payments and have received a notice of impeding foreclosure, this can cause panic. You may not have accumulated enough money to move into a rental property or may wonder if it's worth it to try and save your home. This should depend on whether you have equity in the property, whether you can truly afford it based on your earnings and if a short sale is a preferable option. Filing a Chapter 13 will put a stop to the foreclosure process (so long as the property hasn't yet been auctioned off) and can buy you time to evaluate your options, including whether or not to consider Chapter 7.
You need to postpone foreclosure for a year or two
If you know your home isn't affordable in the long run, but you need to hang on to it for awhile, Chapter 13 can help. This can occur if you want to buy time to stay in the home until your high schooler graduates, if need time to save up for a down payment on a rental home or if you're in the process of dissolving your marriage. Whatever the reason why you want to stay in your home for awhile longer, Chapter 13 may be able to help. Once you've met that goal, you can complete the Chapter 13, let it end before discharge or convert to a Chapter 7 to get a clean slate.
You are experiencing unemployment
If you have lost your job and have yet to find another, you may be behind on your bills and likely to continue falling further behind until you're employed. If you're overwhelmed by debt collectors, behind on your car payment or behind on your mortgage, Chapter 13 can buy you time to keep your home and car (at least for a while), as well as allow you time to job hunt with some of the financial pressures relieved. Once you find a job, if your debts are still unmanageable, you can then opt for a Chapter 7 to get a financial fresh start.
You are dealing with a medical crisis
Medical bills are one of the types of debt, along with credit cards, that can be relieved fully in a Chapter 7 in most cases. But it's a once-every-so-often option since there are strict waiting periods between the discharge of one Chapter 7 and the filing of another. If you've got debts piling up that you can't pay, but are also experiencing a medical crisis with an expected end date, you may want to consider a Chapter 13 to hold creditors at bay while you complete your treatment. This is common with a treatable cancer diagnosis or an accident that requires rehabilitation and recovery before you can get back to work. Once you are in recovery, if you truly can't afford the medical costs, a Chapter 7 will usually relieve these debts - even those that accumulated while you were involved in a Chapter 13 plan.
Converting a Chapter 13 to a Chapter 7, or allowing a Chapter 13 plan to fail and then opting for a Chapter 7, are both valid debt management strategies. You should never try to game the bankruptcy system or take advantage and should never take on debts that you don't intend to pay. But if the debt is unavoidable, such as with critical medical care, it's legitimate debt. Conversely, if you run up your credit cards with the plan in mind to file bankruptcy, that's fraud and can land you in hot water.
To find out more about North Carolina bankruptcy, contact the law offices of John T Orcutt for a free consultation. We'll meet with you, look at your financial circumstances and discuss what's going on in your life that's causing the money problems, as well as offer you our best advice to get the most meaningful debt relief solution. For some, it's Chapter 7, for others, it's Chapter 13 or a combination of the two. For some, bankruptcy may not be a fit at all and we'll advise you of this. We're here to help.