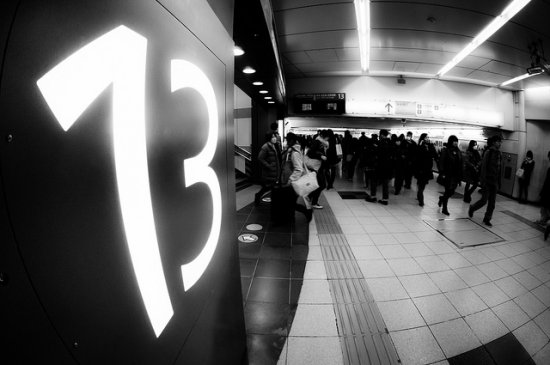 Greensboro Chapter 13 outcomes
Image Source: Flickr User Taichiro Ueki
If you're deep in debt in Greensboro, one of the options available to you is Chapter 13 bankruptcy. How does Chapter 13 work, how long does it take, and what can you expect? Chapter 13 is a plan to get your finances back on track, and this is accomplished through a repayment plan. The plan can last from three to five years, but most often is five years. But the Chapter 13 process starts as soon as your attorney files your North Carolina bankruptcy petition.
Debt Reorganization Is the Long-Term Goal of Chapter 13
The debt reorganization plan is at the core of Chapter 13 bankruptcy. The presumed goal of choosing Chapter 13 for your Greensboro bankruptcy is to get caught up on past-due balances on secured debt such as your mortgage and vehicle loan, protect your assets, and gain some relief on unsecured debt like credit cards, medical bills, and personal loans. If you stick with your three to five-year debt repayment plan, in the end, you'll be caught up. That's the best possible outcome for many debtors.
The plan is designed to use your funds to pay a monthly amount to the Greensboro bankruptcy Trustee that goes towards past-due balances on your mortgage, auto loan, child support, income taxes, and other priority and secured debts. If you wrap up your Chapter 13 costs and legal fees, those will be paid too. Later in the plan, funds also go towards unsecured debts like credit cards and medical bills then any remaining balances on unsecured balance are discharged at the end. That's a great outcome.
Chapter 13 May Also Be Used When You Don't Qualify for Chapter 7
For some consumers, the bulk of their debt might be unsecured bills like medical debt and credit cards but because of their income or equity in assets, can't use Chapter 7 bankruptcy. However, don't assume just because you have equity in your or a high income (or both) that you won't qualify for Chapter 7 Greensboro bankruptcy. What matters most is your inability to service your debt on your current income. North Carolina offers exemptions to shield some equity.
For instance, a couple filing together can protect $70k of equity in their home, and other exemptions allow you to shield some cash in the bank, personal items, home furnishings and a car so long as it's not a valuable auto or luxury car with lots of equity. If you choose Chapter 13 and have mostly unsecured debt, you should emerge current on your debt and could see some relief with a partial discharge of some debt. Every situation differs, and the best course of action is to consult a reputable Greensboro bankruptcy attorney.
Chapter 13 Can Be Strategic 
Sometimes, Chapter 13 is chosen by a Greensboro consumer with no intent to complete the plan. Why would a debtor do this? Usually, it's to stop an action like a home foreclosure. If you've received notice that your home will be foreclosed on, filing Chapter 13 bankruptcy before the courthouse auction of the property will stop the foreclosure for a while. In some cases, consumers do this to buy time to save up money to move and find a new place to live. Essentially, it's a Hail Mary.
In other cases, you might choose a Chapter 13 with the intent to convert to Chapter 7 before you complete the repayment plan. Why? You might do this to stop a foreclosure on your home or vehicle repossession. You can submit a plan and make some of the payments until it becomes advantageous to stop and convert to Chapter 7. For instance, you may want to stop a foreclosure in the short run but then plan to surrender the home to the lender and move out. Once you move, converting to Chapter 7 allows you to shed any leftover debt and get rid of credit card debt and medical bills, so you have a clean slate.
To find out more about what Greensboro Chapter 13 can do for you and whether it's the best approach to your debt, contact the Law Offices of John T. Orcutt. Call +1-919-646-2654 now for a free Greensboro bankruptcy consultation at one of our convenient locations in Raleigh, Durham, Fayetteville, Wilson, Greensboro, Garner or Wilmington.