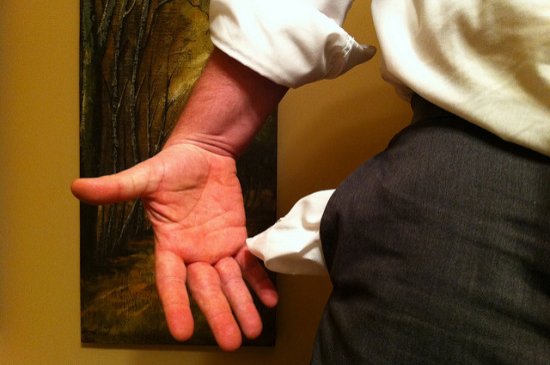 Can't afford your Chapter 13 payments? There are options
Image Source: Flickr User Dan Moyle
Chapter 13 bankruptcy is a way to catch up on past-due debts, but it can be a challenge to stick to for some North Carolina consumers. If you miss payments and your Chapter 13 repayment plan fails, there are options. Today we take a look at how Chapter 13 is designed to help you deal with debt and what you can do if your plan falls apart.
How Chapter 13 Helps
Chapter 13 is best suited for those that have secured debt but have fallen behind on the payments. If you are behind on your mortgage and car payments, this bankruptcy chapter can give you time to catch up on what you owe.
How Chapter 13 Works
A Chapter 13 repayment plan is set up for a three to five-year period and each month, you must make your current installments on secured debt plus pay a set amount each month to the Trustee in your case that goes toward the past-due balances.
How Chapter 13 Can Reduce Debt
There are other benefits of Chapter 13. For certain car loans, your balance might be lowered to fair market value if you owe more than the car is worth, and you might be able to get an interest rate reduction. This is a "cram down."
You must have your loan for a couple of years prior to filing Chapter 13 to be eligible. If you have a second mortgage on your home and there's not a lot of equity in the house, you might be able to "strip off" the second, which can drastically reduce debt.
How Chapter 13 Plans Fail
Chapter 13 plans are a challenge because you must make your current payments plus installments on the past-due balance and that won't leave you with much (or any) disposable income after servicing your debt. That can be tough for some consumers.
Options If Your Chapter 13 Plans Fail
If you miss Chapter 13 plan payments, your Trustee will request dismissal of your bankruptcy case and the court will usually agree. However, there are options if you can't stick to the bankruptcy repayment schedule. There are three options.
#1 Chapter 13 plan modification
If you can't afford the repayment plan, your attorney can draft a modified plan with a lower payment amount and request that the Trustee and court accept this new plan. It may or may not be approved, and the Trustee's recommendation will weigh heavily with the court.
#2 Hardship discharge
If you have an extreme shift in income, you might be able to get a hardship discharge. You are most likely to get a hardship discharge if your attorney can prove that both Chapter 7 and Chapter 13 bankruptcy are not feasible given your financial circumstances.
#3 Convert to Chapter 7 bankruptcy
Some consumers choose Chapter 13 even though they qualify for Chapter 7 because they don't want to lose a home or vehicle. If you don't have much (or any) equity in the assets, letting them go can be better. With Chapter 7, you get relief fast over much of your debt.
Talk to Your Lawyer If You're Struggling
The best approach, if you figure out you can't afford your Chapter 13 repayments, is to contact your North Carolina bankruptcy attorney to discuss your options. A reputable attorney knows your options and can recommend your best course of action.
In some cases, letting the Chapter 13 lapse and refiling later might be recommended. For some consumers, conversion to Chapter 7 might be the better option. Hardship discharges are rare and difficult to get. Always talk to your lawyer since they are your advocate and protect your interests.
To find out more about the benefit of Chapter 13 bankruptcy, contact the Law Offices of John T. Orcutt. Call +1-919-646-2654 now for a free North Carolina bankruptcy consultation at one of our convenient locations in Raleigh, Durham, Fayetteville, Wilson, Greensboro, Garner or Wilmington.