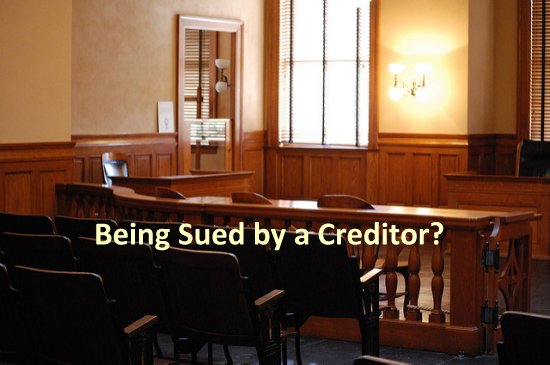 Got a lawsuit notice for a debt? Check out these tips
Image Source: Flickr User Tracie Hall
If you have a debt you can't afford to pay, and the creditor has moved past calling you and has decided to sue, you should not ignore this even if you can't afford to pay the bill. Why? The court can award the creditor more than your true balance if their records are inaccurate – or you can end up with a lien on your property or bank account that leaves you at risk for further financial trouble. Here are five steps to take if you get notice of a creditor lawsuit.
#1 Investigate the Facts
Just because you get a lawsuit notice doesn't mean that you owe the money, owe the amount they allege, or that the company suing you is legally entitled to collect on it. When you get a notice, you need to look back at the facts yourself. Check your statements to make sure the statute of limitations hasn't expired – you'll need to look at the last date you paid and verify your state laws on debt expiration.
#2 Respond to the Notice
In North Carolina, the statute of limitations is three years from the last date of activity. Generally, this would mean a charge on a credit card, for instance, or payment. If you think the statute has expired, that should be included in your response to the lawsuit. If you are sued by someone other than the original creditor, you can state you don't owe the debt to that company or raise other defenses.
#3 Answer All Requests for Info
Discovery is the part of a lawsuit where both sides of the case can request information. The creditor may request financial information from you. This is also the opportunity for you to ask that they substantiate the amount they are suing for, to prove that they have the right to collect the debt, or that the statute of limitations has not expired. Use this to your advantage.
#4 Show up to Court
Once a court date is set, you must show up. If you don't, the creditor will get an automatic default judgment for whatever they asked due to your failure to appear. If you're unemployed, have no assets, or don't make enough money to pay, you can bring bank statements or unemployment notices to court to show that there's nothing to collect. This can result in a better outcome if you're classified as uncollectible.
#5 Consider Bankruptcy
If you have more than one creditor threatening to sue, are dealing with non-stop collections calls, are living paycheck to paycheck, and unable to pay your debts, you may need a serious debt intervention. Filing Chapter 7 bankruptcy will put an end to creditor lawsuits for unsecured debts including credit cards and medical bills – and may eradicate liens from prior suits.
Ignoring a lawsuit is the worst thing you can do. Taking a "wait and see" approach or ignoring the lawsuit and hoping it goes away is not a sound strategy. The creditor will walk out of court with a default judgment and can take that to try and get a lien against your home or vehicle, a levy against your bank account or other negative outcomes. In most cases, in North Carolina, wage garnishment is not allowed, but that doesn't mean a creditor won't stop pursuing other means to collect on the judgment.
If you've been slapped with a lawsuit, or threat of a lawsuit, from a creditor and are in over your head with debt, contact the Law Offices of John T. Orcutt to speak to a North Carolina bankruptcy expert. Call +1-919-646-2654 now for a free consultation at one of our convenient locations in Raleigh, Durham, Fayetteville, Wilson, Greensboro, Garner or Wilmington.