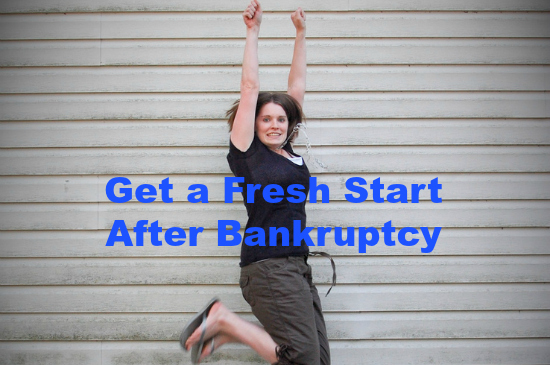 What to expect from bankruptcy counseling
Image Source: Flickr CC User Britt-knee
When you're deep in debt and looking for solutions, don't rule out bankruptcy. Being unable to pay off your debts within five years (apart from a mortgage), is often a good indicator that it's time for a serious intervention. Chapter 7 and Chapter 13 can both be helpful depending on your circumstances. With either chapter, two counseling sessions are required.
Here's a look at what you can expect in these two sessions and why they're important.
#1 Pre-Filing Counseling
This first of your two counseling sessions must be completed before your bankruptcy petition is filed with the court. In fact, it can be completed up to six months prior to filing either Chapter 7 or Chapter 13.
This session can cost up to $50, but if you're cash-strapped and paying is a hardship, you may be able to get a fee waiver. The session lasts about 60 to 90 minutes and is typically done online – it can even be completed from your attorney's office while they complete your petition.
The first session includes an evaluation of your financial circumstances, a discussion of the advantages and disadvantages of bankruptcy, and a presentation of alternatives to bankruptcy such as debt management plans. The idea is to ensure you understand what you're getting into.
#2 Pre-Discharge Counseling
The second session must take place prior to receiving your discharge notice from the bankruptcy court. For Chapter 7, that means you must do it shortly after you file. With Chapter 13, you have more time, but getting it out of the way early may be wise.
While the first counseling session aims to educate you and ensure bankruptcy is what you really want, the second session prepares you to make the most of your fresh start.
It covers financial literacy, including setting up a budget, protecting your credit score, managing your money wisely, and preparing yourself to function financially while avoiding the pitfalls that may have contributed to your bankruptcy.
Details about the Counseling Sessions
While the first course may be completed at your attorney's office, most consumers complete the second course from home. It can also be completed online. You can usually receive your certificate of completion via email or as a print-out, but some providers also mail certificates.
You must use an approved provider. It's important to note that North Carolina has its own list of providers and does not use the federal list. Your bankruptcy attorney should recommend a provider, but you can also choose one for yourself as long as it's on the approved list.
The courses fall within a reasonable price range and should be taken seriously because they offer valuable information. Don't think of these counseling sessions as obstacles, but opportunities to learn healthy financial habits.
Once you file and are on the path to bankruptcy discharge, it's time to start looking forward. Paying bills on time, building an emergency savings fund, and beginning to rebuild your credit are the next steps.
To find out more about the serious debt relief offered by Chapter 7 and Chapter 13, contact the Law Offices of John T. Orcutt today. Call +1-919-646-2654 now for a free North Carolina bankruptcy consultation at one of our convenient locations in Raleigh, Durham, Fayetteville, Wilson, Greensboro, Garner or Wilmington.