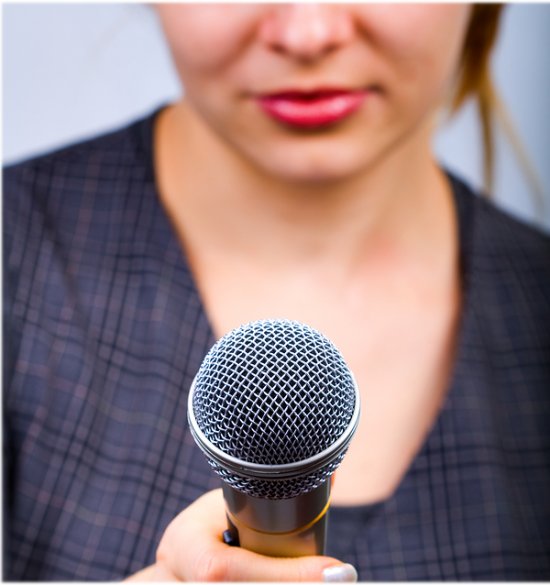 Interview with a Chapter 7 bankruptcy client
If you've accumulated more debt than you can handle and are considering filing bankruptcy, you may be worried about what will happen. Most of our clients have no idea what to expect and have a lot of anxiety surrounding the process. This is natural and to be expected. In fact, there's nothing to be worried about. Today we share an interview with one of our clients who agreed to answer some questions about how she felt and how the process went for her so that you can have an idea of what to expect.
We have changed our client's name to protect her privacy, so we'll call her Dana. She was a client who came to us last year at our office in Raleigh for bankruptcy advice. Any information that would identify her has also been altered, but her debt circumstances and all other details are accurate.
Question: Were you worried when you came into our offices for your first appointment?
Dana: I was. I thought I would be made to feel bad about my debts or that I would have to explain how I got into financial trouble. It was reassuring that the first appointment was free so I could get advice without spending any more money. By the time I left, I was feeling much better about everything.
Question: Can we ask, if you don't mind sharing, what caused your financial problems?
Dana: It was not just one thing, but a couple of big things. I had a good job and my husband was self-employed. We had credit card debts, two car loans and a big mortgage all based on my good salary. But then I got downsized and my husband had an accident. Our income went to nearly nothing and we just fell behind on everything.
Question: Did you know much about bankruptcy when you came in to our offices?
Dana:  I knew what the concept was, but I didn't understand in detail what it meant. The lawyer I met with explained the difference between Chapter 13 and Chapter 7 and based on my debt and low income – I got a new job, but the pay was significantly less – he recommended I file a Chapter 7. We had maxed out credit cards we couldn't pay, medical bills from my husband's accident and we were behind a year on our mortgage payments.
Question: Was it easy to understand what the attorney recommended for you?
Dana: It was. They looked at all the information I brought in, told me the differences between the two options and recommended Chapter 7. I agreed and then they did all the paperwork on the spot and even submitted it online. I signed everything right then so it was a quick and easy process. I was a little scared coming in, but once we started talking, I relaxed and it was great. All my questions were answered and I felt really confident about the choice I was making.
Question:  People worry about the court process. How was that for you?
Dana: I was a little worried the day I went in for the creditor's meeting but none of my creditors showed up and it was over in what felt like five minutes. There were other people there going through the same thing and it was just zip, zip, zip. I wasn't singled out, wasn't asked any uncomfortable questions or anything. That was it. It took a couple of months after that for me to get my discharge and that was that.
Question: Is there anything else you'd like to share with our readers?
Dana: We were worried about losing our house. That was a big deal, but we were so far behind on our payments and we didn't have any equity so we really couldn't afford it. I had to reconcile myself to giving up the house. They had been threatening foreclosure, so I knew it was coming. Once my Chapter 7 got rid of my other debts, we were able to afford to rent a home that's comfortable and my husband is back to work now and we're saving up a down payment to buy a house when we can get a loan in a couple of years. It's been a year since we filed bankruptcy and I have no regrets.
If you are deep in debt and are looking for a permanent solution to your debt dilemma, contact us to discuss your options and learn how bankruptcy can help you. Call the law offices of John T Orcutt now for a free consultation to talk about your financial issues and how we can help.