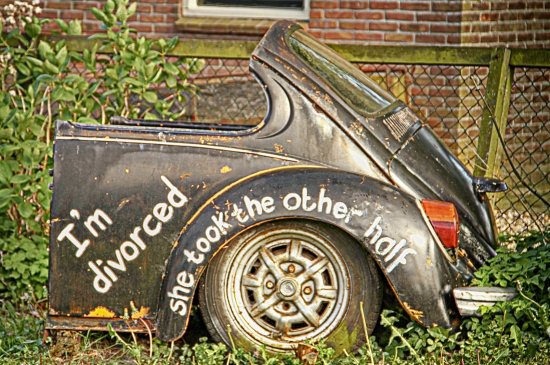 Divorcing and in debt in Wilmington?
Image Source: Pixabay.com
Financial problems and marriage drama often come hand in hand in Wilmington households. One can cause the other and divorce can make debt stress even worse because you'll be taking on increased expenses while splitting into two households with the same amount of income. Splitting can play havoc with your finances, but if you're struggling with debt and your marriage, you may get a better outcome if you file bankruptcy first and then divorce. This is pretty easily done with Chapter 7 bankruptcy since it takes just a few months start to finish. But what about with Chapter 13, which takes three to five years?
What If You Can't Wait to Get Divorced? 
If you've chosen Chapter 13 for your Wilmington bankruptcy and filed jointly with your spouse, that's a good way to get a fresh financial start. But if you can't keep your marriage going until your Chapter 13 repayment plan is complete, you'll have to figure some things out. The first thing is whether to try and sever your Chapter 13 case into two separate cases. Another option is to see if Chapter7 might be a better option for one or both of you. Another concern is who will get custody of your lawyer.
One important thing for an attorney is to avoid a conflict of interest. When you filed Chapter 13 together, you were aligned with a common purpose. But when you're divorcing, your interests may no longer align so your attorney likely cannot represent both of you in the bankruptcy case once you split. One (or both) of you will need to get a new lawyer to take over your half of the bankruptcy case. It's usually best to get your divorce lawyer involved as well to protect your interests.
Should You Stick with Chapter 13? 
If you can't qualify for Chapter 7 bankruptcy, even after divorce because you can't pass the Means Test, earn too much, or have more equity in your assets than you can protect, you might need to sever your Wilmington Chapter 13 case. What this means is that your one joint case becomes two separate Chapter 13 cases. Something else to consider is how close you are to completing your Chapter 13. If you're six months or less from completion, it might be a good idea to hold off on your divorce and finish the plan.
You might also be able to convert a joint Chapter 13 bankruptcy into a joint Wilmington Chapter 7 case so it can be over within just a few months and you can move on with your divorce and separate lives. For instance, if you chose Chapter 13 to try and save your home, perhaps that's not a priority in light of the upcoming divorce, and converting to a Chapter 7 can leave you both with less debt and ready to move on with a fresh start.
How Do You Split a Chapter 13 Case? 
The first step is for you each to have your own lawyer. Assuming both attorneys advise you to sever your case into two individual Chapter 13s, the original lawyer that filed your case steps up. They must write up a motion to sever the case and also withdraw as the attorney so the two new lawyers can take on the separate cases and move forward. Should you decide that only one of you wants to continue with the Chapter 13 and the other wants to convert to a Chapter 7, there are consequences.
Wilmington Chapter 7 discharges unsecured debt like credit cards and medical bills. If any of your shared debt is discharged for one spouse, it will not get rid of it for the other. Similarly, if one of you decides to drop the Chapter 13 case while the other converts to Chapter 7, any shared debt would be eligible for collection action against the spouse that dropped the Chapter 13. That's why it's important to get independent legal advice if you're considering divorce while still in Chapter 13.
To find out more about the benefits of bankruptcy, contact the Law Offices of John T. Orcutt. Call +1-919-646-2654 now for a free Wilmington bankruptcy consultation at one of our convenient locations in Raleigh, Durham, Fayetteville, Wilson, Greensboro, Garner or Wilmington.