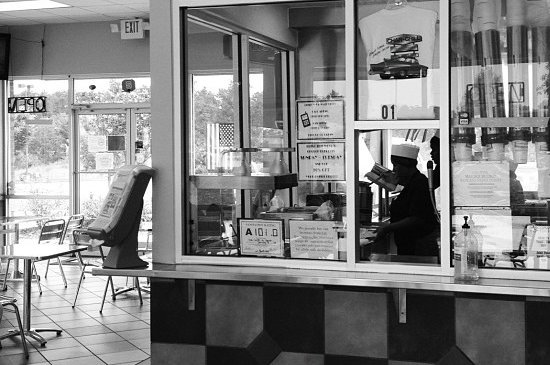 Financial advice in Garner, North Carolina
Image Source: Flickr CC User Mike P.
Reputable attorneys often provide free Garner, North Carolina bankruptcy consultations, but people in desperate need of debt relief are often unsure if they're ready to take this first step. For those deep in debt, bankruptcy can be a game changer, but the process can be intimidating. People don't know what to expect and don't fully understand how bankruptcy can change their lives and finances for the better. Here's a look at what will happen at your free Garner, North Carolina bankruptcy consultation.
We Get to Know You and Your Financial Situation
At the Law Offices of John T. Orcutt, we start by getting to know you, your goals, and your current financial circumstances. Without all of this information, we can't advise you on the best route to financial peace of mind. We start by taking a look at your income, debt, and assets, as well as any pending lawsuits, judgments or liens.
From there we talk about your goals. Do you want to keep your house but are behind on mortgage payments? Are you renting now but want to get out of deep debt so you can buy a house in a few years? Is it credit card debt that's wrecking your finances? We also look at the circumstances surrounding your debt crisis. Were you unexpectedly laid off? Are you or a family member dealing with an illness? This information helps us decide what course of action to recommend.
We Advise You on Your Available Options and Outcomes
There are two chapters of consumer bankruptcy in Garner, North Carolina – Chapter 7 and Chapter 13. With Chapter 13, you make payments on a plan to catch up on the past-due balance for assets like your mortgage or car loan. With Chapter 7, you can discharge your unsecured debts (things like credit cards and medical bills), but if you're behind on a secured loan, it might not be a good fit.
We understand the benefits of each of these North Carolina bankruptcy chapters and can explain what the outcome will likely be for each course. You might qualify for one chapter or for both, so there may be more than one path open to you. That's why it's important to understand your options.
If neither Chapter 7 nor Chapter 13 is your best option, we'll also tell you that. We don't encourage anyone to file bankruptcy unless it's a fit solution that meets your goals and financial profile. In some cases, we may recommend you work directly with your creditors, or wait a few months before filing for bankruptcy, or take another course of action entirely.
You Decide What's Next – No Pressure
After your free consultation, your next step is 100% up to you. You can choose Chapter 7, Chapter 13, or neither. No matter what we recommend based on our experience and expertise in North Carolina bankruptcy, it's ultimately your decision. If we recommend Chapter 7 but you opt for Chapter 13, we will support your efforts to the best of our ability. If we recommend you wait six months to file, but you want to file now, we will do as you request.
The bottom line is that these decisions are yours to make – and we are there to offer our advice, counsel, and expertise. Feel free to contact the Law Offices of John T. Orcutt today for a free initial Garner, North Carolina bankruptcy consultation to discuss your financial situation.
We look forward to the opportunity to help you get the financial peace of mind you deserve. Call +1-919-646-2654 now for a free consultation at our office in Garner or other locations in Raleigh, Durham, Fayetteville, Wilson, Greensboro, Garner or Wilmington.