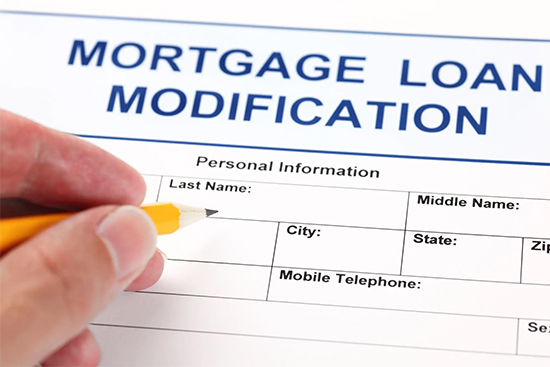 What is a home loan modification?
Foreclosure is a costly process for lenders, so many are willing to consider loan modification as a way to avoid doing so.
A loan modification is different from refinancing your mortgage.  Refinancing calls for replacing the  loan with a new mortgage, whereas a loan modification changes the terms of the existing loan.
A loan modification  aims to help make a mortgage affordable while still collecting as much of the original balance as possible.  Meeting these requirements means the lender must edit the terms of the  deed of trust contract to lower the  payment.  Lenders may use one of three remedy methods:
lowering the interest rate
extending the loan term or
deferring part of the principal balance owed.
  Lowering the interest rate and extending the loan term are the more common of the solutions.
--Home loan modifications have been around since 2009
--Industry approval success rate is 74%.
--The change of the terms of the mortgage as a result of an approved LMM is permanent.  The mortgage company files an updated deed of trust with register of deeds office in the relating county.
– 1st and 2nd mortgages can be modified.
– 1st and 2nd mortgages can  be modified at the same time.
– There is no up front expense required of the client.   All LMM costs are added to the Chapter 13  plan.
–Benefits of Loan Modification:
            - Remedies the mortgage arrearage
            - Reduced monthly mortgage payments
            - Lowered interest rates over the life of the mortgage.
- Clients with an ARM with an increasing interest rate and a balloon payment at the end,  may be able to change it to a Fixed-Rate mortgage
            - Lowered Chapter 13 plan payment
            - Clients  may qualify for sooner Chapter 13 discharge or may qualify to convert to
                        Ch. 7.
            - BOTTOM LINE...If approved, the client may not only save their home, but may also save money!