Image source: Madison.k12.wi.us
If you're deep in debt and are struggling to keep your head above water financially, you may not be sure where to turn. Depending on how much you owe and are earning, a chapter 7 bankruptcy may be the perfect solution to get you a financial fresh start so you can get your life back on track. If you don't know how a bankruptcy works, today I'm going to explain the timeline so you'll know what to expect from start to finish:
Step 1 – Hire an Attorney
North Carolina bankruptcy attorney John T Orcutt has several convenient locations for you to choose from including Raleigh, Durham, Fayetteville, Wilson, Greensboro, Garner or Wilmington. Come in for a free consultation and we can get you started right away. You want a reputable, experienced bankruptcy attorney working for you and we are ready to help you today.
Step 2 – Gather Your Documents
There are certain documents you need to bring to your initial consultation in case you decide to proceed with your chapter 7 that way we can get you filed and get you relief from debt collectors hassling you as soon as possible! You need to bring in your most recent few pay stubs (if you're employed), your last two years of tax returns, mortgage statements, copies of utility bills, auto loan statements, student loan statements and a list of your debts owed including how much you owe and to whom.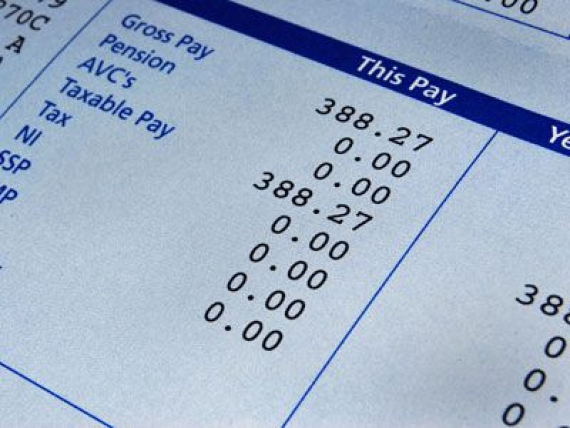 Image source: TheBestOf.co.uk
Step 3 – Complete the Required Credit Counseling Course
This course is required prior to our attorneys being able to file your bankruptcy petition. The course takes about an hour to complete. If you are hoping to avoid a foreclosure by filing chapter 7 and need us to file your case right away, you can complete the credit counseling course while in our office or go home and complete and come back the same day so that we can get your bankruptcy petition filed right away. Foreclosures usually occur on a set day each month – toward the beginning of the month – so we can ensure the best timing to get you the protection you need!
Step 4 – Review and File Your Bankruptcy Petition
We will fill out your bankruptcy petition with the documents you provide and based on answers you give as we work our way through the case information. Once we have completed your petition and the supporting schedules, we will review the documents with you for accuracy, ensure you understand everything that is being submitted to the bankruptcy court and have you sign the documents. We will provide you a copy of the documents and file your petition electronically with the court and be able to confirm instantly that it was received and is in the system.
Step 5 – Section 341 Creditors Meeting
Roughly four to seven weeks after your petition is filed, you will have to participate in the 341 meeting with your assigned Trustee and your creditors. Often what we see is that no creditors show up to the meeting and it's a brief 5-10 minute affair where you answer a few questions while under oath. It is nothing to be worried about and we will be there with you supporting and advising you. You'll just be asked to confirm the information from your petition on your income and expenses. That's it.
Image source: ClarkstonLaw.com
Step 6 – Complete the Required Bankruptcy Debtor Education Course
The debtor education course is required by the bankruptcy court as part of your chapter 7 filing and must be completed before your debts can be discharged. While it can be done any time after your petition is filed, it's best not to let it linger because you can't get your discharge without it! For most of our clients, it takes only about two to three hours and gives you some great information on budgeting and personal finance so you can make the most of the fresh start a chapter 7 bankruptcy offers.
Step 7 – Wait for Objections and Trustee Report
After the 341 Meeting of Creditors, your creditors have a 60 day window to contest your filing. This rarely happens – typically only if you have maxed out your credit cards or financed anything within a few months of filing your chapter 7. During this window the Trustee will also issue a report (within 10 days of the meeting) after they review your case and determine that it's okay to proceed to the discharge phase.
Step 8 – Discharge of Debts
As long as there are no hiccups in steps one through seven, your bankruptcy will be discharged through an order issued from the court. This means that your unsecured debts will be gone and you'll have a fresh start without all of the credit card bills, medical debts and other unsecured debts hanging over your head. From this point it's up to you, but this is your chance to get and keep your finances on track. Fortunately, most chapter7 bankruptcy filers aren't repeat clients and go on to long-term financial stability!
To get started on your chapter 7, contact the law offices of John T Orcutt today. Your initial consultation is free and we have several convenient locations for you to choose from – call us now!