Image source: AZLawyer.net
If you are struggling financially, you may feel alone. Our clients often tell us that the further they fell into debt, the more isolated they were because they didn't want to admit to anyone that they were having financial troubles. But the truth is, many people are dealing with debts that have grown unmanageable – people you work with, go to church with and people who live just down the block. 
It's understandable that you want to keep your financial problems private, but if you want to keep them from getting worse, you need someone to turn to. This is when you want to talk to a reputable North Carolina bankruptcy attorney about whether you are a good candidate for Chapter 7 bankruptcy.
Whatever the reasons you are experiencing financial stress, Chapter 7 can be an excellent remedy (if you qualify) that can get you a fresh start. Below are some signs that you may want to consider filing for Chapter 7 bankruptcy relief.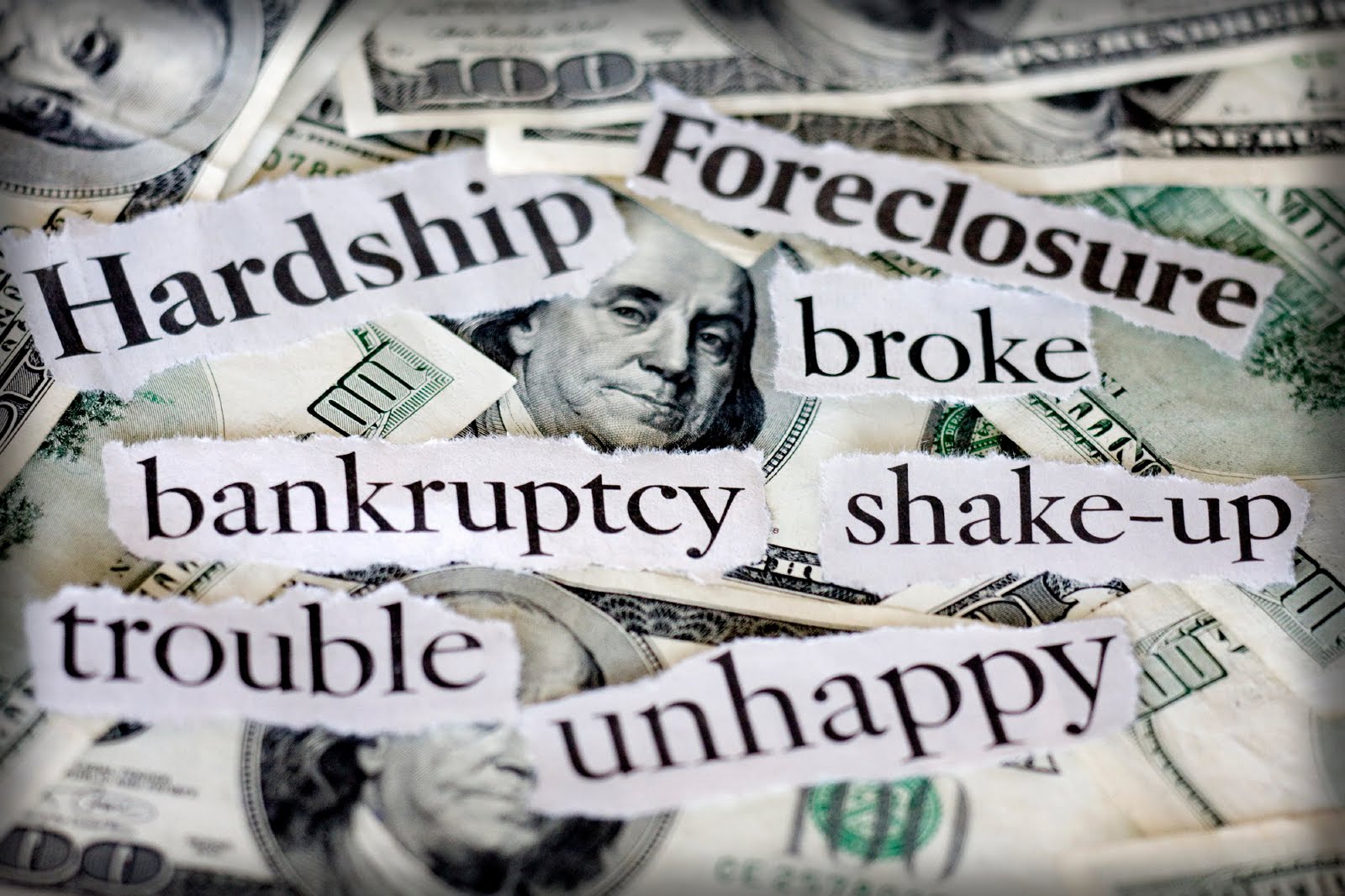 Image source: PhillyAppraisalBlog.com 
If you are experiencing any of these difficulties...
#1 If you have missed one or more mortgage payments and do not have the financial means to make up the back payments.
#2 If you have received a judgment against you by a creditor or have had a wage garnishment order issued against you.
#3 If you have more bills coming in or due each month than you have income and this circumstance will likely continue.
#4 If you consistently pay your credit card bills late, miss payments or can't ever afford to pay more than the minimum amount due.
#5 If you are dodging phone calls at home and/or work from creditors harassing you for past due payments on your mortgage, car note or other bills.
Image source: NBCNews.com
One thing we hear consistently from our clients is how stressful their lives were before they came to us about filing for Chapter 7 bankruptcy protection. Worrying that you will lose your home because you've missed mortgage payments or lose your job because creditors keep calling you at work is no way to live. The good news is – you don't have to.
If these are the circumstances you are living under, you should know that filing for Chapter 7 can make an immediate improvement in your life. As soon as your petition is filed with the court (which we can do the same day you come in for your free consultation) by law all collection efforts must stop. This includes garnishment, foreclosure, repossession and all those other terrible tools that debt collectors like to employ. All of these are shut down immediately.
Sometimes clients tell us they delayed filing Chapter 7 because they didn't understand the pros and cons and still others tell us they couldn't decide what was best for them – Chapter 7, Chapter 13 or another debt management option. The worst thing you can do is get caught up in paralysis by analysis and do nothing. If you let things continue without seeking some sort of resolution, your financial situation will only worsen.
Every situation is different and should be discussed with a reputable North Carolina bankruptcy attorney to find out what's best for you. Don't let fear keep you from getting the assistance you deserve. Contact the law offices of John T Orcutt for a free consultation today about your financial circumstances and to find out if Chapter 7 bankruptcy is right for you.