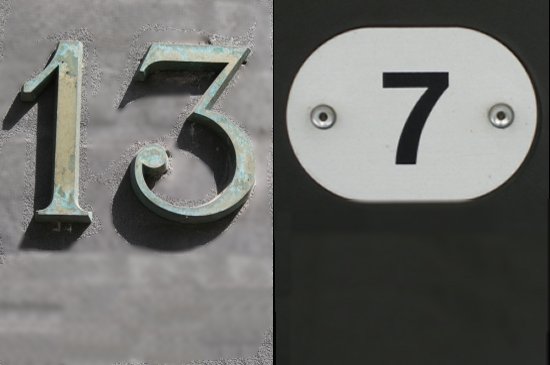 Why go from Chapter 13 to Chapter 7
Image Source: Flickr Users  Martin Abegglin, Lisa Risager
If you started your North Carolina bankruptcy as a Chapter 13, it would take three to five years to complete. Most Chapter 13 plans last the whole five years. For some consumers, it can be tough to stick to the strict budget typically required to complete a Chapter 13. If you can't cope, you might be able to convert your Chapter 13 to a Chapter 7. Here's when and why you might want to convert your Chapter 13 to Chapter 7.
#1 You Can't Afford Your Chapter 13 Repayments
Chapter 13 repayment plans require you to devote all of your disposable income to your North Carolina bankruptcy plan. The repayment plan is designed to catch up all your past-due balances on your mortgage or car loan by the end of the plan.
On top of that, you also have to make your normal monthly payments on your car loan, mortgage, standard living expenses, child support, and alimony. That doesn't leave a lot of room in your budget for any flexibility or unexpected expenses. If you can't keep up with the payments, it's a problem.
For those that can't afford their payments and qualify to convert to North Carolina bankruptcy Chapter 7, much of your debt can be discharged within six months. Converting can get you on the path to financial freedom much faster if Chapter 7 is compatible with your long-term plans.
#2 You Don't Want to Keep the Assets Under Your Chapter 13 Plan
One of the primary reasons consumers opt for Chapter 13 for their North Carolina bankruptcy is to save an asset such as a home or vehicle (or both) from repossession or foreclosure. If you're in arrears on a mortgage or auto loan, Chapter 13 can help you catch up.
You must make your regular monthly payments as well as a Chapter 13 plan repayment that catches up your past-due balances. However, in some cases, the asset it not worth keeping because you don't have any equity or have negative equity (i.e. you owe more than the asset is worth).
If you decide that you can't afford the payments on the asset or the asset no longer holds value for you, you can surrender the home or auto back to the financier and convert your Chapter 13 to Chapter 7 (if you qualify) and wipe out any residual debt from the surrender.
#3 You Don't Want to Spend Five Years in Bankruptcy
Some consumers don't realize the impact of jumping into a five-year repayment plan. That's five years of a very strict budget, not being able to do what you want with your money, and the bankruptcy plan coming first and foremost in your financial decisions.
For those that can stick to the five-year plan, it can be rewarding to catch up on their past dues and move forward with a clean slate and their assets intact. However, for some consumers, it's just too tough to stick to a plan that lasts that long.
If you get a few months or a year into your plan, can't handle it, and qualify for Chapter 7 bankruptcy, you might want to call it a day and go for the faster option. There is a trade-off when you convert from Chapter 13 to Chapter 7, and it's important to know these before you decide to convert.
To find out more about the benefits of converting a Chapter 13 to a Chapter 7, speak to your bankruptcy attorney.
For a free North Carolina bankruptcy consultation, contact the Law Offices of John T. Orcutt today. Call +1-919-646-2654 now for a free appointment at one of our locations in Raleigh, Durham, Fayetteville, Wilson, Greensboro, Garner or Wilmington.