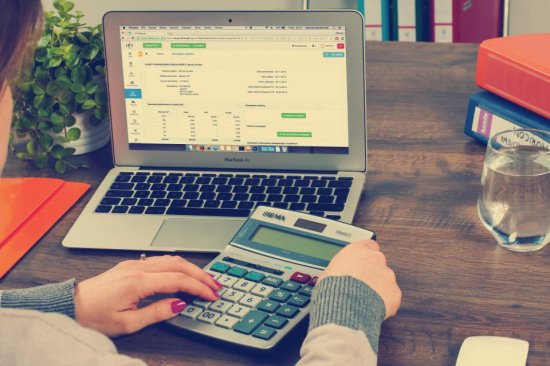 Which debts are paid first in Wilmington Chapter 13?
Image Source: StockSnap.io
If you're considering Wilmington bankruptcy because you're dealing with unmanageable debt, Chapter 13 is one of the two available to most North Carolina consumers. With Chapter 13, you will get on a repayment plan to catch back up on your debts. You will have three to five years on the repayment plan to repay past dues on secured debt like your mortgage and auto loan. You may also pay part of the balance on your unsecured debts. But which debts are paid first in Chapter 13 and why?
What Determines the Order Your Debts Are Paid in Chapter 13? 
Your Chapter 13 plan will prioritize two classes of claims – priority and secured – while unsecured fall last in the order of importance. Here's a look at what each classification means and how that determines how much of the debt you pay and in what order.
Priority claims – These come first in the order of debts to pay as part of your Wilmington Chapter 13 plan. Your plan will likely require that you pay 100% of your priority claims in full by the end of your three to five-year repayment plan. Priority claims include the following: child support, spousal support, and income taxes from recent years (the last couple of years).
If you ran a business and owed wages to your employees, the wages will fall under priority claims. If you include your attorney fees or other bankruptcy costs as part of your bankruptcy, those are also priority claims you must pay. In most Wilmington bankruptcy cases, all priority claims must be paid in full over the course of your case for your debt to be discharged.
Secured claims – This is the second most critical tier of debts to be repaid in your Wilmington bankruptcy. A claim is secured if there is collateral associated with the debt. Examples include your home that serves as collateral to secure your mortgage and your auto that's the collateral for your vehicle loan.
To keep the asset that's the collateral for that debt, you must pay the debt. In some cases, you might not have to pay secured claims in full. For instance, if your auto loan balance is much higher than the market value of the vehicle, and the auto loan is a couple of years old, the balance might be reduced to fair market, and your interest rate lowered if it's not at a competitive rate.
Unsecured claims – Debts that don't have an associated asset underpinning them are unsecured claims. These can include credit cards, medical bills, and personal loans (like signature loans). Student loans are also unsecured debt, but federal loans like these are tougher to discharge than the other types of unsecured claims.
Unsecured claims are often not paid in full and, in some Wilmington bankruptcy cases, might only be paid out at a rate of pennies on the dollar (aside from student loans). There's also a type of secured debt that might be converted to unsecured – your second mortgage or home equity line of credit (HELOC). If some or all of the second or HELCO doesn't have equity supporting it, it might be stripped off.
For instance, suppose your house was worth $250k a few years ago, and you had a $200k mortgage and a $30k second mortgage. After the real estate depression, say that your home is now worth $200k and your mortgage balance is still $200k because you refinanced. That means you have no equity in the home because it's worth what you owe on the mortgage.
That means the $30k second mortgage has no equity securing it so it may be "stripped off" which converts it from secured debt to unsecured resulting in you paying little to none of the balance on that segment of your debt. The market value of your home and auto determine whether your second mortgage/HELOC or auto loan may be reduced in bankruptcy.
To find out more about how Wilmington Chapter 13 bankruptcy works, contact the Law Offices of John T. Orcutt. Call +1-919-646-2654 now for a free Wilmington bankruptcy consultation at one of our locations in Raleigh, Durham, Fayetteville, Wilson, Greensboro, Garner or Wilmington.