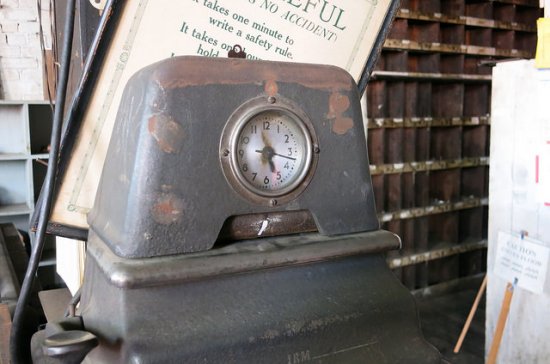 New overtime laws could cause Garner unemployment problems
Image Source: Flickr CC User James Case
A new Federal overtime law will take effect on December 1st of this year. On the surface, the law seems like a good thing for Garner, North Carolina consumers, but will it be harmful in the long run? The new overtime rules came directly from the Obama administration rather than through Congress and will raise the pay threshold for workers to qualify for minimum wage.
What Are the Overtime Changes and How Will They Affect You?
Currently, Federal law requires overtime pay for those earning an annual salary of $23,660 or less. The new rules will double that, requiring overtime for anyone earning up to $47,500. While this sounds great for workers, we have to remember that the law affects employers as well – and could cause negative rather than positive outcomes depending on how much employers can afford to pay.
For instance, a recent Forbes article argues that in Seattle, where the minimum wage was increased to $15 an hour, unemployment increased in the last nine months of 2015 – more than it has anytime since the Great Recession. Many Seattle businesses cut their operating hours, including establishments that were once open late into the evening or 24 hours.
Will this overtime law affect you? If you were earning in the $23.6-$47.5k range and were being paid overtime – but at your standard rate rather than time-and-a-half – it might. If your employer will have to pay 50% more, they may cut overtime hours altogether if they can't afford the rate hike.
Alternately, employers may raise demands on what is accomplished during an eight-hour work day or 40-hour workweek to avoid overtime. As a result, more work could be required of Garner, North Carolina consumers, with no change in pay to reflect the increased output. Anytime there is a major change like this, workers are often the ones to feel the heat.
Are You in Debt and Struggling?
While this new pay rule goes into effect at the end of the year, the effects could be felt sooner. Employers know the change is coming and may make staffing and employment adjustments prior to the effective date as they brace themselves to take a hit to their bottom line. This could mean job cuts or fewer hours by the end of the year, just as the holidays hit.
All this means that we may enter January 2016 with increased unemployment rates. And if you're already in debt and struggling to pay your bills, unemployment could be disastrous. Garner, North Carolina consumers looking for a debt solution may want to consider Chapter 7 or Chapter 13 bankruptcy to deal with their debt before things worsen.
Chapter 13 allows you to buy time to catch up on past-due balances for secured debt – like a mortgage or home loan. Chapter 7 allows you to unload unsecured debts – like credit cards and medical bills. By using bankruptcy to ditch debt you can't afford, Garner, North Carolina consumers may be in a better position to weather the changes that could come with this new overtime rule.
Contact Us Today for a Free Consultation
If you're a Garner, North Carolina consumer struggling with debt, living paycheck to paycheck, and dealing with aggressive debt collectors, the Law Offices of John T. Orcutt can help. Contact us today for a no-obligation, free Garner bankruptcy consultation.
Call +1-919-646-2654 now for a free North Carolina bankruptcy consultation at one of our convenient locations in Raleigh, Durham, Fayetteville, Wilson, Greensboro, Garner or Wilmington. Contact us now and get the financial peace of mind you deserve.
Resources: