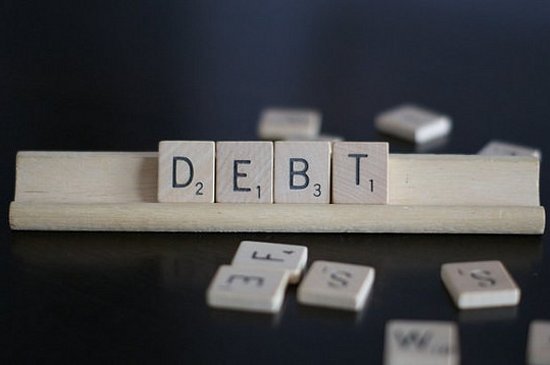 Beware debt settlement - some firms are not legit
Image Source: Flickr User stubblepatrol.com
For Wilmington consumers deep in debt and struggling to get by, you might be looking at different debt relief options. If you've been doing research, you might have come across ads for debt settlement companies. You should be on your guard about getting involved with a debt settlement company because some are disreputable and will take your money without helping you out. Here's what you need to know.
What Is Debt Settlement?
Debt settlement also goes by the labels "debt arbitration" and "debt negotiation." The intent of Wilmington debt settlement is for you and your creditors to agree on a reduced balance to settle your debt. In some cases, it can a lump sum payment, and for others, it might be a repayment plan. The tricky thing about debt settlement is that to make it work, you must stop paying your debts.
For instance, if you are struggling with credit card balances, the debt settlement company has you make payments to them, in a lesser amount than you would to your credit card companies, and they hold those funds. They don't pay your debt. Instead, they wait for your accounts to go into default and by that time, the creditor is often happier to accept a lesser amount to settle the debt.
Why Is Debt Settlement Potentially Troublesome?
First, because you're not paying your bills, your credit score will take a beating. Second, because you're not paying your bills, your credit card accounts will be closed down, so you won't be able to keep your credit cards. Third, because you're not paying your bills, you'll be plagued by debt collectors calling you to try and shake the money out of you. This situation can be extremely stressful for Wilmington consumers.
In the best-case scenario, you wait for months while you don't pay and the debt collector settles the debt for a lower amount. However, if you're dealing with a for-profit debt settlement firm, you'll also have to pay money to them for the work. Also, some debt settlement firms are not reputable and will take your money and then never settle your debts leaving you in debt and also out of pocket.
Federal Trade Commission Shuts Down Some Debt Settlement Firms
The FTC recently obtained a court order to shut down 11 debt settlement companies operating in Florida. These companies took money from thousands of consumers and never settled their debts. As a result, many consumers were worse off financially than before they began. Creditors sued some consumers, while other consumers turned to bankruptcy because of the actions of disreputable debt settlement firms.
In some cases, non-profit debt settlement firms might be helpful, but the typical way these programs work, whether for-profit or not, is to let your debts grow delinquent before making an offer. If your debts are already delinquent, you might not have anything to lose by going this route so long as you're not paying ridiculous fees and if the firm has a track record of helping Wilmington consumers.
Wilmington Bankruptcy vs. Debt Settlement
If you're struggling under the weight of debt you can't service, another option to consider is Wilmington bankruptcy. Chapter 13 bankruptcy can help you save your home from foreclosure and your auto from repossession if you're behind on the debt and have equity in the assets to protect. Otherwise, if you qualify, Chapter 7 bankruptcy is sweeping debt relief that you can complete in less than six months.
With Chapter 7, you can discharge all your credit cards, medical bills, qualified older tax debts, and personal non-collateralized loans. Which chapter will work better for you is unique to each Wilmington consumer. To find out more, gather your financial documents and schedule a Wilmington bankruptcy consultation to see the benefits of bankruptcy and whether it's a fit for you.
Contact the Law Offices of John T. Orcutt in Wilmington today. Call +1-919-646-2654 now for a free Wilmington bankruptcy consultation at one of our convenient locations in Raleigh, Durham, Fayetteville, Wilson, Greensboro, Garner or Wilmington.