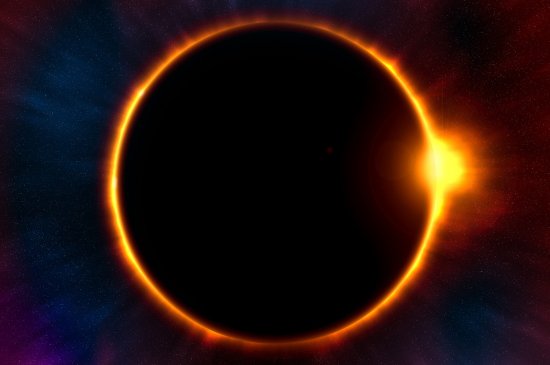 Wilmington consumer alert - beware faulty eclipse glasses
Image Source: Pixabay.com
Wilmington, North Carolina residents can enjoy a view of the upcoming solar eclipse on Monday, August 21 but should already be looking around for signs of scams seeking to take advantage of this rare event. The North Carolina Department of Justice is warning local consumers to watch out for terrible people looking to make a quick buck off this event. In the worst case scenario, falling prey to one of these scams could literally blind you. Here is what you need to know.
NASA and NC DOJ warn residents to use extreme caution
Wearing inadequate or faulty viewing glasses to check out the upcoming eclipse can cost Wilmington residents their eyesight, even though it's only a partial eclipse that can be seen from the city. NASA has issued a warning letter to consumers cautioning "Don't be Blindsided!" The federal space agency said that unsafe paper solar glasses are being sold in some locations. You can see the image below from the NASA alert flier on what to look for when buying eclipse glasses.
The Risks of Faulty Eyewear for the Wilmington Eclipse 
Millions of Americans across the country are planning to view the eclipse, and that stands true in Wilmington as well. Even though Wilmington is not in the "path of totality" where the full solar eclipse can be viewed, you should still wear proper protective glasses for any viewing. If you fall prey to scammers that sell you shoddy glasses that don't offer the proper protection, you can develop solar retinopathy which is eye damage that comes from staring into the sun.
Warning for Eclipse Viewing
Dr. Russell Van Gelder, of the American Academy of Opthalmology, warned, "You won't feel it because the retina doesn't have any pain fibers, but the damage can happen after a few seconds." The doctor cautions that you won't notice the effects until hours later then you can begin noticing effects including blind spots in your vision, blurry vision, distorted vision, color blindness, and headaches. The damage to your eyes from viewing the eclipse without eye protection or with faulty eye protection may be permanent.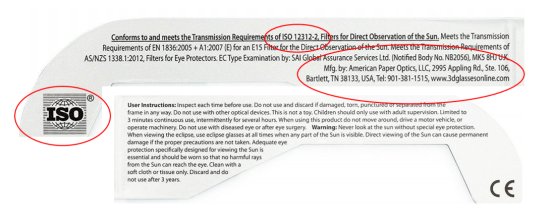 How Wilmington Consumers Can Protect Themselves From This Scam
Buying eclipse viewing glasses from someone random is a bad idea for Wilmington consumers. These should be purchased or obtained only through trusted sources. One place to start is at your local library. Many libraries are giving away free glasses that meet the ISO standards required for safe eclipse viewing. More than 5,000 libraries across the country are giving away more than two million pairs of safe and effective eclipse viewing glasses. This is a great place to start.
What to Avoid When Looking for Eclipse Glasses
Other warnings for Wilmington consumers are to avoid buying from street side vendors and on the spur of the moment when you don't have time to check out the source and brand before you buy. NASA recommends only using eclipse glasses made by American Paper Optics, Thousand Parks Optical, TSE 17, and Baader Planetarium (but only these made using AstroSolar Silver/Gold film). Glasses should be marked with ISO 12312-2.
Also, avoid glasses that are wrinkled, apparently defective, more than three years old, or have scratches on the lenses. When you try on eclipse glasses, they should appear so dark that you can't see anything through them except for the sun. According to Forbes magazine, the risk of damage from looking at the sun comes from infrared and ultraviolet (UV) radiation. Infrared can heat up your retinas and damage them. UV is the type of light that burns your skin and can also damage your eyes.
The bottom line is that Wilmington consumers should be on the lookout for unsafe sources of eclipse eyewear. Scammers looking to take advantage don't care about the health of you or your family and can put your vision at risk permanently for a quick buck. Protect your family and only buy recommended certified eyewear well before the August 21 event. Waiting until the last minute might lead you to make an unwise decision in haste.
We hope this Wilmington consumer alert helps you keep your family safe so you can enjoy this rare event. To find out about the benefits of bankruptcy to help deal with a debt dilemma, contact the Law Offices of John T. Orcutt. Call +1-919-646-2654 for a free Wilmington bankruptcy consultation at one of our convenient locations in Raleigh, Durham, Fayetteville, Wilson, Greensboro, Garner or Wilmington.
Resources:
NASA eclipse glasses guide 
List of recommended eclipse glasses from the American Astronomical Society